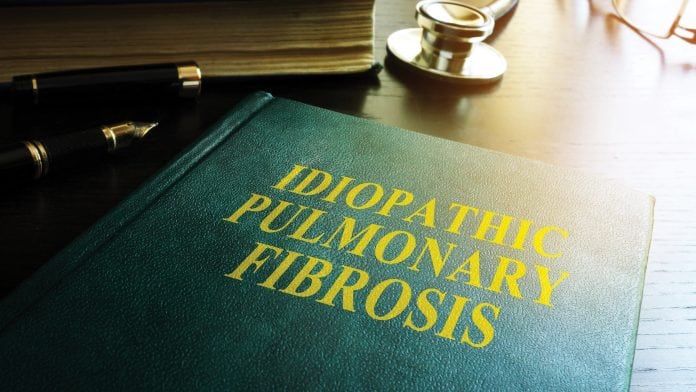 The EU-IPFF is working to improve outcomes and promote a greater quality of life for patients with idiopathic pulmonary fibrosis, a devastating chronic disease that affects between 80,000 and 111,000 people in Europe.
Every year, more than 30,000 people in Europe are newly diagnosed with idiopathic pulmonary fibrosis (IPF), a progressive, irreversible, chronic disease in which the lung tissue becomes increasingly thick and scarred, leading to breathlessness, chronic cough and, eventually, respiratory failure and death.
The nature of IPF is such that many patients survive just two to five years without a treatment – a devastating outcome exacerbated by delays and difficulties in diagnosis, the absence of a cure, and inequalities in access to treatments that can potentially slow down the progression of the disease.
That's why, in 2014, European IPF patient organisations came together to launch the European IPF Patient Charter, which was followed in 2016 by the formation of the European Idiopathic Pulmonary Fibrosis and Related Disorders Federation (EU-IPFF). Both the charter and federation advocate for an immediate and sustainable improvement of the quality of life and survival time of IPF patients, by means of early and accurate diagnosis, equal access to care and treatment, and better knowledge of the disease.
Carlos Lines Millán, the president of the EU-IPFF, tells Health Europa more.
What is holding back the early diagnosis of idiopathic pulmonary fibrosis?
The main reasons for delays in diagnosing idiopathic pulmonary fibrosis include:
Inherent difficulties in diagnosis due to the complex procedure;1
Misdiagnosis: the symptoms of IPF are like those of other, more common lung diseases. In fact, IPF is often misdiagnosed with chronic obstructive pulmonary disease (COPD). Unfortunately, this means the diagnosis is often delayed and misdiagnosis occurs frequently;
This can then lead to delays in referral to interstitial lung disease (ILD) centres of expertise or other type of specialised care; and
Lack of knowledge/awareness of the condition among general practitioners/primary care.
Raising awareness of the importance of timely diagnosis is one of the EU-IPFF's main goals. For instance, in 2017 EU-IPFF launched a global awareness campaign 'Listen for the Sounds of IPF',2 highlighting the importance of recognising the early signs and symptoms of IPF and of accelerating patient referral to a respiratory specialist.
Recent literature suggests that patients with IPF may be symptomatic from 6-18 months before diagnosis. Diagnosis of IPF is most accurate when it is made through multidisciplinary discussion among ILD experts.
What is behind the inequalities in access to treatment for people with idiopathic pulmonary fibrosis?
In Europe, inequalities in access to pharmacological and non-pharmacological treatment are mainly caused by funding delays and the exclusion of IPF from national health baskets.
A cure for IPF does not yet exist. Current pharmacological treatments can only potentially slow down the progression of the disease. However, not all IPF patients have access to these medicines and some European countries are experiencing difficulties in the reimbursement process. Lengthy bureaucratic procedures may create additional burden.
For this reason, the EU-IPFF is advocating for a harmonised policy, requiring the appropriate budgetary means, so that there are no delays between countries in accessing new treatments.
Another treatment option is lung transplant, which is a surgical intervention replacing the damaged lung. However, not all IPF patients are eligible for lung transplant and rules for eligibility might differ from one country to another. Age might be a discriminatory factor since IPF generally occurs in adults aged 50-80 and this can lead to some inequalities.
Psychological support can help IPF patients cope with everyday challenges coming from an IPF diagnosis. However, this kind of support is not always offered to IPF patients upon diagnosis. The multidisciplinary team and the psychologist can play a crucial role in helping patients to cope with the disease and have a better quality of life.
Oxygen therapy can also be of help as it delivers oxygen directly to the lungs. However, we also hear that there are differences among IPF patients in European countries in terms of access to the different dispensers through which oxygen can be administered.
EU-IPFF is currently working on two projects, a position paper and a benchmarking report, which should be available by the end of 2018. They are complementary projects aimed at shedding light on the unmet needs of IPF patients in Europe. They will also allow us to better understand actual barriers to access to care and to compare patients' situations within and among EU countries.
What progress has been made since the launch of the Written Declaration on Idiopathic Pulmonary Fibrosis?
EU-IPFF engagement with European policymakers has continued since the approval of the written declaration in 2016. We did for instance organise a parliamentary meeting in September 2017 to continue to raise awareness of the importance of early diagnosis of rare diseases.<sup3
In doing so, EU-IPFF successfully managed to put on the EU agenda a disease that had previously been neglected (because it had been publicly unknown).
Another EU parliamentary meeting is therefore currently being organised for November 2018 to launch the benchmarking report and to discuss its findings with members of the European Parliament and other relevant stakeholders.
The European Institutions made a great step with the approval of this declaration, and EU-IPFF hopes to continue advancing together in that sense.
What key steps would you like to see taken to promote a better quality of life for people living with idiopathic pulmonary fibrosis and to improve patient outcomes?
It goes without saying that the game changer would be the discovery of an effective cure. That's why we regularly urge public bodies to foster financing for IPF research and development.
Meanwhile, the federation has identified actions that can help improve the quality of life of IPF patients, both at the political and individual levels.
Political level
IPF patient organisations have identified concrete recommendations and, through the IPF Patient Charter, urged European Institutions, national governments, funders/payers and healthcare organisations to take the following actions:
Ensure early and accurate diagnosis;
Irrespective of age, provide equal access to care, including medication and lung transplantation;
Promote a holistic approach to standardise IPF management. This includes the implementation of multidisciplinary centres throughout Europe that allow a comprehensive approach to the needs of patients;
Make comprehensive and high-quality information available. The launch of European Reference Networks (ERNs), one of which focuses on rare respiratory diseases (ERN-LUNG), represented an important step to increase and share knowledge on rare diseases; and
Increase access to palliative care and end-of-life care, with support for both patients and families.
More generally, patient outcomes are improved when patients are informed and involved in the decision-making procedure regarding their clinical path.4
Individual level
People with IPF can take steps to improve their quality of life by:
Quitting smoking;
Staying active;
Eating healthily;
Getting plenty of rest;
Staying up-to-date with vaccinations;
Avoiding stress;
Joining a patient/support group. This is a good opportunity to meet other people living with IPF and can help patients to cope with the disease and to live their lives to the best of their abilities;
Involving their family and caregivers;
Practising relaxation and mindfulness; and
Doing yoga.5
More widely, what are the EU-IPFF's priorities for the remainder of the year?
In general terms, the activities we undergo vary from advocacy, to awareness raising, to policy outreach and the development of tools for patients.6 This includes participating in IPF World Week (15-23 September 2018) and other relevant IPF events, co-ordinating with the clinical-scientific community, and supporting EU-IPFF national associations.
More specifically, by the end of this year we aim to finalise three projects, which respond to specific operational objectives:
1) Developing resources to advocate for better treatment and coverage of IPF across Europe:
The benchmarking report aims to collect quality information on IPF care in European countries. This would enable us to compare the situation of IPF patients between countries, identify good practices by type of intervention (e.g. diagnosis, treatment, social support, research, end-of-life care), and complement the recommendations of the IPF Charter for national and regional action in favour of IPF. The final report will be made available to all patient groups to be used as an advocacy tool in their national context as well as at European level;
2) Promoting and fostering European research initiatives in the area of idiopathic pulmonary fibrosis:
In collaboration with the Scientific Advisory Board and the ILD core network within ERN-LUNG, a position paper on early access to treatment for IPF is currently under development. The aim of this research is to perform a systematic review of currently available literature on early diagnosis and access to treatment for patients with IPF and other forms of pulmonary fibrosis. The paper will provide a framework for a better understanding of what the unmet needs are and how timely access to care can be ensured across Europe; and
3) Raising awareness on rare diseases at the EU level:
In November 2018, an EU parliamentary meeting will be organised to launch the benchmarking report and to discuss its findings with members of the European Parliament and other relevant stakeholders.
References
Carlos Lines Millán
President
EU-IPFF
www.eu-ipff.org
This article will appear in issue 6 of Health Europa Quarterly, which will be published in August.
Recommended Related Articles