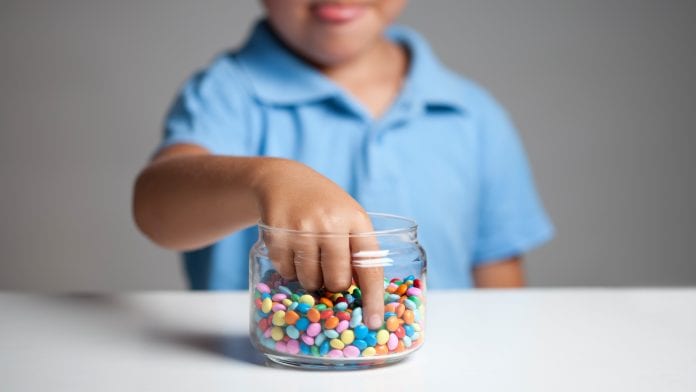 A novel Australian longitudinal study has revealed the influence of parental lifestyle patterns on early childhood obesity.
The study, published in The Obesity Society's (TOS) journal Obesity, utilised multi-trajectory modelling to analyse the longitudinal relationship linking concurrent changes in lifestyle patterns and the BMI z scores of young children, revealing their influence on childhood obesity.
The investigation discovered that factors such as maternal pre-pregnancy BMI, maternal dietary patterns, and the duration of television viewing time are all substantial determinants of BMI z scores in early childhood.
Miaobing Zheng, the corresponding author of the study from Deakin University, said: "The findings will inform early childhood obesity prevention intervention and policy, and will be of great interest to paediatricians, researchers, policymakers, and the general public."
The first study of its kind
Comprehensive longitudinal studies of this nature have never been conducted before, with the association between healthy lifestyle patterns and a reduced risk of childhood obesity only reported in a small amount of cross-sectional Studies.
The researchers utilised the data of 439 children from the Melbourne Feeding Activity and Nutrition Trial (InFANT) programme – a 15-month parent-focused randomised controlled trial from 2008 that aimed to mitigate obesity risk behaviours in young children until 18 months with follow-ups implemented for children aged between 42 and 60 months. The multi-trajectory modelling implemented by the researchers highlighted groups of children with comparable lifestyle patterns and BMI z score trajectories, with multinomial logistic regression assessing the determinants of the trajectory groups.
Behavioural indicators of childhood obesity
The researchers distinguished three trajectory groups of childhood lifestyle patterns and BMI z scores, all demonstrating various healthy and unhealthy lifestyle behaviours. Group one being an "unhealthy lifestyle, with low BMI z", group two "healthy lifestyle pattern, mid-BMI z", and group three "unhealthiest lifestyle pattern, high BMI z".
Group two encompassed most children, with 53% following a gradual, low trajectory for an unhealthy lifestyle pattern typified by a poor diet of energy-dense and nutrient-poor discretionary food consumption and substantial television viewing time. This group demonstrated a further high trajectory of a healthy lifestyle pattern of fruit and vegetable intakes, outdoor exercise, and a mean BMI z score of +1 unit over time.
Contrastingly, groups one and three shared similar characteristics of high trajectories of an unhealthy lifestyle pattern of discretionary food consumption and television viewing time and low trajectories for fruit and vegetable consumption and outdoor exercise. The central aspect in which the groups differentiated was their BMI z score trajectories, with group one displaying a score of 0 units and group three +2 units.
Liliana Aguayo, TOS member and research assistant professor from the Hubert Department of Global Health at Emory University, said: "Young children learn by imitating that which they see daily. There is no doubt that children copy the behaviours observed in the presence of parents – healthy and unhealthy.
"Evidence from this study highlights the importance of early childhood as a critical period for the development of obesity. More research is needed to identify effective approaches to simultaneously address parent and child health behaviours."
Recommended Related Articles