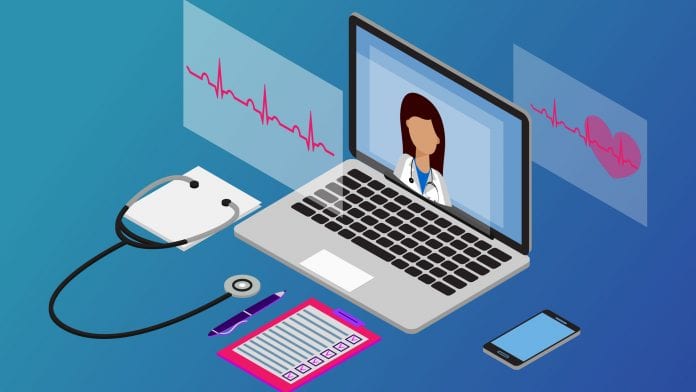 The use of telecommunication technology to provide remote healthcare, known as telemedicine, has been helping with healthcare delivery during the COVID-19 pandemic.
With technological advancements and the ever-growing need to provide the best possible remote care to patients, the telemedicine equipment market is estimated to grow immensely in the coming years. Though people have easy access to computers, telephones, and the internet, buying suitable equipment and appropriate training is a must to provide advanced solutions.
The telemedicine equipment market is expected to garner heavy demand from home care settings. Statistically, the home care settings end-use segment accounted for 13.8% of the global telemedicine equipment market share in 2019 and is expected to grow at a CAGR of 16.9% through 2026.
According to a report published by Global Market Insights Inc., the global telemedicine equipment market is expected to cross $7.9bn (€6.68bn) by the end of 2026.
COVID-19 and telemedicine
The COVID-19 pandemic has created havoc worldwide with over 24 million confirmed cases globally. The healthcare sector has been the epicentre of this unique global pandemic challenge as the global lockdowns have encouraged doctors to provide remote healthcare to follow the social distancing rules. While the telehealth equipment market was already experiencing substantial development, the outbreak of the COVID-19 pandemic has accelerated the momentum of remote healthcare.
Due to the unpredictability of the pandemic, healthcare providers are thinking to adopt telehealth solutions as part of their daily medical system. From being a secondary treatment option, it has become a vital method for patients and healthcare providers. Insurance companies and government healthcare programmes are also covering telemedicine services in their plans.
Telemedicine equipment
A telemedicine kit looks like a sturdy briefcase and consists of standard mobile medical devices and a computer that is integrated with a camera and screen. Due to its durability and portability, it is more suitable for healthcare providers in remote areas.
Peripherals (ancillary devices) are also expected to procure a significant share in the telemedicine equipment market with an anticipated CAGR of 16.4% through 2026.
In 2019, Latin America telemedicine equipment market was projected at over $50m (€42.29m). The regional market is expected to grow at a double-digit CAGR of more than 19% during the estimated timeframe.
The Middle East and Africa are also expected to witness a huge demand for telemedicine equipment. The regional market share stood at $35m (€29.60m) in the year 2019 and is likely to grow at a compound annual growth rate of over 17.5% in the projected timeframe.