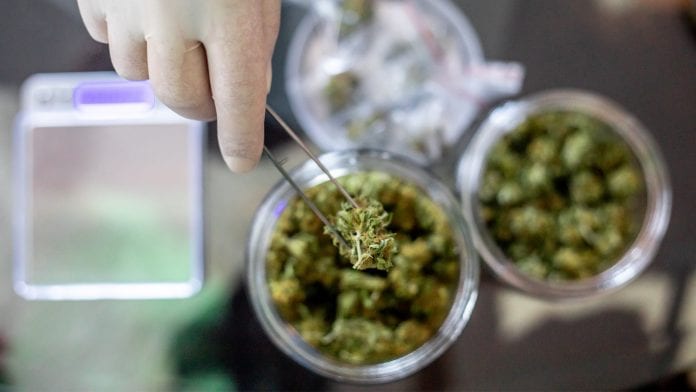 Imperial College London and research partner EMMAC will be expanding a cannabis research programme that aims to evaluate the 'entourage effect' of cannabinoids for helping pain.
EMMAC, the leading European independent medical cannabis company, uses in vitro models for the study, and looks at the mechanisms of action in a range of medicinal cannabis combination products, hoping the cannabis research programme will support future clinical trials in patients with acute or chronic pain.
Research collaboration
This expanded collaboration aims to add to the long-term comprehensive research programme that is currently underway.
Designed to inform and shape the future of medical cannabis therapies, the overall programme aims to investigate mechanisms of action of cannabis-based medicinal products related to several clinical applications, including pain and cancer, as well as characterise cannabis-based medicinal products in disease-specific models with a focus on translation to clinical trials.
EMMAC will now be funding a post-doctoral research fellow for an extendable one-year period, to explore the efficacy of EMMAC products in neuropathic pain to support their development towards clinical trials.
Benefits of the research programme
Additional research through the Collaboration Agreement with Imperial College London
EMMAC to fund research staff for an extendable one-year period, to explore the basic
cannabinoid mechanisms in neuropathic pain and translate these to clinical trials
Research provides valuable data and intellectual property in relation to the use of cannabinoids to treat acute and chronic pain, nausea and vomiting
EMMAC expected to partner with Imperial on additional cannabinoid research programmes focused across different therapeutic areas and
Partnership with world-renowned institution confirms EMMAC as a European leader in research supporting the growing medical cannabis industry.
Professor Praveen Anand, Imperial College London, said: "This is a very exciting area of pain research, which aims to characterise the entourage effect and related mechanisms of cannabis-based medicine combinations at a molecular level. Our results may support the rational design of future clinical trials to enhance pain relief and minimise adverse effects. We look forward to working with EMMAC in developing these experimental platforms and pipelines, to advance the treatment of patients with neuropathic pain."
Tom Rooke, Chief Operating Officer of EMMAC, commented: "The strategic partnership between EMMAC and Imperial College London is important to advancing the industry's understanding of the medical benefits of cannabis, and as a result of the mutually positive and productive experience of working together, we are delighted Imperial College has chosen us as academic partner in the UK to expand our existing research programme."