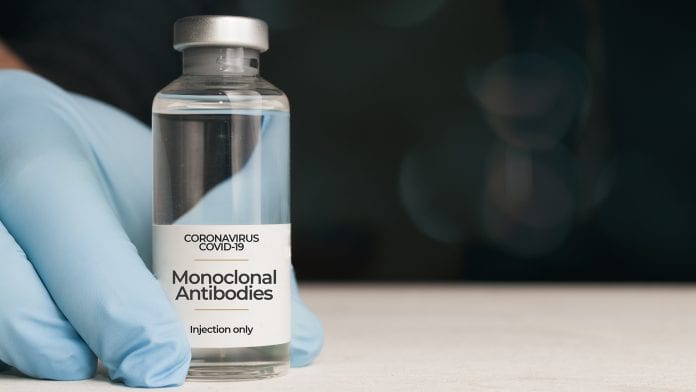 A study in the US has concluded that a COVID-19 monoclonal antibodies treatment significantly mitigates the risk of hospitalisation and death from the disease.
The investigation, conducted by UPMC and the University of Pittsburgh School of Medicine, has indicated that administering monoclonal antibodies to high-risk COVID-19 patients early after contracting coronavirus infection reduced their chances of hospitalisation and death by 60% compared to patients who did not receive it.
The monoclonal antibody utilised is called bamlanivimab, which is used in tandem with another monoclonal antibody to enhance its effectiveness further. The investigation is published in the open forum Infectious Diseases.
Ryan Bariola, the lead author of the study and Professor at Pitt's Division of Infectious Diseases, said: "The fact that we found bamlanivimab to be this effective in keeping our patients with COVID-19 out of the hospital bodes very well for the future use of the currently available monoclonal therapies, something we are studying now.
"If given early to high-risk patients, this treatment works to prevent COVID-19-related complications. We look forward to researching with next-generation monoclonal antibodies and hope to continue to find safe and effective treatments for our patients."
How does bamlanivimab work?
Monoclonal antibodies are administered by a one-time IV infusion and work by targeting the COVID-19 virus in a patient by obstructing it from infecting their cells, stopping the virus from spreading. The treatment is given to a patient within ten days of symptoms arising from COVID-19, with a diagnosis supplied for patients at a high risk of poor outcomes, such as the elderly, those who are obese, and people with underlining health conditions.
Analysing the treatment
Monoclonal antibody infusion has been conducted on 2,600 qualifying patients, with the researchers analysing the data of the first 232 treated with bamlanivimab to investigate its effects, comparing this to data of patients with similar health status and age with COVID-19 who did not receive the treatment. The researchers found that the greatest response to the treatment was demonstrated in those aged 65 and older, who were three times less likely to be hospitalised or die than their untreated counterparts. A smaller disparity was shown in the younger age group; however, those who received the monoclonal antibodies did see more positive results, with a correlation shown between receiving the treatment as early as possible and stronger results.
Graham Snyder, the medical director of infection prevention and hospital epidemiology at UPMC, said: "If there's one key takeaway that we see in our data, it's this: If you get COVID-19 and are at higher risk for severe illness, ask your doctor about monoclonal antibodies. Don't hesitate. Early treatment, while your symptoms are still mild, may be essential."
Recommended Related Articles