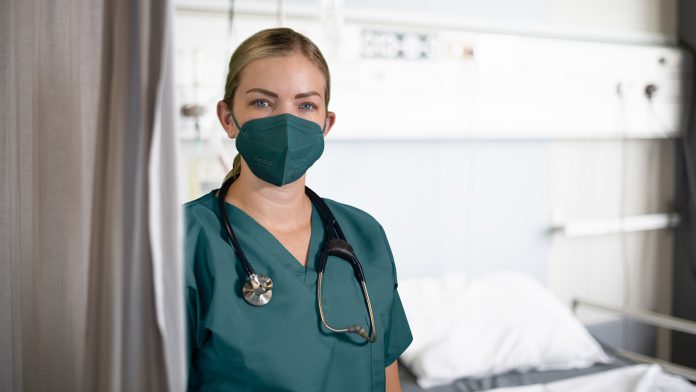 UK-based company, ViraCoat, has developed a virucidal, antiviral, and antimicrobial coating that can be embedded into the material used to make face masks.
UK-based company, ViraCoat, has developed Neutrapodal™️ technology that can be used to enhance the performance of PPE. This innovative technology is currently being incorporated into the production of FFP2 ​and FFP3 face masks to afford wearers high-level filtration with the added benefit of deactivating 99.9% of COVID-19 viral particles within five minutes of exposure. Utilised within healthcare settings, particularly hospitals, these masks will revolutionise both wearer and workplace safety by weaponising the first line of defence against airborne pathogens.
In partnership with Lancaster University and their leading virologist, Professor Muhammad Munir, ViraCoat hopes to eliminate the growing problems surrounding disposable face masks with this new coating.
Current PPE is not up to scratch
We are coming up to three years in a global pandemic that has killed millions of people and caused unprecedented negative impacts on global economies, trade, mental and physical health, and wellbeing. Whilst we have faced pandemics like this before, COVID-19 has shed light on some of the inadequacies of our modern health systems and preparedness measures.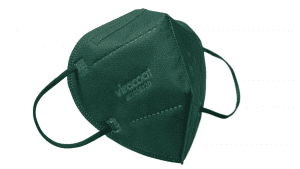 Due to the disposable nature of traditional PPE, initial stock requirements could not be met, and manufacturing and production became an international work effort. The COVID-19 pandemic has highlighted the need for innovation in the space to improve the availability of sufficiently safe, well-tested PPE on a global scale.
In the initial rush to provide PPE at the start of the pandemic, hundreds of millions of face masks either bypassed or failed the standard testing procedure, supplying countries such as the UK with unsafe PPE when they needed it most. These procedures are in place for the safety of our frontline workers, and as such, it is paramount that whatever they use to protect themselves has been tested to the highest degree of safety.
The high level of viral load associated with COVID-19 and the process of 'donning and doffing' presents a substantially increased risk of transmission, most prevalently in hospital settings. Frontline healthcare workers will typically go through as many as eight to 12 face masks in a shift, providing plenty of opportunities for this transmission-through-contamination. In addition, the disposal of contaminated PPE presents a further transmission risk alongside large waste disposal costs and ecological damage.
The World Health Organization estimates that around 87,000 tonnes of PPE were procured in the first 18 months of the pandemic, and in 2022, it is estimated that over three billion single-use disposable face masks are discarded each day. Dr Michael Ryan, Executive Director for the WHO Health Emergencies Programme, has expressed that there exists a great need for PPE to be made more ecologically conscious: "It is absolutely vital to provide health workers with the right PPE, but it is also vital to ensure that it can be used safely without impacting on the surrounding environment."
How ViraCoat fits into the picture
Brian Eatwell, ViraCoat's Research and Development Director, first came up with the idea for a virucidal technology at the beginning of the pandemic whilst reading an article outlining old methods of using bronze to ward off diseases and infections.
With an extensive background in polymers and liquid metals, Brian was able to expand on this historic method and adapt it to the 21st century: "It took many tries and a lot of persistence to find the right combination of metals and polymers that would be 99.99% efficient at killing viruses," he said.
By entering into a partnership with Professor Munir, a World Health Organization expert panellist for pandemics and coronaviruses, Brian was able to perfect and eventually certify the virucidal aspect of his material within Lancaster's CL3 laboratory facility.
Due to its nature, ViraCoat's Neutrapodal technology is rather all-encompassing in the way it works to deactivate viruses. Because of this, it has been proven to be effective against all known COVID-19 variants, influenza, and a growing number of bacteria, particularly those which are nosocomial in nature.
By embedding the coating in the material used on the external layer of face masks, it can act as an invisible 'circuit-breaker' in the transmission of COVID-19 via fomites and airborne droplets. This virucidal coating is also weaved throughout the material used on the rest of the mask, including the ear loops, so unlike other masks it can be touched, removed, and put back on with less risk of transmission.
Methodologically, upon contact with viruses and bacteria, the Neutrapodal formulation releases free ions that disrupt the covering of microbes, neutralising them and making them unable to reproduce and survive on the mask's surface. All of this begins to occur immediately upon contact with the coating, with 99.9% of the particles fully deactivated within five minutes.
Testing and certifications
ViraCoat's partnership with Lancaster University means the masks and the coating have been optimised in a fully equipped CL3 facility using archival viruses from different regions. Following the completion of this internal certification process, the coated masks were sent out for external, independent validation using standards from the International Standard Organisation.
ViraCoat's face masks have subsequently passed two ISO standards and have been certified by registered certification bodies.
ISO 18184:2019 refers to textiles and the determination of antiviral activity in textile products. This certification shows that our Neutrapodal technology has been proven to be antiviral in nature, inhibiting the development of SARS-CoV-2, influenza, and several listed bacteria.
ISO 10993-1:2018 refers to the biological evaluation of medical devices including safety, cytotoxicity, and dermal and skin sensitisation. This certification shows that our masks and the Neutrapodal coating on them are not toxic to living cells and are safe for contact with the skin.
The masks are also CE and UKCA marked and are approved under the EN149:2001+A1:2009 standards.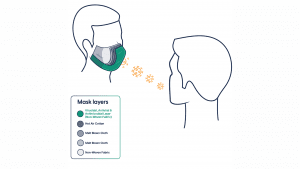 What are some of the advantages over existing PPE and face masks?
"Reusable masks are not suitable for frontline workers but changing your mask every time you go to the bathroom or take a drink is unrealistic," said Professor Munir. "We want to make it easier for staff and employers to protect themselves and ensure an adequate supply of PPE without removing vital safety aspects."
When imbued with ViraCoat's Neutrapodal technology, face masks can be used and reused for longer periods of time than other masks currently available while still maintaining their efficacy. Because of this, healthcare institutions in particular could realise huge potential savings both in costs and in waste.
In addition to the ecological and economic benefits, there is an additional, hidden advantage – the time saved by all healthcare practitioners who are currently routinely donning and doffing new disposable PPE several times per shift.
Looking forward: what else could be changed in the sector?
ViraCoat's primary objective is to promote safer and more ecologically conscious health outcomes for as much of the world's population as possible, and the Neutrapodal technology is only the beginning. CEO of ViraCoat's parent company ViraCorp, Jon Chadwick, expressed his thoughts on the innovations in the sector:
"Some of the work being done by industrial leading professionals across the country is as exciting as it is necessary, and our team is always looking to keep pushing the envelope.
"We should be constantly looking to improve the safety of those who often put themselves at risk to care for us, and this is especially true after the onset of the COVID-19 pandemic."
The opportunities for the virucidal coating are nearly endless: due to its nature, it can be embedded within a variety of materials – most notably those used to manufacture other forms of PPE like hospital gowns, aprons, and additional mask types (FFP3). The potential cost and waste-saving elements of these innovations, in addition to the clinically proven increase to wearer safety, could look to reshape modern healthcare PPE as we know it.
The company is actively pursuing innovations to further improve the efficacy of modern personal protective equipment, including the ability to utilise the technology within Heating, Ventilation, and Air Conditioning units (HVAC), which have been proven to have a significant effect on reducing the transmissibility of airborne viruses, and particularly that of COVID-19.
This article is from issue 23 of Health Europa Quarterly. Click here to get your free subscription today.
Contributor Details