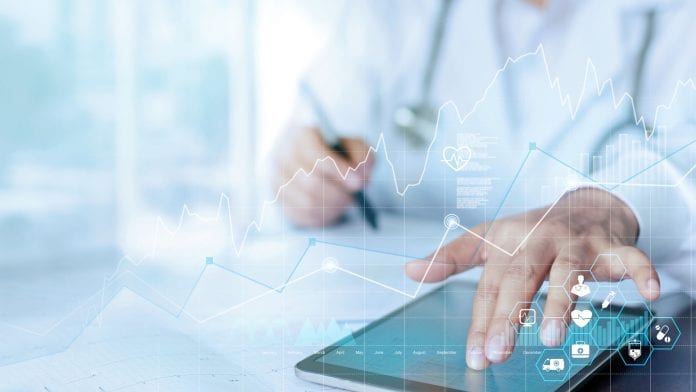 A new report has highlighted how point-of-care scanning in the NHS can help to improve patient safety, saving the NHS millions of pounds.
Six NHS hospital trusts which implemented regular point-of-care scanning have ensured complete traceability of healthcare items to help improve patient safety while securing millions of pounds of savings and releasing thousands of hours of clinical time, a new report reveals.
'A scan of the benefits: the Scan4Safety evidence report' details the results at hospital trusts that took part in a national two-year programme, known as Scan4Safety, to investigate the benefits of point-of-care barcode scanning in the NHS.
It shows that the six Scan4Safety demonstrator sites increased efficiency while significantly bolstering patient safety – including by being able to accurately track and share details of which patients have been given which treatments and implants, an ability deemed of crucial importance by the recent Independent Medicines and Medical Device Safety Review[1] led by Baroness Julia Cumberlege.
President of The Royal College of Physicians, Professor Andrew Goddard said: "Whenever something goes wrong in the NHS, people are always looking to find solutions to prevent it happening again. GS1 standards and the use of barcodes to facilitate the use of those standards are a simple, proven and highly effective way to improve patient safety and reduce costs.
"Winning the hearts and minds of staff is probably the biggest challenge when implementing this technology as change is always hard for busy clinical staff. Once the benefits have been seen, though, everyone 'gets it' and they see how it makes the NHS a safer and more efficient place to work."
Putting patients first
As the Cumberlege review of medicines and medical devices has recently shown, it has traditionally been difficult to know which product has been used on which patient at which time.
At Scan4Safety trusts, however, there is full visibility of what care has been given to which patient, when and where. Patients have a barcode on their wristband which is scanned before a procedure. All equipment then used for the procedure – including implantable medical devices – is scanned before use and recorded against that patient.
The location in which a procedure takes place also has a barcode which is scanned and, at some trusts, staff have barcodes on their badges. This makes it possible to know which members of the team were involved in which procedures.
Since items are scanned the minute they go into stock, hospitals with Scan4Safety also have a much clearer picture of what equipment they have available where. This means more informed inventory management, reduced risk of items going out of date, and clinical staff freed from time consuming stock management duties.
Lord David Prior, chair of NHS England, said: "Barcodes are commonplace in most industries and been around for a long time. It is time they became commonplace in the NHS. They offer traceability, efficiency savings and greater patient safety. We live in a world in which digital technology has already fundamentally changed the banking industry, the retail industry, and many others. It offers a similar opportunity in healthcare.
"Barcodes are a small but essential part of that revolution. We need to embrace it, now."
Commented Gavin Boyle, chief executive of University Hospitals Derby and Burton NHS Foundation Trust: "If you take the surgical mesh issue, we can provide, almost instantly, historical data on which women have had which mesh implanted, by which clinician and which batch number. Whereas most hospitals would be pulling all the paper notes of hundreds of patients and would sit somebody in an office to go through them and see if they can find out – and that literally can take weeks."