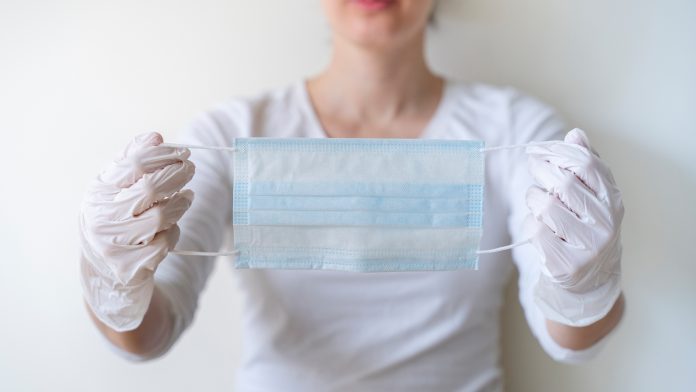 The UK Addiction Treatment Group has been implementing strict infection control measures to ensure people needing to use its rehabilitation centres can receive the care they need.
Since the UK Government put the country into lockdown, many people have been under the impression that non-COVID related health services have stopped. However, this is not the case, and the UK Addiction Treatment Group, also known as UKAT, has been implementing strict infection control measures to ensure that patients needing to use its addiction rehabilitation services can receive the care they need in a safe and clean environment.
Health Europa editor Stephanie Price spoke to UKAT addiction counsellor, Nuno Albuquerque, about the measures the centres have been taking to ensure patients are not missing out on care because of COVID-19.
The impact of COVID-19 on addiction
The strain of lockdown, social isolation, and lack of access to usual health support could lead to an unprecedented mental health crisis following COVID-19. UKAT has also warned how the COVID-19 lockdown could lead to a surge of addiction relapses, and, due to the perception that all health services had closed, the centre revealed that admissions into its residential rehabilitation facilities reduced by almost 20% in April.
Albuquerque said: "The impact of the COVID-19 lockdown will only be seen when we go back to 'normality' – whatever that is going to be. We hear cases of clients who have relapsed because they are still isolated and that is the way they are trying to cope with their anxiety and stress. Some clients may be promising themselves they will seek help when the lockdown is over – so they keep using drugs or drinking just waiting for the restrictions to be lifted.
"The problem is that there was and is, little information about health services that are available, so when we came into the primary stages of lockdown it came across that only NHS COVID-19 services were available. This is why we think people have stopped reaching out as much. We still do get a volume of calls, but patients are a little scared of leaving the house. The Government should give more information about what services are safe and available and following the guidelines – which is not being done."
Infection control in addiction centres
In order to ensure patients can receive the vital care they need, UKAT has been implementing a number of infection control measures in its addiction centres, such as isolation, ensuring staff wear proper personal protective equipment (PPE), and testing patients.
Albuquerque said: "In all areas of our lives, we are worried about the uncertainty of the future – whether we are going to have another outbreak over winter, for example, so we are limited in the options we can take in terms of preparation. We have been fighting the addiction pandemic before this, so we are prepared, and it is encouraging to see the results we have had dealing with COVID-19.
"It has been difficult for the last three months for us and all the service providers. Here, we still have to provide the services that people need as they are calling for help, but also at the same time we need to keep staff and patients safe. We have been following the government guidelines on infection control and renewing procedures every week.
"So far, we have not had any COVID-19 cases which is very encouraging for staff and patients. We have a lot of frequent deep cleans and our house keeping staff have been brilliant. We have also been putting any patients that come to us in a period of isolation, as well as testing them. Only when someone tests negative will they be able to continue their treatment in the centres.
"Staff are also required to wear facemasks at all times, and gloves depending on interactions with the clients."
Transforming services
Despite still running rehabilitation support, some services have had to be suspended to minimise the risk of infection for staff, patients, and families, whilst other services are now being delivered through telehealth – an online format of healthcare delivery.
"There have also been a lot of changes that have taken place, such as suspending family visits to minimise risk of infection," said Albuquerque. "We now have a lot of online therapeutic groups and services instead. We run a family group and an aftercare group every week in every treatment centre for clients that have completed our programmes and who come back for a little bit of support. All of that has been suspended to minimise risk, so families cannot come in for the visit.
"I think online services are no longer temporary measures, however, some face to face treatment will continue. One silver lining of COVID-19 is that some of the projects such as digitising healthcare have been on the back burner for quite a while, but now it is being implemented much faster. Online services are booming, and they will be here to stay and have their own place in the delivery of services."