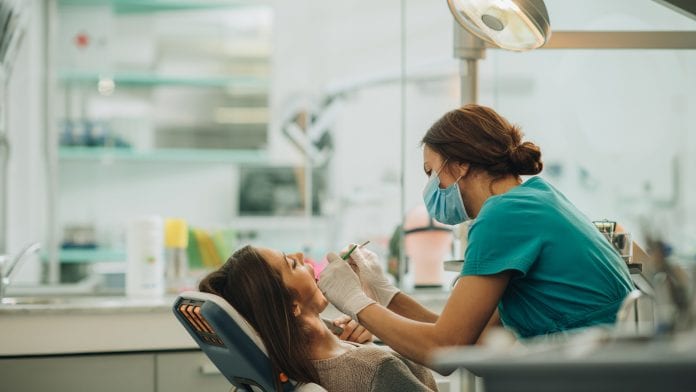 The European Centre for Disease Prevention and Control (ECDC) has published infection control guidance for healthcare providers in Europe.
If healthcare services across Europe are to function properly once fully reopened during the current COVID-19 pandemic, then infection control and prevention must be of vital importance. The European Centre for Disease Prevention and Control has published guidance to help European and UK healthcare providers, including general practitioner (GP) offices, dental clinics, primary care clinics, and pharmacies, implement proper infection control methods to reduce the spread of the infection and protect vulnerable populations.
ECDC data shows a total of 169,207 deaths in the EU/EEA and UK region by 9 June. The guidance highlights that the World Health Organization recommends that in areas with COVID-19 community transmission, all healthcare workers 'should continuously wear a medical mask during their routine activities throughout the entire shift', emphasising that the evidence is unclear whether 'facial filtering piece (FFP) respirators (class 2 or 3) provide better protection than medical face masks against other coronaviruses and other respiratory viruses such as influenza.' The guidance recommends that a rational approach to their use is taken, and that 'FFP2/3 respirators are prioritised for care activities with a higher perceived risk of transmission, such as AGPs.'
GP and primary care clinics
As a number of countries across the region begin to lift or relax their lockdown measures GPs will be playing a vital role in contact tracing and COVID-19 testing. The ECDC infection control guidance develops outlines for a more individualised approach to infection control for these healthcare settings, noting that as testing capacity increases across the region, testing should be expanded to all patients, including those who show symptoms of acute respiratory infections compatible with mild COVID-19.
Telehealth – or conducting clinical consultations over the phone – and remote assessment of patients should be a consideration for all clinics to help minimise the spread, as well as home visits for fragile patients. Patients should be discouraged from attending in-person visits, with clinics making self-swabbing and secure shipment of samples available.
A decentralised approach to COVID-19 assessments should be taken regarding the allocation of different teams, such as one staff member taking care of symptomatic COVID-19 patients, and one taking care of all other patients. It also recommends continuing the practice of assessing patients directly outside the facility, such as in tents, or with patients remaining in their cars.
A service for the prescription of medication without the presence of the patient should also be in place, especially for prescription refills, and Ithe guidance recommends that a record is kept of all staff who have been in contact with COVID-19 cases.
Dentists
COVID-19 is spread from person to person through large respiratory droplets during sneezing and coughing, during normal conversation, and through inhalation of aerosols produced during aerosol-generating procedures (AGPs), such as high-speed dental drilling – putting dentists at high risk of infection.
The guidance recommends that dentists defer routine care where lockdown is still in place, and postponing care in countries where social distancing remains.
Remote triage of patients before they visit the clinic should be carried out and visits should be scheduled with adequate time between appointments in order to minimise contact with other patients.
The guidance also recommends that AGPs are currently avoided as much as possible, suggesting the use of alternative nonaerosol-producing techniques, if available, and that when it is not possible to defer these procedures, risk is minimised by applying rubber dam isolation, or the use of high-vacuum aspirators/suction, for example. Dental rooms should also be properly aired out before admitting new patients if these procedures are performed.
Pharmacies
The infection control guidance also offers outlines for pharmacies, some of which are currently turning to home prescription deliveries in a bid to minimise the spread of the COVID-19 infection.
Pharmacies should consider installing glass or plastic panels at counters and should consider asking customers to wait in their car for their prescription. The total number of people in the pharmacy at any one time should be restricted, and the guidance recommends that pharmacies in areas that have sustained transmission of the virus should request all customers to wear a facemask.
The guidelines state that: 'Before delivering medicines, pharmacists should always check with customers whether they are experiencing symptoms compatible with COVID-19 disease (such as fever and cough) or if they are self-isolating or in quarantine.'
The detailed guidance can be read in full here.