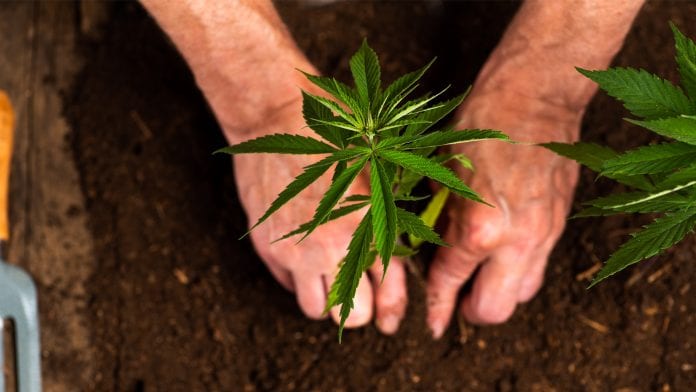 A new initiative – Shelter Craft Collective – has been launched to help small cannabis cultivation farmers into the cannabis market.
Cannabis cultivation experts are joining forces in an attempt to remove barriers that small gardeners and farmers face when getting into the cannabis industry.
Since Canada introduced cannabis edibles into its dispensaries in October 2019, much of the 'cannabis 2.0' talk has focussed on edibles as a potential saviour of a legalisation plan that has been plagued with quality issues, inexperience, and an apparent deafness to consumer concerns. Now, many long-time industry players are looking to micro cultivators to be the game changer.
Shelter, a Canadian cannabis products company, has announced the launch of its Shelter Craft Collective Division, designed to assist and promote the entry of small farmers to the cannabis market.
Shelter Craft Collective
Shelter Craft Collective will be helping farmers with their cannabis cultivation through the processing and distributing of their harvest, providing branding opportunities, white-label services and access to Canada's distribution chain.
Kyp Rowe, Business Development Lead for the division is a former Director of Operations with Choom and Sante Veritas. An experienced grower, Mr Rowe will leverage skills from his background in wineries and greenhouses to ensure farmers have the right tools to succeed. Also joining the team will be Community Engagement Lead Travis Lane, a well-known cultivator with deep experience in the pre-legal cannabis industry.
Barriers into the cannabis market
Multiple barriers still exist for small cannabis cultivation farmers, including the need to fully build out a growing facility even before applying for a licence. Lingering questions around security clearances have also slowed the rollout of this new licence class. Once licensed however, there are further barriers, said Lane, "the biggest challenge small cannabis cultivators face once they get licensed is navigating the supply chain to bring product to consumers."
"Having come from the traditional market," said Rowe, "I understand the importance of having a community, a place where all of the unique growers can showcase their individuality through their flower. Shelter Craft Collective is such a space."
Lane added: "As an aspiring micro-cultivator myself, I am excited to be working with Shelter's Craft Collective division, a group that presents solutions to the unique challenges small gardeners and farmers face in a way that focusses on maintaining product quality and representing craft brands before their own. A group that includes actual growers and consumers who understand this industry and its history, and I encourage fellow micro-cultivators to reach out."
Shelter Craft Collective will also shortly be launching a 'help desk' open to all small farmers looking to navigate the legal Canadian cannabis market.
Do you want the latest news and updates from Medical Cannabis Network? Click here for your free subscription, and stay connected with us here.