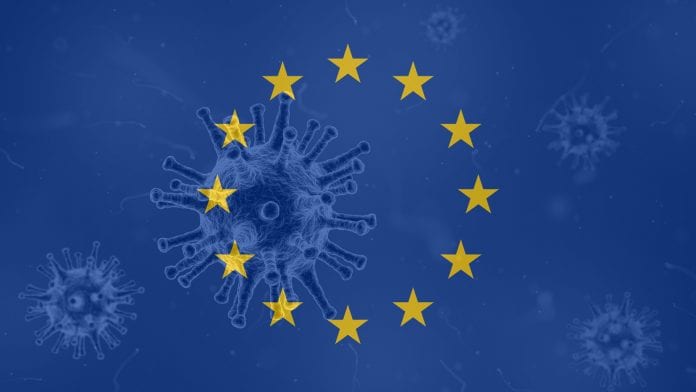 Finding solutions to the COVID-19 pandemic in Europe will require innovation in healthcare, collaboration, and knowledge sharing between governments, institutions, researchers, and organisations.
A pan-European approach to dealing with the crisis is vital if healthcare systems are to find solutions to the unique challenges posed by the pandemic. The European Institute of Innovation & Technology (EIT) Health, which plays a lead role in accelerating the modernisation of Europe's healthcare systems, has responded to the coronavirus pandemic by re-orientating its existing projects to focus on COVID-19, and with the announcement of €6m in COVID-19 funding for new health innovation projects.
Working across 25 countries EIT Health, which is a partnership of institutions, researchers, businesses, and innovators, is supporting the European community with its COVID-19 response through new initiatives, research and testing.
A proactive approach to tackling the crisis
To facilitate a pan-European response to the crisis EIT Health is focussing on utilising the already existing platforms of collaboration it has with its Knowledge and Innovation Communities (KIC) projects.
Following a review of the KIC's activities, EIT Health found 30% of the projects will be substantially affected by the crisis. Director at EIT, Martin Kern, said: "What EIT can do is give flexibility to re-orient funding rather than not implement 30% of what we planned to do, or delay or postpone it.
"We can reallocate those resources, focussing on new projects that can now make a difference, doing so within the context of each individual KIC. There will also be opportunity to generate new projects, rather than stop things, we are focussing on re-orienting them and putting them into positive action."
COVID-19 knowledge sharing in Europe
Over the past few years EIT has been building a community of 150 organisations. From universities, healthcare providers, and incubators, to clusters, cities, and public sector organisations, these institutes are proving to be of particular value in co-ordinating the response to COVID-19 in Europe.
EIT Health CEO, Jan Phillip-Beck, said: "EIT Health spans a lot of different sectors which are now essential to do two things. On the one hand to respond to the crisis immediately and tackle it on the ground, providing good care to people and patients out there, but at the same time they will also be instrumental in finding a more mid and long-term response.
"What we have done in EIT Health immediately is to embark on two avenues. One is that it became rapidly clear to everyone that the focus on pandemics – on prevention and future management – will be much more important than anybody would have thought three months ago. Pan-European learning is going to be absolutely instrumental in the mid and long-term, and especially in the field of data.
"The commission has launched a COVID-19 data platform, and I believe this is the moment where we need to learn from the crisis in order to better predict and prevent future outbreaks.
"We have taken a few actions for the short term. We have made additional support instruments available to startups, and very importantly we have started to leverage our network. Beyond instigating projects, it is very important to keep people in touch and to see who has resources to offer, who has particular needs and how we can make those connections quickly."
Rapid response initiative
The emergency strategy of EIT is to start the production of the first prototype for a test in two weeks and have support of the French FDA to accelerate regulatory approval. This means clinical validation will start in three weeks after the approval – making production and clinical validation very fast.
EIT Health has also launched a 'Rapid Response' initiative which supports activities that can create an impact in 2020 in areas such as diagnostics and testing.
François Berger of the Nano DX COVID-19 project, selected by EIT Health as part of the Rapid Response initiative, said: "Our challenge is to improve the diagnosis and prognostic investigation in COVID-19 infections. It is a very important bio-clinical bottleneck for detection of the virus in asymptomatic patients. We need to achieve protective immunity, and for that, classical tests are not really effective.
"Our solution is a next-generation immunochromatographic technology that combines classic paper tests with nanobots, silicone and a proteomic bias test. Using blood and saliva it should allow detection of viral infection. This is compatible with point-of-care patient management and also includes global care integration, including data privacy.
"Most of this technology is patented and prototyped, so we are hoping at end of the project we will have a more accurate test and be ready for dissemination at the European level.
"I want to thank EIT Health for providing very unique support at the European level that will be very useful to win the battle against COVID-19."
Tackling the PPE shortage in Europe
Tackling the Personal Protective Equipment shortage is a global challenge, and protests from health workers across Europe are putting pressure on governments to come up with rapid solutions.
Whilst PPE is likely to remain short in the coming months, EIT Health is attempting to tackle the challenge head on through two of its projects. One specifically looks at making new mask designs which will be available open source for local production, and the second project utilises a new kind of fabric for the PPE.
Phillip-Beck said: "We are also utilising existing textile mills, not only in Europe but also in developing countries to ramp up production. This includes sites that have not traditionally been used for this.
"They have potential for scalability, so this is the way we are approaching it – needless to say, there are issues around global supply chains at this moment in time that are not necessarily within our scope of activity that will play an important part in securing a massive PPE supply."