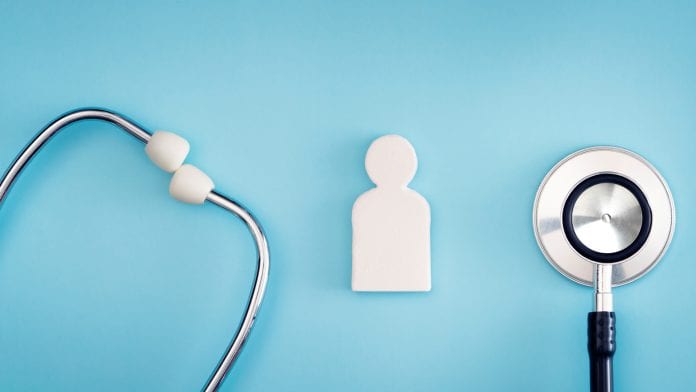 Ahead of World Cancer Day on 4 February, the Union for International Cancer Control (UICC) shines a light on the heroic responses to the pandemic by cancer organisations and individuals around the world struggling to maintain progress in cancer care.
The UICC has conducted research that highlights the difficulties for cancer organisations in maintaining life-saving services throughout the COVID-19 pandemic, not only due to a drop in resources but also because of the necessary measures enacted to contain the spread of the virus.
Reports from 100 of UICC's member organisations in 55 countries, including civil society, hospitals, research centres and patient support groups highlight exacerbated shortages in frontline staff, sometimes redirected to the COVID-19 response; interruptions and delays in prevention programmes, diagnostics and testing, clinical trials, and research; difficulties in engaging in community outreach with restrictions on travel and social gathering; and greater barriers to accessing essential medicines in low- and middle-income countries.
Progress in care
The UICC is also showcasing testimonies that illustrate how organisations and healthcare workers are rallying across the globe to support patients, resume screenings and diagnostics, maintain awareness on the need for prevention and provide a safe environment for treatment, and how income and organisational activities are under significant pressure, with almost three-quarters reporting reductions in income of anywhere from 25% to 100% in 2020 and similar projections for 2021.
To counteract the current challenges in cancer care, volunteers have mobilised to deliver medication and even food to patients in need, or ensure transportation to care centres, and the private sector is developing innovative technologies to reduce the time spent in care settings while maintaining quality of treatment. Digital technology is allowing doctors and research centres to collaborate and share knowledge at a global level, and accelerating the move towards greater patient-centred care.
Professor Anil D'Cruz, President of UICC and Director of Oncology at Apollo Hospitals in India, said: "It appears quite certain that disruptions to cancer services in the past year will lead to diagnosis at later stages, which in turn will translate into higher cancer-related mortality.
"Worse still, the wider economic impact of the pandemic on cancer care in all probability will be felt for many years to come, even in high-income countries – in low- and middle-income countries, the impact is unfathomable. However, it is heartening to see the incredible response of the cancer community to mitigate these consequences both in India and elsewhere. Their stories are inspiring, and these organisations need all the support we can provide to keep doing their incredible work."
Dr Miriam Mutebi, Consultant and Breast Cancer Surgical Oncologist at Aga Khan University Hospital in Kenya and Member of the UICC Board of Directors, added: "There has been notable progress in cancer care in recent years. In high-income countries, we have seen drops in incidence and mortality rates for certain cancers. In low- and middle-income regions such as Africa, we are seeing a promising increase in awareness about cancer as well as moves towards the implementation of national cancer control plans. Now is not the time to lose ground but, moving forwards, we must not only take advantage of the adaptations and innovations that are emerging as a "silver lining" to COVID-19, we must also take the opportunity to improve health systems as the pandemic passes."
Remaining challenges
Considerable challenges remain in the fight against cancer. The widespread impact of the COVID-19 pandemic will make it harder for countries to achieve certain sustainable development goals, in particular health targets and universal health coverage. It may also slow the implementation of WHO's ambitious but realistic global strategy to eliminate cervical cancer within a few generations.
Dr Cary Adams, CEO of UICC said: "COVID-19 has impacted cancer control globally and the response by the cancer community has been extraordinary, heroic even. This year, more than ever, it is appropriate that we celebrate their achievements on World Cancer Day.
"Let us all aim in 2021 to refocus our collective efforts on the long-term challenges that cancer poses to every country in the world. We must prevent more, diagnose earlier and ensure that all people living with cancer have access to the quality treatment they need."