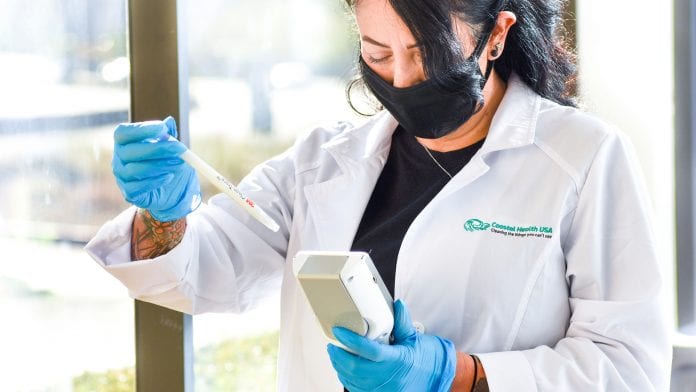 Coastal Health's infection control plan uses real-time ATP surface health analytics to provide facilities with the ability to adjust janitorial services to ensure employees and visitors are safe
Coastal Health USA was established in 2018 with the mission of bringing healthcare infection control solutions to the masses. Headquartered in San Diego, CA, our Occupational Safety and Health Administration (OSHA)-certified staff work with facilities to develop, deploy, and maintain an infection control plan (ICP) customised to the needs of their place of business. The majority of employers do not have a person or team dedicated to infection control, with the closest analogue commonly being a janitorial team. States and the OSHA are increasingly mandating actual ICPs, which is where we help all industries satisfy and exceed these requirements. Each ICP contains information to satisfy most of the requirements handed out by their states and OSHA. With over 15 years of infection control experience, our team has successfully implemented washable, antimicrobial, and UVC technology in healthcare facilities all over the world. We've helped essential businesses remain open, in addition to the city restaurant, manufacturing, and education industries. We are a full-service solution provider leveraging USA-designed solutions, registered with both the US Environmental Protection Agency (EPA) and Food and Drug Administration (FDA), which have been proven to significantly mitigate and reduce harmful bacteria and viruses on high-touch surfaces.
"We started our business in San Diego because it's our own backyard, the city helped raise us," says Frank Desanti, founder of Coastal Health USA. "Our company strives to create a safer community for everyone to live in. To be able to apply our company's services to our own city is extraordinary, and we're not limited to only San Diego either. We can support facilities across the United States." Coastal Health USA supports two non-profits located in San Diego: The Lucky Duck Foundation and The Emilio Nares Foundation (ENF). Lucky Duck is committed to alleviating the suffering of San Diego County's homeless through the funding and activation of high-impact programmes. ENF delivers support programmes and free transportation to and from medical appointments for low-income children with cancer and their families.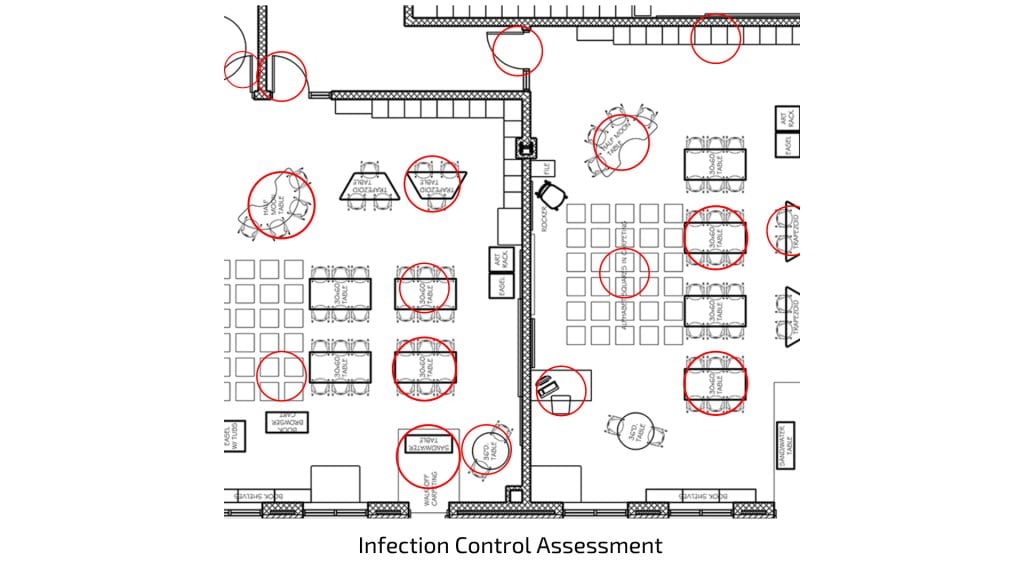 Our differentiating factor: the confidence to return to work
There are thousands of bacteria-reducing solutions in the market, but providers lack the ability to really give their customers the confidence that their solutions are working. We provide this confidence through routine ATP testing using 3M™ technology to ensure bacteria and viruses are still being reduced weeks and months after initial installation. We continuously take samples of our customer's surfaces to test how clean or dirty the surface has become. Once the data is captured, our staff analyse results and provide real-time feedback to staff, enabling them to update process flows of training with staff and outside janitorial firms. All of our deployed antimicrobial solutions are fully tested, and results are provided back to our customers to show effectiveness against viruses and bacteria.
Our infection control plan
Coastal Health USA's ICP is a comprehensive document that starts from our onsite sanitation audit of customer's facilities. After testing the high-touch areas onsite, sanitation results are collated and returned to our clients. These results include the cleanliness scores of all their high-touch surfaces. A custom SurfaceHealth™ solutions package is recommended in order to provide customers with a cleaner environment for staff and visitors, with potential solutions including antimicrobial film, disinfectant spray and cabinets, and more. To ensure the solutions continue to reduce bacteria and viruses, an ongoing schedule is outlined for Coastal Health USA to come onsite to test and maintain the quality of the solutions, using 3M testing. Much more than a checklist, the ICP also contains OSHA and Centers for Disease Control and Prevention (CDC) guidelines; hygiene best practices; workflows and procedures when employees get sick; and more.
Audit, Implement, Maintain process
Audit High-Touch Surface Cleanliness
Our initial engagement is a sanitisation audit in which high-touch surfaces around our customer's facilities are tested. We utilise 3M Clean-Trace Surface Swabs™ to take samples that are quickly turned into numerical scores within seconds. By testing surfaces such as door and sink handles, desks, shared equipment, and more, we can show the number of bacteria currently present and provide a plan on how to reduce them.
Confidence through ATP testing
Adenosine Triphosphate (ATP) is an organic compound present in bacteria and viruses found on the majority of common items. After swabbing the high-touch surfaces around our customer's facilities, the swabs are placed into a 3M Luminometer™ to identify ATP levels. Higher ATP levels indicate higher amounts of bacteria. After testing all of the surfaces, an ATP test results packet with recommended solutions on how to reduce the amount of ATP is provided to customers. ATP results are then reviewed by both Coastal Health USA and customers in a collaborative setting, where any questions can be answered.
Implement bacteria- and virus-reducing solutions
Following the review of ATP results, we recommend SurfaceHealth solutions that reduce the number of bacteria and viruses found on the high-touch surfaces. We implement these solutions on behalf of customers, in addition to educating the staff so they know what is being done to create a safer environment for them. Signs are also placed around the facility to inform customers of the upgrades and make them feel more comfortable about entering the facility again.
SurfaceHealth solutions which Coastal Health may recommend include:
Antimicrobial film which reduces bacteria after being placed on door handles, rails, and other high-touch areas;
EPA-registered disinfectant spray, which helps the antimicrobial film kill bacteria and viruses with 24-hour residual protection;
UVC LED disinfecting cabinets to sanitise personal and shared devices such as phones, masks, pens and more. Objects placed into the disinfecting cabinet are disinfected within minutes.
Washable and antimicrobial mice and keyboards: made with IP-68 submersible standards and EPA-registered antimicrobial materials, these keyboards and mice can be cleaned with water, or even in a dishwasher.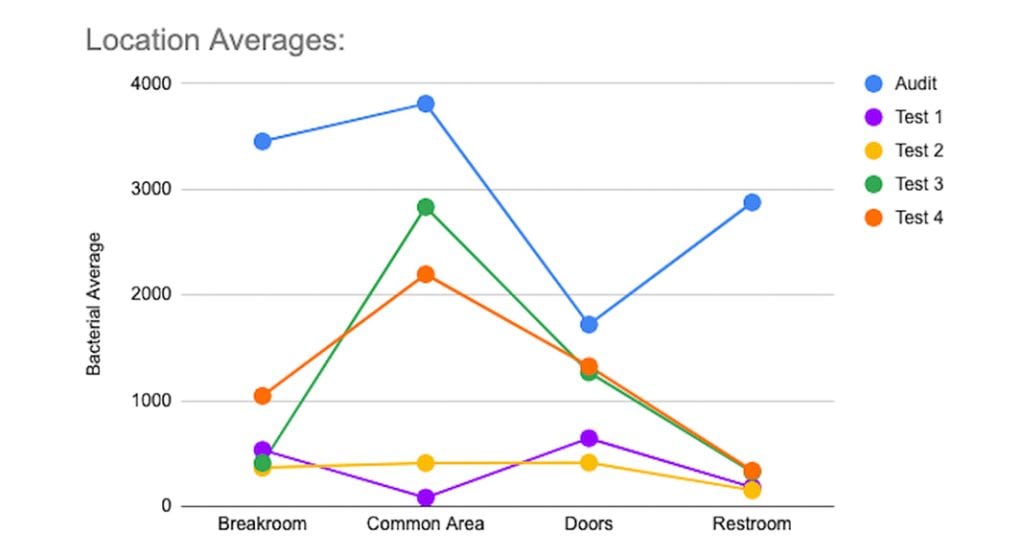 Maintain the quality of solutions
In order to equip our clients with the confidence to return to work, we continuously re-test recommended touch surfaces detailed in each ICP plan using 3M technology, to ensure they are still effective against bacteria and viruses. Testing the same surfaces outlined in the ICP, we provide clients with trending data for them to see real-time results into the health of their environment.
Health data reports and dashboards
Using data identical to that gathered in the initial cleanliness audit, we provide results to prove the new disinfecting processes and SurfaceHealth solutions are continuously reducing bacteria and viruses. Trends will begin to reveal themselves, allowing customers to take caution and prepare when an 'unhealthy' time of the year is coming. Having this information in real time can help prevent cross-contamination from sick employees to healthy ones.
Consultative Disinfecting Feedback
Our team provides recommendations to our clients to improve overall cleanliness based on our observations of their facilities and processes. This is where our 15 years of experience sets us apart: we're not just providing a one-way solution; we provide the full 360-degree plan to create a safer environment. We have even worked with third-party janitorial companies to review their processes and integrate their processes within their ICP.
Boost hand hygiene compliance
Routines and evaluations are conducted to ensure the compliance of hand hygiene products and best practices. Coaching and education are provided to our customers through onsite training and visible reminders (signage). Signage is meant to both remind employees and guests of routines, as well as give confidence to others that facilities are doing what they can to create a safer environment. All procedures and evaluations follow CDC, OSHS, and FDA guidelines.
Workflows and procedures when employees are sick
As required by states and OSHA, employers must have documented protocols in place outlining concrete actions which must be taken to reduce the spread of bacteria and viruses, as well as outlining what happens when an employee becomes sick. Included in our ICPs are recommended processes and procedures for staff sickness that companies of all industries can quickly adopt. These OSHA-approved procedures can be adjusted to fit the individual facility, and are being used by many facilities across the world today.
Return-to-work checklist
As employers plan their return to work, workplace cleanliness is the top priority. Following the CDC and EPA guidance, our checklists help our customers prepare their facilities for employees and customers to return. Our checklists include routine cleaning and disinfections, ensuring the correct items are being used, and custom requirements based on our customer's facilities.
Making efforts visible through signage
Custom signage is provided for each of our customer's facilities, letting visitors know what is being done to prevent bacteria and viruses. Visitors are much more inclined to visit establishments they know are creating a cleaner environment than others. By placing signage about antimicrobial film, disinfecting cases and more, our customers can give their own customers and employees the feeling of safety upon visiting. In addition to physical signage, customers are provided with digital signage to add to any website, or other marketing materials. Coastal Health USA applies cleaning labels throughout our customers' facilities to ensure the janitorial process includes cleaning on a daily basis.
Working with the San Diego city's ICP
Teaming up with San Diego's Mayor Kelvin Faulconer, we installed SurfaceHealth solutions throughout the San Diego Convention Center. Part of San Diego's 'Shelter to Home' operation for the homeless, we provided the ICP to audit their facilities, implement antimicrobial solutions, and maintain cleanliness through repetitive testing. Monitoring the centre's overall environmental hygiene is crucial to keeping an effective ICP. Surface testing is conducted to ensure the solutions are still reducing bacteria and viruses. Working with government municipalities is essential to keeping other major areas of the city functioning.
Partnering with healthcare's best in 3M Healthcare
Our partnership with 3M Healthcare gives us the ability to provide some of the world's best ATP testing. Using hygiene monitoring to evaluate the effectiveness of our clients' cleaning procedures is a critical aspect of an environmental monitoring programme, which can help ensure the sanitary condition of any environment. We help keep facilities open with the 3M Clean-Trace™ Hygiene Monitoring and Management System, a complete system that helps our customers optimise productivity, quickly prepare for audits and adhere to HACCP and FSMA rules.
When you make a high-risk decision to return to business, you need data you can trust. Unstable or inconsistent results from your ATP testing system could mean you start production when an area may not be properly cleaned or lose valuable time from unnecessary re-cleaning.
What's next for Coastal Health USA
Our ICP is an ongoing document that is continuously updated over time with new solutions, procedures, and protocols to prevent bacteria and viruses. Procedural and technical integrations into existing environment, health and safety systems such as Salesforce's 'work.com' platform will help businesses tie this information into their customer relationship management systems. Being able to connect with the best-of-breed solutions to see how things can be taken to the next level is our top growing priority. We constantly seek to accomplish this, through procedures, technology, partnerships, staff, and more.
Frequently asked Questions
What is Coastal Health USA's position on infection control solutions?
These solutions are highly effective if they are a right fit after ATP testing and daily process flow evaluation. If infection control solutions are purchased and implemented without a plan, they can be highly ineffective and not provide improved results with poor return on investments. Evaluating the daily processes of each facility in addition to ATP testing leads to the most effective ICP.
How do I benefit from using infection control products in my facility?
Antimicrobial protection continuously fights the growth of microbes such as mould, mildew, and odour-causing bacteria, which is especially helpful for multi-user and high-touch products or areas. Antimicrobial protection helps keep products cleaner between cleanings, as well as making them easier to clean;
Antimicrobial film reduces the number of bacteria and viruses on commonly touched areas such as door handles. They can also be applied on bathroom door stalls, any sink handles, or similar areas;
EPA-registered disinfectant spray helps the antimicrobial film kill bacteria and viruses with 24-hour residual protection. This is combined with the antimicrobial film to help the area protected by film consistently fight against bacteria and viruses in between cleaning sessions;
UVC LED disinfecting cabinets sanitise personal and shared devices such as phones, masks, pens, and more. Within just a few minutes, these devices are disinfected and can be placed in reception offices, inside of cars, and are easily portable;
Washable and antimicrobial mice and keyboards are antimicrobial and can be cleaned with water, or even in a dishwasher. Favoured by hospitals, these devices can be placed into a dishwasher at the end of a shift and disinfected further.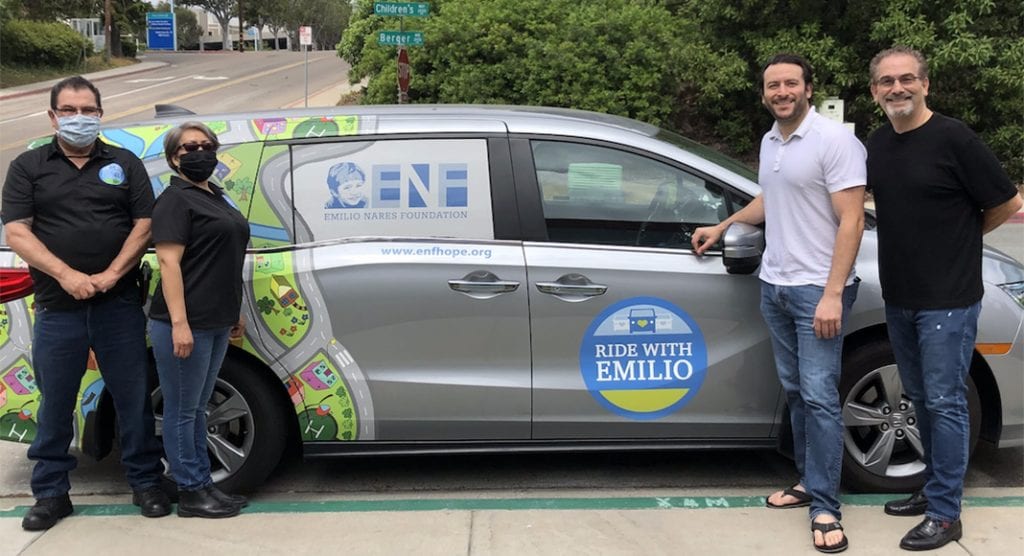 What types of infection control solutions does Coastal Health USA recommend after an audit?
Antimicrobial protection is effective against most common bacteria, fungi, and yeast that can cause stains, odours, and product degradation. Antimicrobial technology is not designed to protect users from disease-causing microorganisms. Any antimicrobial device should be EPA- or FDA-registered and third-party tested.
If I purchase a product that has antimicrobial protection, does that mean that I do not have to clean them as carefully or as often?
No. Antimicrobial protection is designed to be an added measure of cleanliness by working continuously to provide products with antimicrobial protection to help prevent mould, mildew, and odour-causing bacteria, as well as keeping them cleaner between cleanings and making them easier to clean. However, normal cleaning and disinfecting protocols should still be utilised.
Frank Desanti
Founder
Coastal Health USA
Frank@coastalhealthusa.com
www.coastalhealthusa.com
This article is from issue 16 of Health Europa. Click here to get your free subscription today.