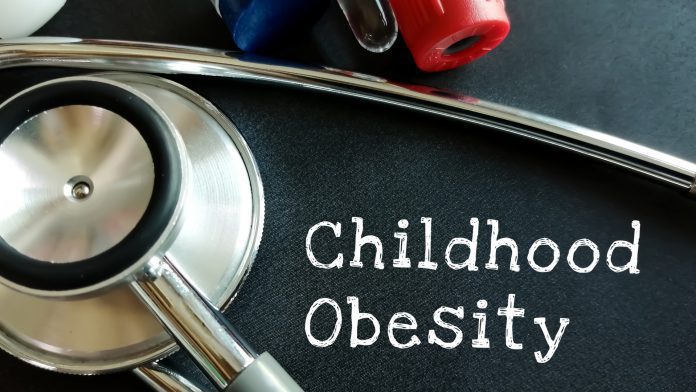 A Karolinska Institutet study has revealed that a mobile app developed by Evira may be an effective method for treating childhood obesity.
Childhood obesity is a growing problem worldwide. A range of international studies suggests that frequent follow-up visits with healthcare professionals every two weeks are the most effective form of care for helping children and adolescents lose weight and maintain behavioural changes. However, this standard of care in a real-world setting may not be practical.
Emilia Hagman, a researcher at the Department of Clinical Science, Intervention and Technology who evaluated the Evira mobile app, commented: "It's not feasible, neither for the families nor the healthcare system. We, therefore, need to find new ways to provide more support."
In an effort to advance treatment for childhood obesity, Karolinska Institutet analysed the Evira mobile app, which monitors a child's weight development in real-time, identifying that it achieves greater weight loss than traditional care.
Childhood obesity: A global health crisis
Estimates from the World Health Organization (WHO) suggest that since 1975, obesity rates have almost tripled worldwide. In 2019, around 38.2 million children under five were overweight or obese, with obesity rates rising dramatically in low- and middle-income countries.
For example, in Africa, overweight children under five have increased by 24% since 2000. Moreover, in 2016, more than 340 million children and adolescents aged between five and 19 were overweight or obese. This trend in childhood obesity has escalated significantly in recent decades. Just 4% of children and adolescents aged between five and 19 were overweight or obese in 1975, whereas 18% of this population were in 2016.
How did the weight loss app perform?
The researchers tested the app in a cohort of 100 children at the Martina Children's hospital in Stockholm over one-year. The app is connected to a scale that has no numbers on it, which the child stands on daily.
The app enables the child's family to view their weight development that should be within a green weight target development curve. The target curve was designed specifically for each individual and updated during physical visits every three months. Healthcare professionals also had access to the data and could provide extra support via a chat function if requested.
The researchers compared the results of the weight loss app with 300 children from the Swedish childhood obesity treatment register (BORIS), who were receiving standard care at clinics across the country during the same period who were randomly selected and matched in terms of age and sex. The results demonstrated that those who utilised the mobile app experienced greater weight loss, achieving twice as good results compared to the control group.
Pernilla Danielsson Liljeqvist, a researcher at the Department of Clinical Science, Intervention and Technology at Karolinska Institutet, said: "This is the first app whereby healthcare professionals and the family can monitor the child's weight development in real-time. It was particularly gratifying that it worked so well for adolescents, who we otherwise have not been able to reach with behaviour-changing therapy. The app provides more support through continuous feedback, which creates clarity with regard to the treatment. We could not note any side effects associated with the treatment, for example, in the form of eating disorders."
Study limitations
The researchers noted that a limitation of their investigation is that it was only performed in one clinic and that they lacked data on how many physical visits the people in the control group had. The team is now looking to analyse the app in an international study with several European countries.