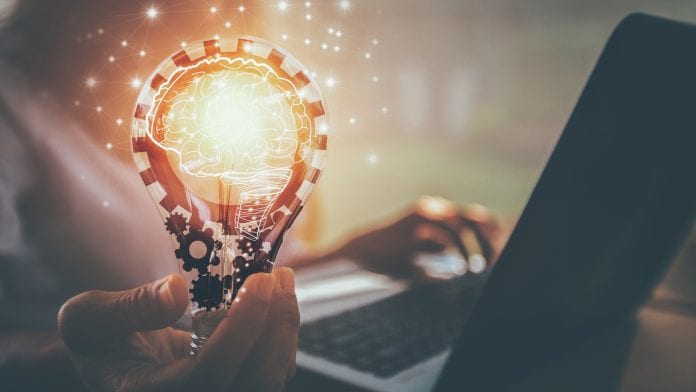 Major technology innovators and most exciting start-ups are poised to unveil innovative technology solutions and 'never before seen' research.
At HETT – the UK's leading healthcare technology and digital health event, the health technology sector is gathering to share new innovative technology solutions with the industry.
Health Europa is delighted to partner with the HETT Show – the event will be hosted at ExCeL London in 1-2 October 2019, this is the perfect place to get your brand in front of thousands of senior leaders within digital health. Register for free https://bit.ly/2YtZpwS
Fastest-growing company and biggest NHS impact
Health Navigator, the only company on the Digital Health London Accelerator nominated for both fastest-growing company and biggest NHS impact, will be unveiling the interim results of its Nuffield Trust randomised control trial.
The innovative care model used by the company combines cutting-edge AI and nurse-led health coaching to predict and prevent avoidable urgent and emergency care.
The results due to be presented at HETT are the UK's largest trial for AI-powered admission prevention. On the strength of the evidence showing up to 59% reduction in unplanned admissions and a 52% reduction in A&E attendances, Vale of York CCG has already expanded its patient contract to 1,800 patients. At the HETT presentation, the company will be joined by representatives from Vale of York CCG, East Kent NHS and the Nuffield Trust.
Announcement of other innovative technology
Meanwhile, Dr Julian – providers of video and text online therapy – will be announcing the launch of new pilot initiatives with Oxleas NHS Foundation Trust and Milton Keynes NHS Foundation Trust as part of its rapid expansion adding to its existing contracts with Inclusion Thurrock and Lancashire NHS Foundation Trust, as well as sharing the results of a completed pilot with Inclusion Thurrock.
This pilot resulted in a 70% recovery rate and, as a result of patients being able to get an appointment within a day, at a time that suits them and with the therapist of their choice, all from the comfort of their own home, there was less than 5% DNA rate.
In addition to the many research announcements planned, HETT looks set to be a hive of cutting-edge innovation with a plethora of new product launches.
Among those companies due to make new product announcements is IEG4 Ltd, the company behind the CHC2DST digital Continuing Healthcare tool. IEG4 Ltd will, for the first time, unveil its Fast Track functionality for end of life care assessment and funding decisions. This new functionality is an extension to the existing solution, which will give improvement to the timeliness of end of life care assessments at very difficult times for families.
Healthcare messaging platform Hospify will be launching the 'Hospify Hub' at the show – an admin tool for establishing and managing compliant and secure instant messaging within an organisation. Billed as a "game-changer for healthcare communications", the hub is designed like a modern social media platform and enables broadcast messaging, group messaging and surveys all using its unique data-compliant healthcare messaging architecture.
Hospify, Health Navigator and Dr Julian will be appearing at HETT as part of the Academic Health Science Network (AHSN) Innovation Exchange Zone, which will feature 21 of the innovators it is supporting to help access the NHS market and grow their businesses.
"A testament to the drive for digital transformation"
Corby Ganesh, Portfolio Director at HETT, said: "The sheer volume of innovators, not only exhibiting and presenting at HETT but launching new solutions, is a testament to the drive for digital transformation across the healthcare sector.
"Through HETT, IT, clinical, operational and procurement professionals will be able to access the latest technology solutions – gaining expert advice, seeing demonstrations and getting hands-on experience of the solutions that are available to meet their unique organisational challenges."