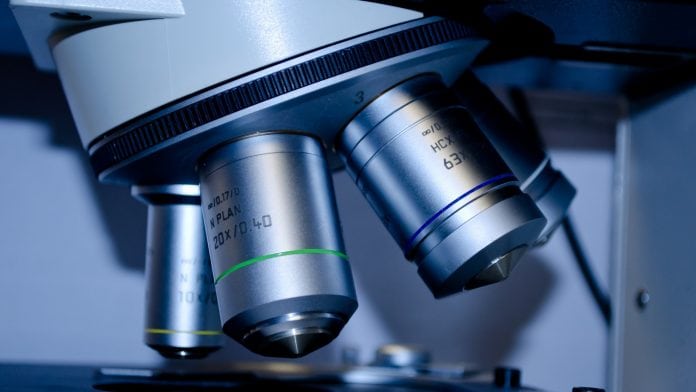 Tissue analysis is an essential tool for investigating diseases and is a mainstay in the field of diagnostics. Conventionally, tissue is fixed, sliced into thin sections, placed on a microscope slide, stained and examined under a microscope. In addition, individual molecules can also be marked and visualised in this way.
When using mass spectrometry imaging for tissue analysis, a tissue slide is raster-scanned with a laser and at each point a mass spectrum is recorded. The recorded spectra represent the information of the individually measured molecules site-specifically in the tissue. From the totality of the spectra, a kind of molecular map can then be created.
As Professor Axel Walch, head of the Research Unit Analytical Pathology at Helmholtz Zentrum München, Germany, explains: "Mass spectrometry imaging can augment the information content of such tissue sections to cover thousands of analytes in situ."
Building on this, a spin-off project from the German university is intended to lead to the widespread use of this technology.
Dr Achim Buck, who applied for the funding needed to achieve this, said: "The focus will be on new diagnostic and pharmacological tests to improve the treatment of cancer patients. Our goal is to bring about a change in the approach to tissue-based diagnostics and research."
Improved cancer treatments
The team led by Walch have anticipated numerous applications for the new analytical method due to the fact that it can be used to visualise and objectively measure both endogenous and exogenously introduced substances in the body.
Buck explained: "For example, we're able to detect drugs and their degradation products in tissue. Currently, much of what we know about pharmacology, toxicity, pharmacokinetics and drug interactions is gained from the study of surrogates, such as blood samples or tissue homogenates. While this approach is pragmatic, it does not reflect the actual molecular situation in the tissue."
In addition, the imaging experts are able to identify molecular patterns relevant to specific diseases. This means that they are also positing potential applications in such fields as:
The latter aims to base treatment decisions on predictive markers and to tell in advance whether a patient will respond to a treatment.
"The site-specific detection of previously undetectable, treatment-relevant molecules can set new standards in diagnostics," Buck concluded.