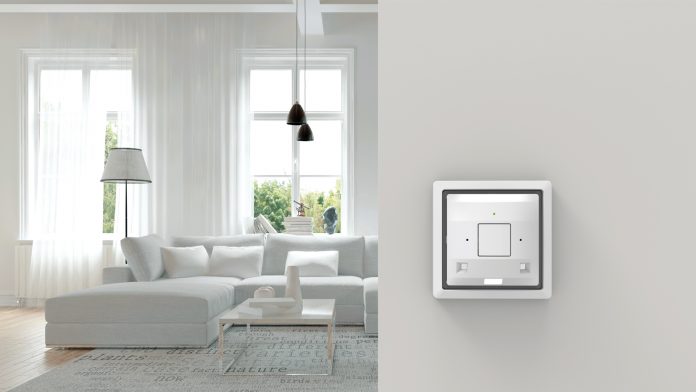 pikkerton presents Grannyguard, the intelligent fall detector, a light switch replacement that detects critical situations such as falls, requests help and allows two-way communication.
Founded in 2004, the Berlin-based sensor specialist company pikkerton GmbH develops, manufactures and distributes wireless sensor networks and devices for smart energy markets and smart grid projects, as well as industrial monitoring and, more recently, active and assisted living (AAL).
Grannyguard, the intelligent fall detector
Based on our AAL market experience since 2007, pikkerton has developed a multiple award-winning intelligent fall detection sensor. The product design concept is focused on a discreet light switch similar to those in daily use. It consists of multiple sensors, an intelligent controller firmware for local situation analysis, and two communication modules.
Grannyguard runs reliably day and night, powered by the mains without any need of maintenance by the resident.
With the help of integrated thermopile sensor arrays, many critical situations can be detected. These include falls and stumbles, long-term inactivity, dangerous peaks and falls in temperature, unhealthy ambient environments such as mould growth and the option to integrate external smoke detectors. Grannyguard does not contain any video recording device and measures only temperature values so that small movements and body shapes are not recognised. The measured data is analysed and remains within the device, where the decision as to whether a situation is critical or not is made. During normal operation no sensor value, motion vectors, presence information or any audio data leaves the device.
Falls are detected immediately. To avoid false positive alarms, the intelligent fall detector waits a certain time for either normal motion of the resident or manual interaction through tapping onto the device, before proceeding with the configured alarm scheme. This method enables Grannyguard to qualify these known situations as uncritical in the future.
Alarm signalling and hands-free communication
In case of alert, Grannyguard delivers text messages (SMS) and establishes voice calls with excellent audio quality via GSM communication. Often background noises such as a TV or radio can drown out cries for help. With assistance from multiple integrated sensors, however, Grannyguard locates the resident and adjusts the microphone accordingly, leaving background noises in the background.
When it's dark and human motion is detected, Grannyguard dims a small integrated white LED to enlighten the floor for fall prevention.
All necessary configurations for the intelligent fall detector can be done comfortably via Wi-Fi and an integrated, secure webserver. To avoid attacks from external users, Grannyguards only accept password authenticated users with physical contact to the device.
This article was featured on Health Quarterly Issue 1, which is available to read now
Lothar Feige
pikkerton GmbH
+49 30 3300724-0
Lothar.Feige@pikkerton.de
www.pikkerton.com/
www.grannyguard.eu