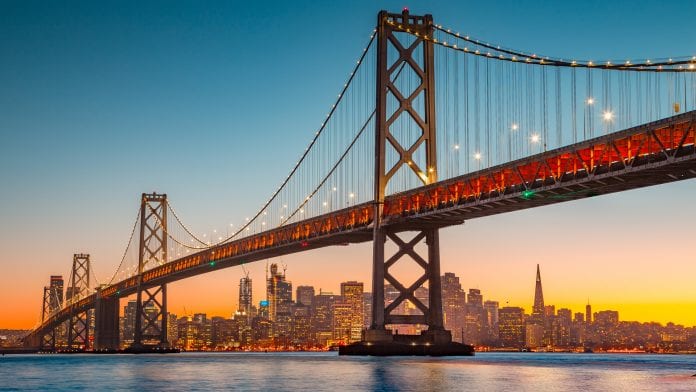 The International Cannabis Business Conference is bringing its unparalleled combination of cannabis industry, policy, advocacy, and networking back to San Francisco.
International Cannabis Business Conference events are the premier cannabis events for entrepreneurs with previous events taking place in Canada, the United States, Switzerland, Spain, and Germany.
At the San Francisco event a VIP reception on February 6 will kick off the networking, as speakers, sponsors, and attendees gather at the Hilton Union Square Hotel.
This will be a stellar opportunity for attendees to make connections with cannabis entrepreneurs and policymakers from all over the globe.
ICBC San Francisco
On February 7 the conference schedule will kick-off after an overview from Alex Rogers, CEO and Director of the International Cannabis Business Conference.
Conference topics will include:
California Cannabis industry regulations;
How to succeed in the emerging CBD industry;
Forming strategic partnerships in the cannabis space;
Cannabis industry mergers and acquisitions;
International cannabis import/export opportunities;
Distributing cannabis in a constantly evolving industry; and
How technology is revolutionising the cannabis industry.
Following the conference curriculum, the International Cannabis Business Conference will host one of its famous after-parties. After-party entertainers and conference speakers will be announced soon.
California's cannabis market is the largest in the nation and the state has long been a cannabis public policy leader. California was the first state to legalise cannabis for medical use (1996) and has had a vibrant cannabis community for decades.
Adult-use cannabis was legalised by California voters in 2016 and since that time the state has worked towards fully implementing a regulated adult-use cannabis industry. With the fifth-largest economy on the entire planet, the opportunities in California have enormous profit potential.
To network with leading cannabis industry entrepreneurs and lawmakers from all over the world and to learn the latest about California and other domestic and international cannabis industry opportunities, join IBCB in San Francisco on February 6-7, 2020.
Tickets can be purchased at: internationalcbc.com/buy-tickets.
Find out more at InternationalCBC.com and on LinkedIn, Twitter, Facebook, YouTube, and Instagram.