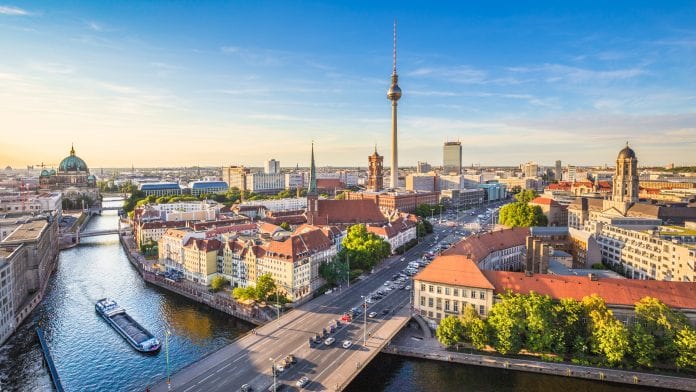 The International Cannabis Business Conference (ICBC) is the leading B2B cannabis event series and has been held in the United States, Canada, Spain, Germany, and Switzerland.
This year, the International Cannabis Business Conference is coming back to Berlin, Germany from 1-3 April 2020 for the largest B2B cannabis industry event in Europe and will feature ICBC's unique blend of cannabis policy, advocacy, industry, and networking.
ICBC events are attended by leading policymakers, executives, and entrepreneurs from all over the world, with over 60 countries being represented at recent events.
The event series is the best way for innovators and inventors to get their products or services in front of the top influencers and decision-makers in the cannabis space.
A world-class event
A cannabis industry revolution is sweeping Europe, and Germany is at the centre of it. Over 2,000 leading cannabis entrepreneurs and policymakers from around the world will be in attendance and the networking and educational opportunities will be unparalleled.
The ICBC features world-class speakers that cannabis entrepreneurs, advocates, and consumers from all backgrounds can learn from and be entertained by.
Germany is home to the largest economy in the European Union and is poised to serve as the cannabis industry capital of Europe going forward. The cannabis industry is evolving rapidly in Germany, with the country's medical cannabis program increasing in size with every passing day. The opportunities that are popping up have tremendous profit potential.
The International Cannabis Business Conference
International Cannabis Business Conference events are the premier cannabis events for entrepreneurs across the planet.
With events in Canada, the United States, Switzerland, Spain, and Germany the International Cannabis Business Conference is where the world meets cannabis.
Find out more at InternationalCBC.com and on LinkedIn, Twitter, Facebook, YouTube, and Instagram, or to purchase your tickets for the Berlin event visit www.internationalcbc.com/icbc-buy-tickets/.