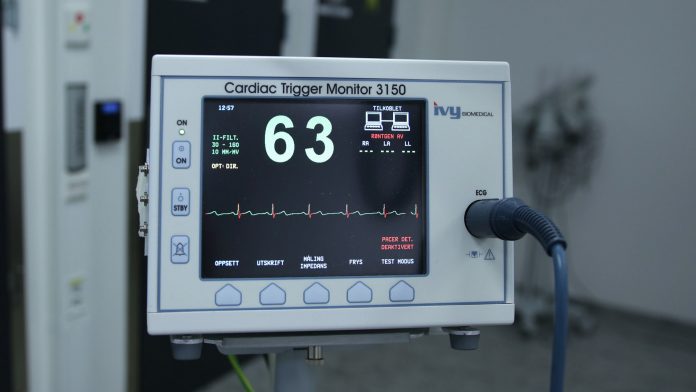 An interventional cardiology practice report was presented this week at EuroPCR 2018, the annual meeting of the European Association of Percutaneous Cardiovascular Interventions (EAPCI), a branch of the European Society of Cardiology (ESC).
The interventional cardiology practice report, known as the EAPCI White Book, is the first systematic data collection on the practice of interventional cardiology, which uses catheter-based treatment for heart diseases such as adding stents to open clogged arteries.
In the 2016 survey there was a wide spectrum of resource allocation and treatment implementation reported by the 16 participating countries, which included Belgium, Italy, Sweden, Spain and the UK.
The number of hospitals equipped with catheterisation laboratories ranged from less than two to more than five per million people, while the number of interventional cardiologists ranged from ten to more than 25 per million people.
Percutaneous coronary intervention
Clinical evidence supports the performance of percutaneous coronary intervention (PCI) by inserting the catheter via the radial artery in the wrist and using drug-eluting stents where indicated.
The survey found that more than half of PCIs were performed via the radial artery and drug-eluting stents were frequently used (more than 3,000 cases per million inhabitants) in most of the participating countries.
However, the survey highlighted a low penetration rate of drug-eluting stents in a few countries, which suggests that there are barriers to implementing this effective treatment.
Transcatheter aortic valve implantation
The survey also showed that transcatheter aortic valve implantation (TAVI) and other percutaneous structural heart interventions are becoming increasingly popular.
However, the implementation of this therapy is not uniform among the participating countries due to different reimbursement policies.
A valuable resource
Professor Emanuele Barbato, lead author, said: "The EAPCI White Book is a valuable resource for monitoring the implementation of guideline recommendations in clinical practice.
"Healthcare payers and regulatory bodies can use it to compare the allocation of resources to interventional cardiology in Europe. The reported trends in practice will enable industry bodies to target investment to clinical needs."
About the survey
The survey covers all aspects of interventional cardiology, including:
Organisational models;
Numbers of procedures;
Resource allocation; and
Training.