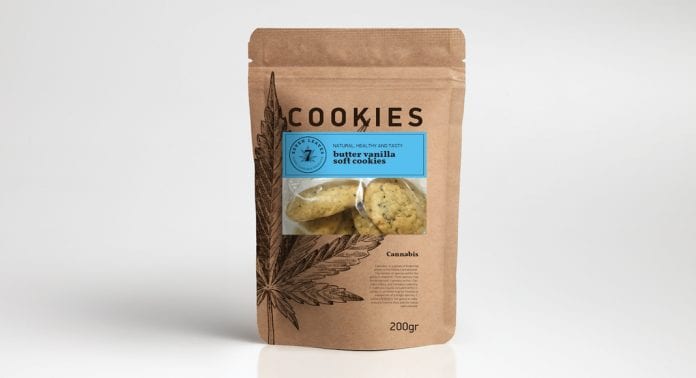 ITW Global stands for Into The Wild, here Co-Founder and Brand Architect Effie Polyzogopoulou, gives us a peek behind the global branding agency.
Structured for innovation and bringing together diverse businesses and charities, ITW Global's work goes beyond the ordinary by creating ideas that not only serve the goals of their clients but also can simultaneously help solve or raise awareness on humanitarian issues. Speaking to Polyzogopoulou, Health Europa learn more about the company's subsidiary, weedesign, and its online portal, Cannabis Report World.
Can you introduce us to ITW Global and explain the services on offer? Where did the idea for the concept originate from?
We are a concept agency that is based in Zurich, Switzerland and provide one of a kind communication and graphic design services. Specifically, our services range from graphic design, to branding & Identity, product design & packaging, website development, event organising, audio visual productions, marketing tools and advertising.
Together with my husband, Dimitris Tzanis, who is the founder of ITW Global, we have a very long history in advertising and production, and we have been working with major international corporations for years.
Our passion in what we do, and the need for us to start searching deeper into the new, dynamic cannabis market and unlock its potential is what turned us into experts. The cannabis market is very fascinating but also challenging so it needs a specialised agency, passionate people and deep knowledge to be able deliver top quality services in this fast-moving reality.
In Europe there are not many agencies that do what we do – we are actually one of the few.
How do Cannabis Report World and weedesign fit into the services you provide?
Weedesign is a subsidiary, more like a hub within ITW Global that consists of cannabis experts from all around the world. Our team does a lot of research, is constantly updated on the cannabis market trends and is linked to the essential resources in order to uncover insights and deliver top results. Weedesign is a fusion of two worlds, creativity and function, and is structured to deliver compelling results through expertise and know how.
Cannabis Report World is also a result of our passion for the cannabis industry. Realising that there is no one go to place, focused on Europe, where one can find all the essential information, news, insights we decided to create this portal. All articles are carefully curated in order for the visitor to be able to have a very good overview of what is happening in the cannabis market and find all the updates and development in
one place.
What challenges have you faced so far operating as a marketing and branding agency specifically for cannabis products and how were these overcome?
The biggest challenge is the legislation and restrictions which differs in each country across the globe. Cannabis packaging and labelling is highly regulated, and it needs to comply with the specifications in each case. This is one of the greatest obstacles, when you want design a product, a logo and packaging. However, we are very lucky as I mentioned before, as we have a very large team that works from all around the world and is constantly updated on the trends and the legislation.
We also have the Cannabis World Report Portal, through which we have access to what is happening in the markets. Be it a new legislation, a new set of specifications regarding branding, a new business or a new service, we are so much more aware of what is going on across the continents and that really helps us to overcome any obstacle and deliver great results for our clients.
Can you tell us a little about the humanitarian issues ITW Global are working to raise awareness of? Why is this integral to the company's ethos?
We like to contribute to good causes, for example we give back a part of our commission to good causes all in co-operation with other companies. In some cases, we also provide our services pro bono, in order to help a cause.
We have participated in a couple of nice projects lately, for example we are helping small business in India by providing brand ID services for free, assisting in the website set-up and providing help with the advertising.
We know that in the cannabis market, there are associations and charities that have been set up, and this is one particular area that we would really love to support in any kind of way.
At ITW Global, it is not about gaining or earning money. It is more about doing something good and giving back. I would say that this comes from how we are as people and at times it can be hard, however, the people in our teams are so liberal. We like to embed this way of thinking into our business.
What is the benefit of using an agency such as ITW Global to build brand awareness as opposed to companies doing so themselves in house?
One of the biggest challenges nowadays is the legislation and the specification. If you are not constantly updated on what is happening in the market, the trends, the threats, the obstacles and the opportunities you might face a lot of problems in the future. Therefore, to have a team in house that does not necessarily guarantee that they can be constantly updated and be fully aware of what is going on in the outside world may cause resources to
be stretched.
The benefit of using an agency such as ITW Global, apart from a very deep knowledge and experience in branding and advertising, we have a deep knowledge of the cannabis market as it is right now. We gain constant feedback from our editors and the people we work with in different countries. Anything that goes out, be it a new law or a new product, or even a new service, a new logo, a new company, we are almost always immediately aware of it.
What is the most important thing for companies to consider when establishing their brand in your experience?
They should know their truth. Only when a company knows their truth, it can lead to a solid strategy. This in turn can lead to great brands, dynamic ideas, product design, great communication, and very good results. I have seen companies struggle to figure out their direction, just because they do not really know what their truth is, so they make the wrong move they waste time and a lot of money.
If you know what you want to deliver, what your purpose is, what your mission is as a company or what your unique selling point is, then you can actually go ahead and build a very strong brand. Ultimately, the most important thing is: know your truth.
Cannabis Report World showcases several elements of the cannabis space from news to events and reviewing products. What are the plans for the future of the site and its ultimate goal?
Cannabis Report World is an online portal with a smart collection of insights, news, and information, in order for the visitor to be able to have a very good overview of the cannabis industry, real time, all in one place. Our plan and ultimate goal is to make Cannabis Report World become the go to site for all things cannabis. Our focus will be on Europe as at the moment from what I am aware, there are limited publications that focus on Europe.
What we do in Cannabis Report World is that we are essentially curating the content. We aim to have content about politics, legislation, business, health, science, culture etc. At the moment we work with a team of contributors from around the world, but we also collect our articles from different online sources.
Our plan for the future is to have a very wide team of editors and contributors from every country if possible in order to be able to update our portal constantly with the most efficient and relevant content. We are also aiming to add a forum so we can host discussions, help answer questions and give helpful information. We also plan on adding a directory, where one would be able to find businesses, products and services.
For the time being we are a smart source of information for all things cannabis.
Effie Polyzogopoulou
ITW-Global GmbH
+41 (0)791 017 486
effie@itw-global.com
https://www.itw-global.com/
This article will appear in Health Europa Quarterly Issue 11, which is available to read now.