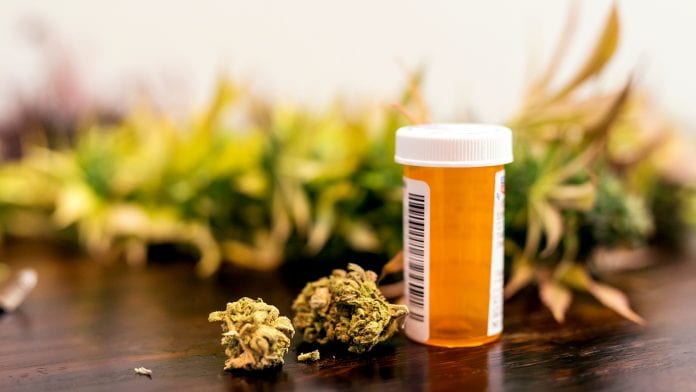 Founded by a team of patient advocates with experience in the medical cannabis sector, PLEA has been set up to accelerate the integration of medical cannabis within mainstream UK healthcare.
Advocating for better quality of life for medical cannabis patients, PLEA – Patient Led Engagement for Access – is working with patients, researchers, clinicians, and prescribers with an aim to improve access to medical cannabis by overcoming barriers such as finance and geographical location, and by removing stigmas attached to the medicine.
One of the objectives of PLEA is to consult with providers for a full range of cannabis-based medicinal products (CBMPs) and to advance patient care in the NHS through supporting initiatives such as Drug Science's Project Twenty21. Medical Cannabis Network editor, Stephanie Price, spoke to PLEA chair and outreach lead, Abby Hughes, to find out more about the group.
Breaking the stigma and improving quality of life
The group is advocating to remove the stigma attached to using cannabis as a medicine, as well as improve quality of life for medical cannabis patients in the UK, by working with researchers and clinicians to advance research into the safety and efficacy of cannabis-based medicinal products. The group hopes to enable evidence-based prescriptions for all patients.
Abby, who is also a medical cannabis patient, said: "Currently, we still don't know how many NHS prescriptions have been written – even with private prescriptions there are not many more, and they come at a great cost. At PLEA we felt the need to address this because as patients, and also as professionals, we feel there is still a stigma around cannabis.
"I was a manager in the NHS for ten years myself, and I was prescribed naproxen, dihydrocodeine, amitriptyline, tramadol, and was offered fentanyl patches that are stronger than street heroin. I was still expected to go to work, ironically, on drugs, to run the largest bone cancer centre in Europe – but I literally couldn't function because the side effects of these drugs were outweighing the symptoms they were supposed to be treating.
"It seemed very wrong that the law had changed and there was still this half state where people were either for cannabis or really against it. Many people do not yet understand the endocannabinoid system and how it works, or why patients might want to replace numerous medications, including opioids, in favour of medicinal cannabis – the 'C' word. People don't perhaps understand about cannabis-based medicines – so we wanted to educate and fight for quality of life and help to remove the stigma attached to cannabis medicines.
Improving access to medical cannabis in the UK
Currently in the UK, patients are able to access medical cannabis through private prescriptions, however, there have been a handful of prescriptions provided on the NHS. PLEA wants to increase access to cannabis on the NHS through the removal of barriers such as geographical location and finance, as well as improving research to accelerate the adoption of the medicine.
Abby said: "The law has changed, but there are still inconsistencies with location – it is almost a postcode lottery to gain access to cannabis medicines. There are still financial barriers that patients are facing as it is a two-tier system where some patients can afford it and others can't. We want to fight for a UK where access to cannabis medicine is integrated into mainstream healthcare and we want that to be done in a way where patients, doctors, and researchers are all engaged together so we can remove barriers and accelerate access together.
"Clinicians want to learn about patient experiences – they are fascinated by cannabis as they don't know a lot about it, even if they don't agree with it. People are crying out for research to be undertaken – what is lacking is the funding. If we can team up with clinicians, researchers, academics and patients to highlight some of these things we can push forward with more research."
Patients are key to integrating cannabis into UK healthcare
PLEA will be working closely with patients to achieve its aim and to ensure the patient voice in the UK is heard. Through its community hub PLEA will share its knowledge and experience, focussing on harm reduction.
Abby said: "PLEA is there to say we have points of views from clinicians, researchers, and academics – but actually the patient's voice is really important. Every person has the potential to be a patient and most people will have used UK healthcare at least once in their life. Having that patient voice there is vital.
"We hope that by speaking with policymakers, supporting educational events, and continuing to share patient testimonies, we can destigmatise cannabis as a medicine and get people to understand how and why it helps. There is a need for more diversity within the cannabis community – so PLEA has fresh names on our advisory panel, and we have a patient working group."
PLEA's patient working group will support patient ambassadors with a range of conditions, to advocate for improved access to medical cannabis.
Abby added: "We are really excited to work with others who are aligned with our core values, such as Drug Science, because it is important to us to make sure that all of our actions and decisions actually match our values – we are a non-profit, we are working for patients and to make sure all stakeholders are focused on improving patients' lives."
Join the Community
PLEA invites supporters to register with them as a Community Member. There is no charge for membership, simply provide your email to receive news and updates, as well as access to a safe, virtual forum, and exclusive events.
In partnership with Seed Change, PLEA is excited to present their first Community Member event – Medical Cannabis Explored; A Patient Q&A with Dr Claude Cyr – to be held online on Tuesday, 18 August 2020. Giving the opportunity for open patient-to-doctor dialogue around a topic increasingly explored by both sides, members are invited to engage in an educative patient discussion and are encouraged to submit questions ahead of the event here.
Find out more about PLEA at www.pleacommunity.org.uk.