Akerna CEO Jessica Billingsley speaks with MCN about the future of the medical cannabis industry, regarding technology, finance and cannabis policy.
Jessica Billingsley, who will be delivering the keynote address at the ICBC Global Investment Forum on 7 May, is CEO of cannabis technology consolidation firm Akerna. In 2018, she launched the One Woman Challenge, which challenges participants to support and encourage women in business at a time when female representation in the workforce is declining. She speaks with MCN about technology in the cannabis industry and the future of US drugs policy.
What first drew you to cannabis, both on a personal and a political level?
My initial interest in cannabis was fuelled by a matter close to home. One of my family members suffers from a demyelinating illness, similar to MS, and I saw promising scientific studies and medical reports backing cannabis-based medicine as a potential treatment.
I made my first investment in the cannabis industry in 2009; and my interest only grew from there, particularly around the proven health and wellness benefits of the cannabis plant. Although there are so many medicinal benefits, the unfortunate result of the substance being federally illegal for so long is that it became an illicit-market item, leading to issues of counterfeit products and incorrect dosing – most recently exemplified by the 2019 vaping crisis. On top of that, consumers are increasingly conscious of what they put in and on their bodies; and the murky waters of the slowly changing illegal-to-legal market have left many products untraced and consumers wary. This lack of accountability, transparency, and regulation was the driver for why I started MJ Freeway, Akerna's flagship product, which pioneered seed-to-sale tracking. This software model provides businesses, governments, and consumers with connected data on where and how the cannabis is being grown, cultivated, and brought to the shelf.
Cannabis is the fastest growing industry globally, and coupled with my technology background, the cannabis technology market was one I willing to bet on – and that gamble has proven to be worth it.
Have you experienced any barriers as a woman in the medical cannabis industry?
Absolutely – but I would not say they are specific to cannabis. Women face barriers across various industries, from struggling to enter the workforce to not being considered for leadership positions and not receiving investments. The issues for women in business are plentiful.
Statistics show that women are dropping out of the workforce across various industries, which has only been escalated this past year due to the various social effects of the COVID-19 pandemic – but statistics also show the benefits of having women in the workforce and leadership positions. Business people everywhere must strive for equality in the workplace, which is why I launched my One Woman Challenge, which seeks to keep women engaged and appreciated in the workforce via daily acts like networking and mentoring. Without one woman, Jan Cole of The Farm, reaching out to me about investing in one of the first Colorado cannabis operators, I would not be where I am today.
Akerna is the first cannabis software company to be listed on a major US exchange. What are the benefits of driving investment in medical cannabis, both for investors and for businesses receiving investment?
There are plenty of benefits for investing in cannabis, especially cannabis technology organisations. When it comes to Akerna, our investors get to bet on this emerging industry while investing in a company that will never directly touch the plant – a concern for some as we await federal legalisation. Investors recognise that we are a technology company with traditional software as a service (SAAS) enterprise software intellectual property; and they are comfortable with our metrics as well as the safety of our recurring revenue profile investment. Our investors trust us as a scaled tech company serving the fastest growing industry in the world.
When it comes to the business side, the benefits are twofold: capital markets historically offer access to the lowest cost of capital available for continuing to maintain a strong balance sheet, and it allows us to leverage public currency for strategic mergers and acquisitions.
What future commercial and regulatory developments do you foresee for cannabis and its derivatives?
The largest commercial development in the cannabis industry will be new markets – and new businesses entering those markets. In the USA, every state cannabis measure which was on the 2020 ballot passed; and various other states and international markets are seeking to legalise the substance at some level. Just recently, news broke that Mexico lawmakers have passed a bill to move towards legalisation. These new markets will open new revenue streams and employment for the regions and an opportunity for multi-state operator (MSO) cannabis companies to open in these new markets and gain new customers.
I expect a lot of movement on the regulatory side, especially in the United States. After the 2020 election and the early 2021 special election in my home state of Georgia, the Democratic party gained control of both the legislative and executive branches of government – and they have long been the party that typically supports cannabis reform. While I expect American federal legalisation in the coming years, I think we will see the first cannabis reform laws regarding cannabis banking, the descheduling of cannabis as a narcotic substance, and eventually the decriminalisation of cannabis. These three matters are current issues because of the illicit market's transition to legal, and they must be addressed to create trust, fairness, and equity in our industry.
Jessica Billingsley
CEO
Akerna
www.akerna.com
This article is from issue 17 of Health Europa. Click here to get your free subscription today
Contributor Details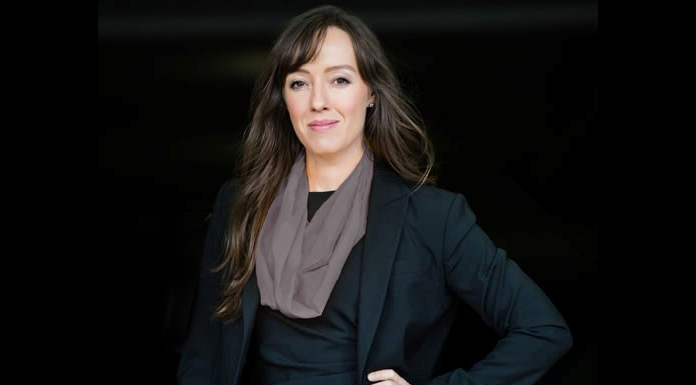 Recommended Related Articles