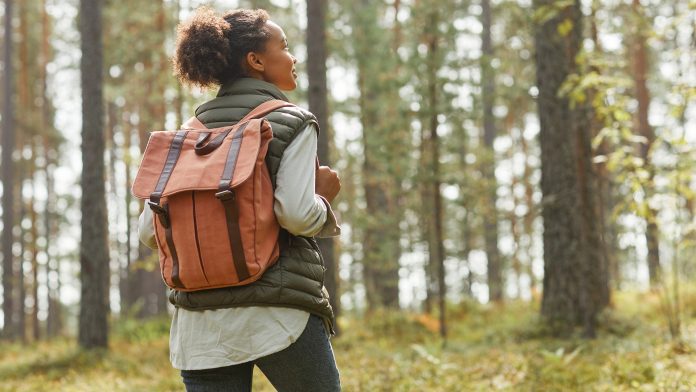 New evidence indicates that green social prescribing, such as spending time in nature, can improve people's health and wellbeing.
Researchers from the University College London worked with the National Academy for Social Prescribing (NASP) to prepare four Evidence Information Notes, commissioned by Natural England, relating to the links between time spent in nature and mental and physical health for adults and children. An NHS England-commissioned review and briefing also looked at the role of green social prescribing and how it could support individuals facing health inequalities.
The reviews extracted evidence from hundreds of high-quality studies examining how nature has affected them.
How nature affects mental health
The research evidence reported the benefits of the natural environment on mental health, such as increased wellbeing, happiness and reduced social isolation. Green social prescribing can also lead to a decrease in symptoms associated with PTSD and ADHD (when offered alongside other therapies and mindfulness activities).
Living or working close to nature can also lead to many physical and mental health benefits, such as lower levels of heart or respiratory problems, lower blood pressure and lower risk of obesity.
The researchers found strong and consistent evidence that green space around the home is also associated with lower rates of all-cause mortality. Furthermore, strong evidence was found for nature's benefits for children specifically, including better health, wellbeing, and cognitive performance.
The 'nature connection', which establishes how we think and feel about nature, appears to also improve wellbeing, but more research is needed.
Green social prescribing for improved long-term health
Green social prescribing offers a range of benefits to health and wellbeing, especially for improved life satisfaction and happiness. It helps connect people to the wider community and increases nature connection and social connectedness. This can lead to increased feelings of happiness and wellbeing.
The study authors noted that there is a need for more research to understand the impact of different referral pathways to green social prescribing, and research is ongoing. Regardless, other studies have indicated the economic value of nature interventions for mental health, confirming they appear to be cost-effective.
Jim Burt, Interim Joint Chief Executive at NASP, said: "We have heard the calls for more evidence for social prescribing so are delighted to be able to publish this collection of evidence. The extensive, high-quality research outlined in these reports shows that nature can be of real benefit to both our mental and physical health."
Marian Spain, Chief Executive of Natural England, said: "Spending time outdoors in our incredible nature-rich places – no matter how big or small or whether in town or country – has been shown to improve people's lives. That's why it's vital that we continue to invest in nature recovery and make places for everybody to enjoy and reap the benefits for their physical and mental health. The huge body of evidence being published reinforces the importance of Natural England's work to support communities in creating better and more accessible greenspaces that are vital to our nation's wellbeing."
Recommended Related Articles