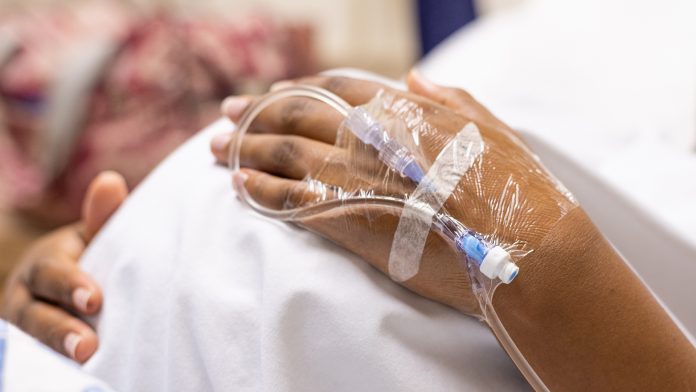 A recent study by the University of Liverpool emphasised that Black, Asian and ethnic minority women are facing inequalities in maternal healthcare. Dr Oluwaseun B Esan, Principal Investigator of the study, spoke with Health Europa about their findings.
It has been well reported that Black, Asian and ethnic minority communities face health inequalities across the spectrum of healthcare. Now, new research from the University of Liverpool showcases how Black, Asian and ethnic minority women are also subject to health inequalities in the maternal healthcare system in the UK.
Gaps in ethnic research are a prominent issue, spanning many areas of healthcare. Changing this could be the key to improving the NHS and offering services that adequately serve Black, Asian and ethnic minority communities.
Monet Bailey, Digital Editor at Health Europa, spoke with Dr Oluwaseun B Esan about the findings of the study and what health policies could be implemented to address health inequalities in maternal healthcare.
The NHS Race and Health Observatory commissioned your team from the University of Liverpool to look at the current state of maternal and neonatal healthcare for Black, Asian and ethnic minority women. One of the initial findings was gaps in important ethnicity research. What role does research play in shaping healthcare and mitigating inequalities?
Research is important in understanding the extent of the problem, what has been done, what has worked in reducing ethnic health inequalities and where opportunities exist for improvement. This can inform healthcare design, and help policymakers to design services which effectively reduce inequalities.
The findings of your study illustrate the harrowing reality for many ethnic groups, with Black women being four times more likely to die during pregnancy or childbirth compared to white women. What are the key differences behind the maternal outcomes experienced between ethnic groups?
The statistics for ethnic differences in maternal deaths is from the report on Mothers and Babies: Reducing Risk through Audits and Confidential Enquiries across the UK (MBRRACE).1 The most common causes of death were suicide related to mental health and heart disease.1 Very few studies fully stratified outcomes by ethnicity with the majority lacking comparisons with other ethnic groups making it difficult to generalise on differences in outcomes.
The report outlines practical recommendations to improve maternal healthcare for ethnic groups and how they can be delivered. Can you share some examples of essential improvements and how that will benefit Black, Asian and ethnic minority women?
The Lambeth Early Action Partnership (LEAP) model of targeted caseload midwifery to ensure continuity of midwifery care from booking to the postnatal period with longer and more frequent antenatal appointments including in the home setting was found to reduce the preterm birth rates for mothers who were assigned to this in comparison with standard care.2 Another intervention with the potential to reduce ethnic health inequalities was culturally adapted cognitive behaviour therapy for South Asian women which improved postnatal depression.3 The intervention has since been evaluated in a multi-site randomised control trial and awaiting results.4
At policy-level, what urgent interventions are needed to address ethnic inequalities in maternal care and the lack of interventions for institutional racism in healthcare?
Institutional racism is when policies or practices can lead to differences in outcomes for different ethnic groups. It is possible that local guidelines and training such as identifying and overcoming unconscious bias exists but they may not be evaluated in relation to a reduction in ethnic health inequalities. Nationally, we need a specific policy on tackling ethnic health inequalities before we can put interventions in place.
The study team: Dr Oluwaseun B Esan, Dr Nicholas K Adjei, Samira Saberian, Lara Christianson, Dr Philip McHale, Andy Pennington, Dr Rebecca Geary, and Dr Abimbola Ayorinde
You can read the full report here: http://doi.org/10.17638/03166498
References
Draper ES, Gallimore ID, Smith LK, Fenton AC, Kurinczuk JJ, Smith PW, et al. Maternal, Newborn and Infant Clinical Outcome Review Programme MBRRACE-UK Perinatal Mortality Surveillance Report [Internet]. 2021 Oct. Report No.: 9781999935368. Available from: www.hqip.org.uk/national-programmes.
Hadebe R, Seed PT, Essien D, Headen K, Mahmud S, Owasil S, et al. Can birth outcome inequality be reduced using targeted caseload midwifery in a deprived diverse inner city population? A retrospective cohort study, London, UK. BMJ Open. 2021;11(11):e049991.
Khan S, Lovell K, Lunat F, Masood Y, Shah S, Tomenson B, et al. Culturally-adapted cognitive behavioural therapy based intervention for maternal depression: a mixed-methods feasibility study. BMC Womens Health [Internet]. 2019;19(1):21. Available from: https://www.ncbi.nlm.nih.gov/pmc/articles/PMC6350293/pdf/12905_2019_Article_712.pdf
Husain N, Lovell K, Chew-Graham CA, Lunat F, McPhillips R, Atif N, et al. Multicentre randomised controlled trial of a group psychological intervention for postnatal depression in British mothers of South Asian origin (ROSHNI-2): study protocol. BJPsych Open [Internet]. 2021/12/01 ed. 2022;8(1):e2. Available from: https://www.cambridge.org/core/article/multicentre-randomised-controlled-trial-of-a-group-psychological-intervention-for-postnatal-depression-in-british-mothers-of-south-asian-origin-roshni2-study-protocol/400B91AB3F3D577F0314B9A1E621BB2C
Recommended Related Articles