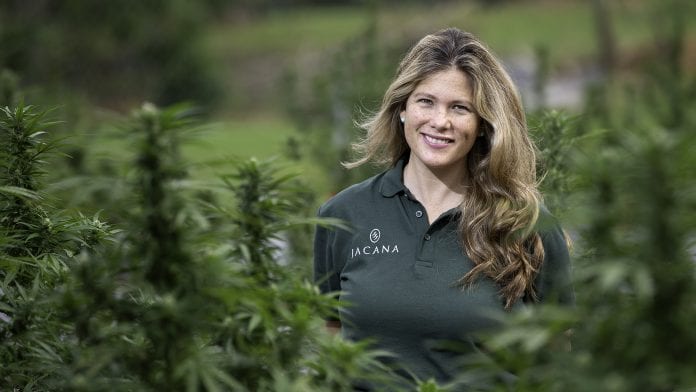 Completing the first-ever global export of Jamaican medical cannabis flower, Jacana announces the launch of a new kind of medical company, harnessing the power of nature to battle chronic pain.
Providing a natural relief for chronic pain and suffering, Jacana has completed the first-ever international export of Jamaican medical cannabis, securing multiple international licenses and permits to date. This particular deal also saw Jacana play a central role in shaping the regulatory process.
Founders raise $20m (~€17.67m) to build pioneering global medical cannabis business
The historic export is linked to the company raising an initial $20 million to cultivate, progress and distribute certified medical cannabis solutions that provide natural alternatives to the artificially manufactured products in the market.
The investment will support global export and expansion, and build on Jacana's existing presence in Europe, North America and the Caribbean.
Located in UK, Jamaica and Canada, the global team of Jacana enables the company to be the world leader in the outdoor cultivation and distribution of certified medical cannabis.
This is currently being naturally grown at Jacana's flagship 4.4 million square foot (100 acre) farm in St Ann, Jamaica, where the unique microclimate and latitude create the perfect conditions for cultivation.
A team of excellence with the goal of tackling chronic pain
Founded by Alexandra Chong, the British serial entrepreneur best known for establishing Lulu – the innovative, fast-growth social and dating intelligence app with more than 6 million users and was sold in 2016.
The leadership team that will drive Jacana's global growth carries experience from a range of industries, with the Board including the former CMO of Microsoft, Mich Mathews-Spradlin; world-renowned Silicon Valley venture capitalist and early backer of Twitter and Zoom, Bill Tai; and former CCO and Executive Board Member of the Coca-Cola Company, Robert Leechman.
Chong, CEO of Jacana, explains: "Whether caused by illness or injury, chronic pain is a problem that affects the global population. People are looking for safe, natural solutions, and care more about what they're putting in their bodies than ever before.
"We believe that nature has the best answers. Jacana's mission is to provide natural medicine that people can trust, enabling them to live full and meaningful lives by improving their wellbeing, their health, and their happiness."
Jamaican medical cannabis
Hon. Audley Shaw, Minister of Industry, Commerce, Agriculture and Fisheries, Jamaica, said: "Jamaica is proud to be emerging as a leader in one of the fastest growing global industries alongside trailblazing G7 nations like Canada and Germany.
"Our country will play a crucial role in addressing the global demand for medical cannabis, placing our nation at the forefront of the effort to increase patient access to medical cannabis and its many benefits.
"It is wonderful to see Jamaican businesses such as Jacana drive research and innovation, create jobs across the island, and bring international investment that will fuel the growth and development of our economy."