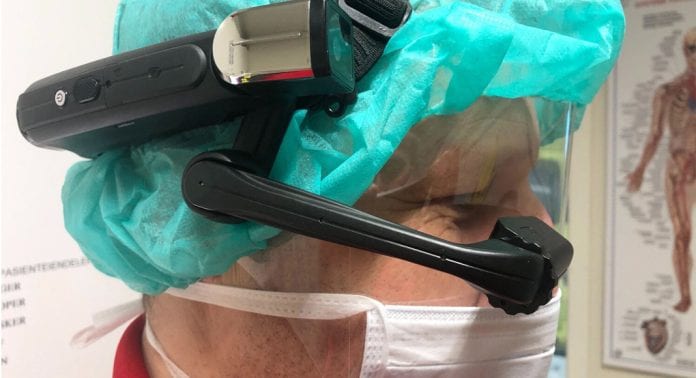 Introducing Jodapro, the Norwegian company that provides a secure video solution for pre-hospital services – bringing speedy medical diagnosis to those requiring urgent medical care.
Jodapro provides secure and stable video communication through the Norwegian Health Network. The device has been designed to provide video-assisted specialised expertise to health professionals in fields that are in close collaboration with the Health Service's Emergency Network Operations Organization (HDO). The goal is to enable healthcare professionals in the field to be able to provide fast medical diagnosis through the health tech device, as the video communication allows specialised expertise and decision support from specific medical professionals to help the healthcare professionals in the field perform their job effectively.
HDO is the operating centre for the health service's use of emergency notification solutions and has the expertise to operate critical systems in the health sector.
Quicker medical diagnosis through innovative health tech
With the coronavirus rapidly spreading across the world, many medical professionals have been presented with significant challenges by having doctors and specialists quarantined or departments shutting down. This has resulted in a growing need to utilise their expertise in other ways.
Jodapro has innovative software and hardware that can assist in mitigating the consequences of quarantining specialists. The HMT-1 from Realwear now comes as a separate health camera with technology that measures body temperature without being close to the patient. Moreover, the device allows the possibility of recording video and images, along with possible streaming to a team of experts, which has enabled Jodapro to increase capacity now by scaling the COVID 19 outbreak.
The Jodapro in a nutshell
Healthcare professionals in the field regularly need specialised expertise and decision support from others to not only perform their job efficiently, but also provide the most effective medical diagnosis and care to patients in need. However, usually such care typically does not arrive until a medical helicopter arrives, or an emergency vehicle with a doctor is on-site.
Using Jodapro's voice-controlled head camera, health professionals can achieve direct contact with the right physician in the right hospital. The doctor can see the same as the health professional can see live out in the field and can provide health care support and advice to make the right choices.
Learn more about Jodapro and their innovative health technology here: https://www.jodapro.no/en/home/