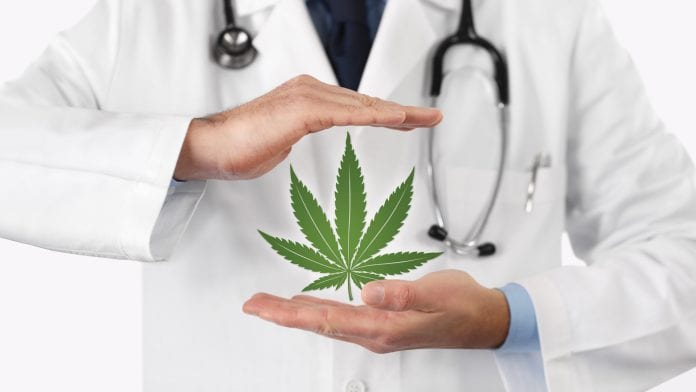 Don't you think health agencies and regulatory bodies could access better data if pharmaceutical grade cannabis medicines were standardised everywhere?
Kannabeira explain how their collaboration has enabled them to drive research further, with goal of standardising pharmaceutical grade cannabis.
The world Kannabeira
At Kannabeira we have been working for 12 years to bring innovation and science to the table. Now, after two years closely working with the Portuguese authorities, we have been awarded a licence from INFARMED [Portugal's national health agency] and are finally ready to produce GMP certified, standardised and pharmaceutical grade cannabis for researchers, governments, hospitals and patients all over the world.
Cannabis as a medicine is very complex and so standardisation is the only way forward. THC, CBG and CBD are the most studied or popular cannabinoids, however there are hundreds of other known and unknown substances in the plant which may have an effect. No two cannabis plants are the same. Cannabis does not have a fixed chemical composition, and this is unheard of with any other kind of pharmaceutical product.
A cannabis plant contains hundreds of different substances and each individual plant is different in terms of its composition. Even if the levels of cannabinoids are the same, the substances associated with them can produce a different effect from patient to patient.
In Portugal there are no medicinal cannabis varieties currently available. Utilising our Portuguese GMP facility which boasts a 10.000m2 state of the art greenhouse for the flowering stage, we will grow a minimum of 3 to 5 varieties with each variety having an unique, fully standardised genetic composition that is and remains the same each time, every batch, year in and year out – thanks to our unique production process. The result is that cannabinoid levels are always the same, but the other substances are also always present at the same ratio.
This reproducible chemical profile enables doctors to effectively monitor the dose and its effect on the symptoms in the same way they would with any other certified medication. Furthermore, it produces these varieties suitable for carrying out scientific medical research.
NHS professionals, health agencies and patients need standardisation
When prescribed any medicine you should always be advised on the drug and its dosage. Cannabis is exactly the same and it is important for patients that they can easily dose their intake and therefore not experience different effects every time. Doctors feel the same way and any common prescription drug contains a few, or one active substance so doctors can clearly identify their 'weapon' and target accordingly. The complexity of using cannabis however causes often causes doctors to hesitate to prescribe it.
It may take time for doctors to confidently prescribe cannabis medications, but standardisation of the chemical profile accompanied by good manufacturing practices (GMP), which guarantees quality and safety, certainly would provide them much more peace of mind when prescribing it.
Health agencies and regulatory bodies could access better data if cannabis medicines were standardised everywhere, and the development of clinical research utilising the exact same medicinal products is necessary to gather scientific data with which to clarify the many questions surrounding the plant and its medicinal or therapeutic properties.
Standardisation, the right plant always remains the same
Breeding programs, genetic stability studies, cloning, in vitro tissue recovery and many other steps are crucial for the standardisation of cannabis-based medicines. Essentially, the objective is to keep the same plant alive for as long as possible, recovering its tissues and rejuvenating it to be cloned many times, and ensure that every plant that will be grown, will remain genetically identical to the others. Our partnership with the Plant Biotechnology Center of Beira Interior (CBPBI) will provide us with the necessary tools to ensure this is constantly improving at our facility through scientific research and ongoing laboratory work.
Our dedicated team of researchers are bringing their extensive experience in plant science to collaborate with the researchers at CBPBI and begin to investigate a field that until now has not been developed.
Clinical research must commence now, and appropriate products are in huge demand.
Owing to cannabis prohibition, pharmaceutical grade cannabis has not been easy to access, and clinical research has been prohibited on many occasions. However, the latest advancements in regulatory terms are favourable for this research to now begin.
Regulatory bodies such as the FDA are working towards regulation of the medicinal cannabis industry to facilitate the research and development of cannabis-based medicines and there is already clear evidence that demonstrates how cannabis could be incorporated into today's most common medicines. Our partnerships with the Investigational Center for Health Sciences (CICS), and the incubation of our clinical research division at UBI MEDICAL (both pertaining to the University of Beira Interior (UBI)) once again provide us with the perfect environment to carry out clinical studies and scientific research in order to improve our medicines and processes.
Access to an animal unit and the University hospital facilities, alongside the academic support complement our drive to discover new applications of cannabis for medicinal purposes, allowing us to develop the best medicines for patients. Developing different formulations, new administration methods, scientific research to discover new applications of cannabinoid-based treatments and promoting confidence when using cannabis for medicinal purposes is something we are strongly focusing on.
Medicinal cannabis, key points to understand
There is no justification for barring a patients access to medicine, whether that is cannabis or any other pharmaceutical. Patients do need access to the most effective and least problematic treatments, which should be available in every pharmacy to relieve people from the consequences of adverse health conditions. Governments are obliged to consider the needs of its citizens and avoiding their responsibilities towards the regulation of cannabis for medicinal purposes will only leave more people behind. Worldwide legalisation inevitable and is simply a matter of time.
As cannabis becomes increasingly studied and many more patients can access this medicine, governments will begin to encourage further research and will more easily accept cannabinoid-based treatments into their health systems; a symbol of increasing acceptance.
Jose Maraver
CEO & Founder
Green Donation Lda
+34 689 681 514
josemaraver@kannabeira.com
This article will appear in Health Europa Quarterly Issue 11, which is available to read now.