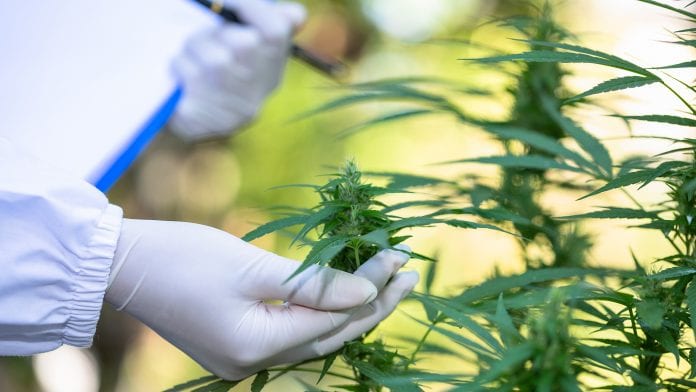 A new, online cannabis course has been launched by Khiron Life Sciences in conjunction with Latin American University – Tecnologico de Monterrey.
Cannabis company, Khiron Life Sciences, has announced that it has launched an online cannabis course with Latin America's third ranked university, Tecnologico de Monterrey.
The course aims to reach 1,500 physicians and healthcare practitioners to teach them about medical cannabis knowledge, application and potential therapeutic benefits of cannabinoid-based medicines in order to better meet patient needs.
The costs of the course will be covered by Khiron, and the programme launches the Company's Latin America medical cannabis education strategy.
Khiron's cannabis education mission
The Tecnologico de Monterrey medical cannabis programme begins with online based courses later this year and will introduce healthcare providers across Latin America to specific regulatory frameworks, clinical evidence and research, safety considerations, clinical cases and practical recommendations to best meet current patient needs.
Rodrigo Duran, Khiron VP Pharma, said: "In the new reality of Covid-19, the development of online continuing medical education programmes with highly scientific content is critical to fulfil current gaps and support needed in medical cannabis academic training among healthcare practitioners.
"Our doctor education strategy, and relationship with Tecnologico de Monterrey in Mexico, encourages our person-centred care, and contributes to our commitment to medical cannabis education and responsible prescription of cannabinoid therapy".
"As the leading university in Mexico we have a responsibility to bring the highest level of education to our physician population including different specialities of physicians. In the emerging field of medical cannabis, the partnership with Khiron Life Sciences means we can do this in an informed, science-based environment that will raise knowledge among Latin American healthcare professionals and prepare them to bring greater treatment options to patients," comments Gabriela Villarreal Levy MD, MPH, Associate Dean of Continuing Medical Education at Tecnologico de Monterrey.
Alvaro Torres, Khiron CEO and director, went on to say: "This partnership continues Khirons innovation model in reaching doctors and patients virtually, including our recently announced teleconsultation service which allows patients, including those in our ILANS and Zerenia clinics to access clinic services and doctors trained to prescribe medical cannabis".