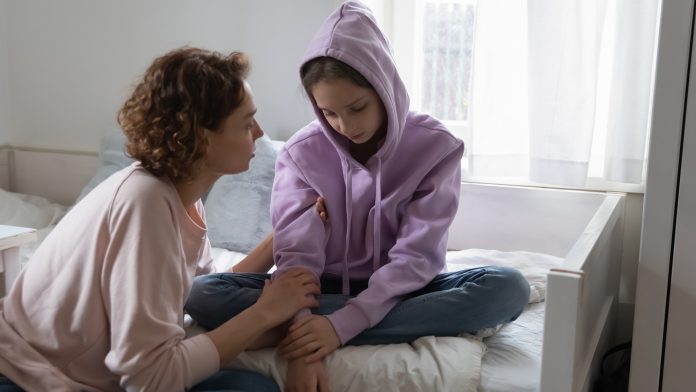 Anxiety in children was higher in those who were not involved in social activities during the pandemic than in those who were, according to research from the University of Gothenburg.
The study was based on a survey of 744 children aged six to 14 years old and their guardians. The data was collected from July to November 2020.  
The University of Gothenburg researchers worked alongside several co-authors from various higher education institutions and healthcare providers in Sweden. They also collaborated with a research team from the Botucatu Medical School in São Paolo, Brazil. 
Anxiety in Children was low during the pandemic
The researchers used two well-established surveys to measure anxiety in children. These were the Children's Anxiety Questionnaire (CAQ) and the Numerical Rating Scale (NRS). Results showed anxiety in children in Sweden was generally low, something the researchers attribute to schools staying open during the pandemic.  
However, children who completely or partly avoided social or group activities were found to have significantly higher levels of anxiety. This amounted to around half of the participating children. Intense anxiety was reported in 4.5% of the group that avoided social activities, compared to 0.5% in the group that did not.  
The researchers have also suggested levels of anxiety in children could be related to household income. Children with guardians whose income decreased during the pandemic were affected by anxiety to a greater extent than those whose income did not decrease.   
Intense anxiety was observed in 6.6% of the children whose household income decreased, compared to 1.9% of those in households whose income was unaffected. The results were classified according to the CAQ scores. 
Children often had anxiety over family members
Many of the children expressed fear of how COVID-19 may affect them and their families. Many children also expressed anxiety over the seriousness of the disease, the length of time the pandemic would last and not seeing elderly or frail family members.  
"This shows that we need to have child-friendly information with pictures for the younger kids so that they understand and don't get frightened unnecessarily," said Margaretha Jenholt Nolbris, senior lecturer in care sciences at Sahlgrenska Academy, University of Gothenburg, and first author of the study.  
"The majority of the kids in our Swedish sample perceived low levels of anxiety, which is in contrast to many other studies — not least in Brazil. For the children, social contacts were important, and so was maintaining physical and outdoor activities, in protecting their mental health," said Jenholt Nolbris.
"Worldwide, Sweden was one of the few countries where schools and preschools were kept open throughout the period in which the infection was considered dangerous to society. Instead of complete lockdowns, recommendations on social distancing and good hand hygiene were applied, and the outcome was a relatively open society," she concluded. 
Recommended Related Articles