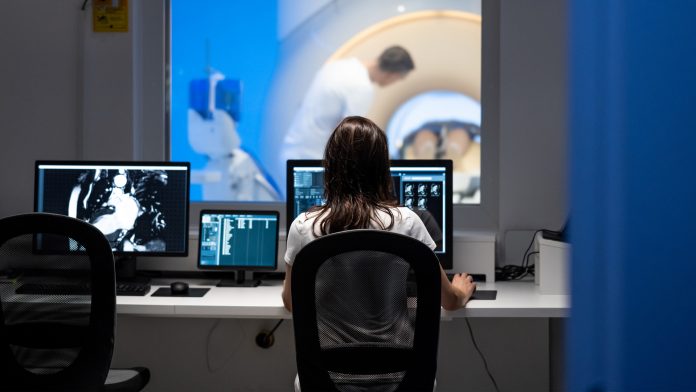 The University of Nottingham has been awarded £29.1 million to develop the UK's most powerful MRI scanner as a national facility.
The investment will help the UK lead the world in ultra-high-field imaging, elevating previous understandings of the brain and diseases. The funding will support the implementation of the most powerful Magnetic Resonance Imaging (MRI) scanner, offering revolutionary healthcare possibilities.
The funding award was provided by UK Research and Innovation, as part of the three-year funding injection into the UK's research and innovation infrastructure.
11.7T Tesla MRI scanner
11.7T Tesla MRI scanner will be established as a national facility in the Sir Peter Mansfield Imaging Centre at the University of Nottingham. The scanner will support the UK's goal to maintain its status as a world leader in brain imaging and spectroscopy.
The new MRI scanner will impact future understandings of neurodegenerative diseases and neurodevelopmental disorders.
The ultra-high-field MRI scanner offers a range of groundbreaking benefits:
Improved sensitivity enabling higher spatial resolution imaging,
Faster imaging,
Greater sensitivity to physiological changes,
A step-change in magnetic resonance spectroscopy (MRS) capabilities.
The insights into brain structure and function will benefit researchers in basic and clinical neuroscience whilst addressing previously inaccessible measures such as metabolism and organ function.
Planned to be implemented in 2025
The MRI scanner is planned to be implemented in 2015 and will provide the following services:
Allow functional MRI measurements to probe the organisation of the brain in spatial detail,
Identify changes in brain architecture and microstructure in neurodegenerative diseases and open opportunities for gene-brain interactions in neurodevelopmental disorders,
Allow measurements of brain metabolism and bioenergetics at volumes that are ten times smaller than what is possible at 3T,
Support the development of new MRI scanner technology and imaging processing methods.
"This is thrilling news. The University is renewing its research strategy in 2022 for the next five years and a key aim is to align our exceptional research to strategic and global challenges. Receiving this landmark award from UKRI underlines our commitment to address the big challenges faced by society and this will allow our researchers to further establish the UK as a world leader in ultra-high magnetic field MRI. It is a tremendous accolade and is a testament to many years of dedication by Professor Bowtell, Professor Penny Gowland and Professor Dorothee Auer and their colleagues at the Sir Peter Mansfield Imaging," commented Professor Dame Jessica Corner, Pro-Vice-Chancellor for Research and Knowledge Exchange.
Recommended Related Articles