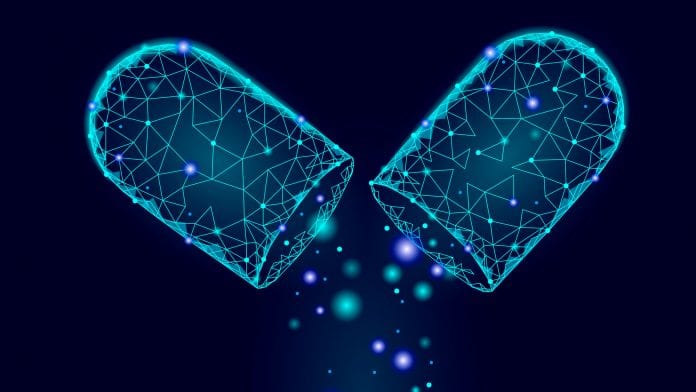 Responsible for 80% of primary malignant liver tumours in adults, hepatocellular carcinoma is a common form of liver cancer – but did you know Tetra-Bio Pharma are working on a treatment?
Tetra Bio-Pharma Inc., a leader in cannabinoid-derived products, drug discovery and development, have announced that they will be requesting a meeting with the US Food and Drug Administration (FDA) to discuss the drug development program for its Orphan Drug candidate Hepatocellular Carcinoma Drug (HCC011), inhaled delta-9-tetrahydrocannabinol (THC), in the treatment of hepatocellular carcinoma.
What do you know about hepatocellular carcinoma?
Hepatocellular carcinoma (HCC), also known as primary liver cancer, is the most common form of liver cancer and is responsible for 80% of the primary malignant liver tumours in adults.
In addition to quality of life benefits to cancer patients, based on preclinical research, Tetra's HCC011 should also have antitumour effects. The Phase 2 study of HCC011 will target patients with disease progression on Sorafenib, have measurable disease, and Child-Pugh Class A liver impairment.
Let's hear about Tetra's update on the hepatocellular carcinoma drug
The Phase 2 trial will consist of a single arm. Patients will receive the HCC011 by inhalation three times daily, in combination with Sorafenib, until there is disease progression or unacceptable toxicity. The study design is similar to the ones used by recent drugs seeking accelerated approval. The disease control rate will be assessed based on the Response Evaluation Criteria in Solid Tumours (RECIST); the overall survival and time to progression will be closely monitored over time.
Patients will also beneficiate of the anti-emetic effect of HCC011, which will play a role in improving their quality of life.
The granted Orphan Drug Designation
The company intends to file an NDA for HCC011 via the 505(b)(2) pathway. The FDA has three approval pathways by which drugs may gain approval and the 505(b)(2) new drug application (NDA) is one of the three ways created by the Hatch-Waxman Amendments of 1984, with 505(b)(2) referring to a specific section of the US Federal Food, Drug, and Cosmetic Act.
The provisions of a 505(b)(2) provide manufacturers who have certain types of drugs with an opportunity to acquire FDA approval without performing all the work that's required with a standard 505(b)(1) NDA.
Additionally, 505(b)(2) pathway allows for the ability to pursue additional designations such as fast track and accelerated approval to complement its already granted Orphan Drug Designation for HCC011 in HCC. Orphan drug designation provides certain benefits and incentives, such as seven-year marketing exclusivity, protocol assistance from the FDA, tax credits of 50% of the clinical drug testing cost awarded upon approval, and a waiver of the prescription drug user fee. The company fully intends to seek out additional designations where appropriate.
"Excited to bring HCC011 to clinical trials"
The HCC011 orphan drug candidate benefits from Tetra's significant clinical data on the pharmacokinetics, safety and pharmacodynamics of inhaled cannabinoids. The company will also benefit from its previous investment in its GMP compliant manufacturing facility for these inhaled new drugs that holds an active Drug Establishment License (DEL) from Health Canada.
"We are very excited to bring HCC011 to clinical trials to help patients suffering from hepatocellular carcinoma and believe the 505(b)(2) pathway is the right approach for us, as we will be able to leverage our data and the data of others," said Dr Guy Chamberland, CEO and Chief Regulatory Officer of Tetra Bio-Pharma.
"This regulatory strategy combined with the Orphan status will provide major cost savings to shareholders. Post our meeting with FDA, we hope to gain clarity on our filing and marketing requirements, including input from the Agency on the design of our planned Phase 2 trial for HCC011 in HCC.
"We plan to provide an update once we have concurrence with the FDA."
Want to learn more about Tetra Bio-Pharma?
Tetra Bio-Pharma (TSX-V:TBP) (OTCQB:TBPMF) is a biopharmaceutical leader in cannabinoid-based drug discovery and development with a Health Canada approved, and FDA reviewed, clinical program aimed at bringing novel prescription drugs and treatments to patients and their healthcare providers.
The company has several subsidiaries engaged in the development of an advanced and growing pipeline of bio pharmaceuticals, natural health and veterinary products containing cannabis and other medicinal plant-based elements. With patients at the core of what we do, Tetra Bio-Pharma is focused on providing rigorous scientific validation and safety data required for inclusion into the existing bio pharma industry by regulators, physicians and insurance companies.
Recommended Related Articles