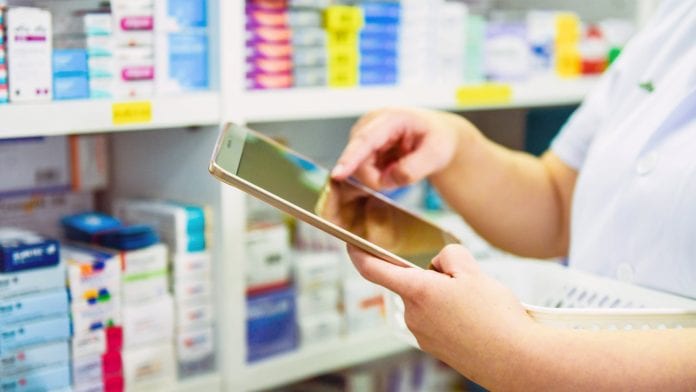 Marc Stegeman of ProPharma Group outlines the factors business owners need to consider when moving into the growing European market.
The continent of Europe consists of 44 countries, so how do you navigate the regulatory differences across each region? More specifically, how do you navigate the different regulatory landscapes if you want to export your cannabis product to Europe for clinical trials or commercial purposes? Another thing to consider is withdrawal of cannabis products from the market. This has been a topic which generated a lot of publicity and this is something you would want to prevent, if you can. Therefore, we want to share some tips on how to safely launch your medical cannabis products in Europe to ensure you stay on the market.
Access to the European market
Should you decide to enter the European market, there are a number of topics you need to be aware of. The first decision is to define the product(s) you would like to sell in the EU. This may be dried buds containing variable amounts of THC and CBD, extracts, or even purified cannabinoids.
The second decision is how to distribute the products; this can be either done through an existing company which already has established contacts in EU Member States such as Germany, or by establishing a self-owned distribution centre. In any case, it is necessary to establish a company in Europe. In most EU countries, the application should be done with the national authority – the notable exception being Germany, which has both a federal system and different local authorities. In this federal system, the location of the company offices defines the authority responsible for the processing of applications.
It should be considered that the local interpretation of the legal situation for medical cannabis may differ among the various federal states. When expanding from one country to another, Germany is often the first stop for most companies. In any case, you need to comply with EU requirements on, for example, Good Manufacturing Practice (GMP) and Good Distribution Practice (GDP); as well as local requirements or local interpretations of EU requirements. For example, the Netherlands may be seen as an easy access country due to its liberal stance towards cannabis; however, medical cannabis is heavily regulated by a monopoly of the Dutch government.
Setting up a Quality Management System
A pharmaceutical company requires committed roles, all of which are described in an internal Quality Management System (QMS). The QMS provides clarity by defining roles, responsibilities, and processes, thereby ensuring that your product is manufactured, imported, released, and distributed according to the underlying principles of Good Manufacturing Practice requirements as outlined in the GMP guide of Eudralex, volume 4. It is essential to understand that the final responsibility for the quality of the product lies with the managing director of the company.
If more companies are involved in the supply chain, its setup is crucial for launch readiness and interactions among the various parties in the supply chain. There are several service providers that you may want or need to involve in your business. The roles and responsibilities of the various service providers have to be agreed upon and described in the QMS. Quality Agreements should be in place between the various service providers, to clearly define their interactions. Once completed, the QMS needs to be communicated to the authorities and a manufacturing licence needs to be applied for.
For example, you may involve a manufacturer for cannabis flowers or extracts, a final packager for your product, a storage company for your product, a test lab for performing testing, and a wholesaler for distributing the product on your behalf. Once the business has been set up and quality agreements with all the third parties are in place, consider that the most detailed conditions are required for the manufacturer.
It is important to keep in mind that the location of the manufacturer will impact your local regulatory activities. In case the manufacturer is located outside the EU, your company has the role of an importer into Europe and needs to hold a Manufacturing and Importation Licence (MIA). In case the manufacturer is located in the EU, you need this MIA as well; however, specific requirements may differ based upon your role in the supply chain.
One specific requirement of EU GMP is retesting of the product upon entering EU. Some countries are exempt from this requirement under Mutual Recognition Agreements (MRAs) – be aware, though, that even under an MRA, different rules may apply for medical cannabis. Israel, for example, has an MRA with the EU, but inspections of medical cannabis products by the Israeli Ministry of Health have only recently been recognised as equivalent to EU Health Authorities' inspections. Make sure that you go through this process right the first time, otherwise significant delays may be expected.
Finally, your product cannot be sold in any European market unless a Qualified Person (QP) has released the product based on specifications and testing results. This person needs to be based in the EU and can either be employed by a company or be hired by the company.
Case study: access to Germany
So how does it work in practice? Below are the current requirements for marketing a cannabis product in Germany. Five different licences are required, all of which need to be backed up by documents and physical presence of a distribution centre. In general, authorities will inspect both the facility and documentation system before approval can be granted.
The narcotic licence is required for every party handling the product if you are distributing and marketing medical cannabis with a THC content above 0.2%, according to Section 3 of Germany's Narcotics Act (BtMG);
Pharmaceutical company registration is required if your marketing plans foresee including your company's name on the product label. From a liability point of view, this means that the company is responsible for placing the product on the European market and has to be registered as a pharmaceutical company in accordance with Section 67 of the Medical Products Act;
An import licence is required under Section 72 of the Medical Products Act in case you import medical cannabis from countries outside the EU;
Wholesaler distribution authorisation may become relevant for companies bringing medical cannabis to the European market under Section 52 of the Medical Products Act; and
An irradiation licence may be needed in some cases. One issue which has recently been covered is the need for safety requirements after irradiation of products: cannabis flowers originating from Canada or the Netherlands are routinely irradiated in order to reduce the microbiological burden of the flowers. German law generally forbids the distribution of irradiated products; however, exceptions to this regulation have been granted. The provision of such exceptions is regulated by the Irradiation Decree (AMRadV), which outlines the specifications with which a medicinal product must comply. Failure to comply with regulation may result in discontinuation of the distribution and marketing of a product, but this situation can be avoided.
Looking at irradiation
Why is irradiation required in the first place? First of all, it is important to bear in mind that the cultivation of plants is by definition a non-sterile process. Basic regulatory principles require high and consistent quality of a product; in the case of medical cannabis this refers, among other aspects, to a low level of microbiological contamination. This is published in the general texts of the European Pharmacopoeia for herbal medicines (PhEur 5.1.8 and 5.1.4). Herbal medicines such as dried cannabis flowers and extracts must comply with official limits for microbiological contamination in oral or inhalation formulations. To assure that the therapeutic activity is not affected, limits or absence for different microorganisms have to be met, for example for aerobic bacteria, yeast, mould, or particular strains of E. coli and salmonella.
In some cases, the manufacturing process can lead to a high level of bioburden; thus an additional method for decontamination such as gamma irradiation is used to limit microbiological contamination (PhEur 5.1.1). If this is the method of choice for your products, you will need to illustrate as part of your AmRadV submission that irradiation is the appropriate method for the reduction of such bioburden.
In the course of submission for a licence, the required documentation may be elaborate and may range from the manufacturing process and its validation to equipment, to risk evaluation, to stability data of the irradiated product, all of which results in the compilation of an entire dossier.
Close
As demonstrated above, marketing a product in Europe is a complex and time-consuming process. This article provides at least some basic knowledge on how to navigate the regulatory and quality requirements. Once you have had a chance to take a closer look at the abovementioned topics, you will be able to navigate through the main challenges confronting you when distributing and marketing medical cannabis in the European market.
About ProPharma Group
ProPharma Group's thorough understanding of local laws and extensive experience with local licensing agencies eliminates unnecessary time and effort. Whether you need help establishing the right infrastructure or full service support, our team of compliance experts can provide custom solutions to help you export your pharmaceutical or biotech product to Europe.
Accessing new markets for exporting pharmaceutical and biotech (cannabis) products and conducting clinical trials in Europe is complex and may be a challenge. There are many complexities which can impede your efficiency to market and the attainment of your commercial goals, such as:
Navigating both specific country and general European regulations;
Creating tailored market access strategies per country;
Establishing a legal entity with a QP in the region; and
Passing inspections to secure your own Manufacturing and Importation Authorisation (MIA) licence.
Partnering with the leading industry compliance expert will help unravel these complexities to improve business efficiency, shorten timelines, and reduce overall costs. This will allow you to further focus on clinical studies and product development to support patient access and safety. No matter where your product is in its life cycle, we will work with you to maximise clinical and commercial value as well as accelerate and maintain market access.
Marc Stegeman
ProPharma Group
+31 (0) 6 46708410
Marc.Stegeman@propharmagroup.com
This article is for issue 4 of Medical Cannabis Network. Click here to get your free subscription today.