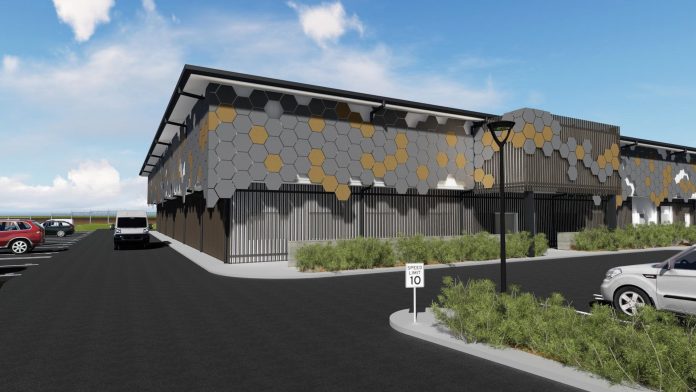 In the world of medical cannabis research, Leafcann showcase their impressive record and intention to extend their services into the European market.
LeafCann is an Australian Office of Drug Control licenced, vertically integrated biotech company specialising in the production of high quality, pharmaceutical grade cannabis ingredients and medicines. Through its subsidiary, Alchemy Bioservices, the world's first Registered Training Organisation (RTO) dedicated to the training, professionalisation and management of the emerging Medicinal Cannabis workforce – could this take medical cannabis research to the next level?
The LeafCann Group was borne out of a desire to provide patients with a safe, natural alternative for difficult to treat conditions, where there is currently no existing, safe and effective pharmaceutical treatment. CEO and co-founder, Elisabetta Faenza says, "After several years of company development, I am delighted that Leafcann can now begin in earnest to execute our business plan towards delivering medicinal cannabis products to the many patients whose conditions are not treated effectively by existing pharmaceuticals, and whose quality of life could be substantially improved.
"The LeafCann team's vision is to deliver a world class outcome for the medical market by leading the sector in the development of person-centred precision medicines under Good Manufacturing Practice (GMP) production. We look forward to continued engagement with regulators and licenced industry partners to provide effective, validated medicines to those that need it most."
The LeafCann mission is to advance the reintroduction of plant-based extracts in medicine and nutrition through conducting and supporting product and industry medical cannabis research and development, clinical trials, commercial production and GMP manufacturing. Leafcann Group Chief Scientist, Dr Jaroslav Boublik added, "Our team is focused on delivering the highest quality product, focusing on high-tech indoor facilities. This enables us to control all elements, resulting in a pharmaceutical grade product, and ensuring a consistent patient experience, which supported by research and development, will drive clinical acceptance."
"LeafCann's focus on GMP production and manufacture is key to ensure LeafCann will become the market leader in the Asia Pacific region. The recent granting of our manufacturing licence is a major milestone for LeafCann and enables the company to confidently move forward with the construction of a world-class indoor facility based in South Australia, creating hundreds of high value jobs in this emerging sector. With the support of our Investors and the South Australian Government, LeafCann is making a substantial investment to build its first specialised, indoor facility – LeafCann Innovate – in Adelaide, ensuring it is able to deliver products that meet or exceed the standards required by the Therapeutic Goods Administration and its Asian and European counterparts," said LeafCann Group Chairman, Mr Ilario Faenza.
LeafCann is building a robust and agile medicinal cannabis supply chain, forging export agreements and working towards ensuring patients have access to precision cannabis medicines made from the highest quality ingredients at affordable prices.
The LeafCann Group
LeafCann Group is an Australian based medicinal cannabis company, with three core subsidiary arms relevant to licencing in Australia; LeafCann Cultivation, LeafCann Manufacturing and LeafCann Research & Advisory, with a fourth subsidiary – Alchemy BioServices created to supply support services specifically in the area of workforce training and management worldwide. Each entity plays a key role in the vertical integration of LeafCann Group.
With an emphasis on aiding the re-introduction and education of the cannabis plant in medicine, health and sustainability, the LeafCann Group's vision is to support evidence-based medical cannabis research, cultivation and manufacturing for the Australasian medicinal cannabis sector and for export into the Asia-Pacific. With the addition of LeafCann UK, LeafCann extends its reach to the Northern Hemisphere and what is predicted to be the world's largest medicinal cannabis market – Europe.
Leveraging strong strategic partnerships, access to land, equipment, industry intellectual property and a highly skilled and diverse leadership team, LeafCann is well positioned to operate in Europe and across the world. LeafCann has 100% ownership of its core facility, LeafCann Innovate, located in Adelaide, Australia. Upon completion of the new building upgrade, the facility will be the first vertically integrated, single-site cannabis operation in Australasia, with an initial 4,160 sq m (~44,778 sq ft) of facility on 1.1 hectares of land.
"Our Adelaide facility will be unique in the world and will provide opportunities for innovation and evidence based standardisation of propagation, growing, curing and manufacturing medicinal cannabis under GMP conditions" says Ms Faenza.
Additionally, LeafCann is well advanced in its discussions in the UK to build and operate its gateway facility. This facility will be driven by the same commitment to quality and GMP products suitable for prescription for a range of difficult to treat conditions and for export to Europe. LeafCann is currently preparing to submit licences for its proposed vertically-integrated facilities in the UK and working with the National Institute of Health Research to develop pathways to extend its Dementia trial into the UK.
The LeafCann management team
The LeafCann Group's management team is highly skilled, sharing complementary areas of expertise. With business capabilities drawn from multiple industries, the management team brings decades of experience developing and commercialising health care products. Specific medicinal cannabis industry knowledge combined with financial and business management has equipped the team to start, build, operate and grow the business, delivering strong value to stakeholders.
Ilario Faenza – Co-founder and Chairman
Mr Faenza has had an extensive career building and managing companies since 1988. Commencing his career as an IT engineer and progressing through to CEO, consultant and numerous advisory roles. Today he specialises in mergers and acquisitions with a focus on the cannabis sector. His global experience is sought after by boards in Australia and abroad. Faenza is passionate about the development of strategic partnerships to spearhead innovation and facilitate succession planning.
Elisabetta Faenza, Master International Relations – Co-founder and CEO
As Co-Founder of LeafCann Group, Ms Faenza has driven the organisation's strategic positioning as an industry leader and was instrumental in organising the first medicinal cannabis symposium in Australia.
With her core team Faenza has expertly laid the groundwork for product development, acquiring critical extraction infrastructure, and developing intellectual property, licensing and certification pathways. Faenza has extensive experience as a strategic planner and relationship manager for transnationals and NGOs in the health and environmental agriculture sectors.
Her experience in project planning, strategic partnerships and fundraising has allowed her to identify key strategic partners and negotiate joint venture agreements both nationally and internationally.
Dr Jaroslav Boublik, PhD – Co-founder and Chief Scientist, CEO LeafCann Research & Advisory
Dr Boublik is a prolific researcher with over 30 peer reviewed articles in scientific journals. His research has earned him over 40 invitations to present his findings and consult to the nutrition R&D sector and he is considered a research leader within the Australian medicinal cannabis sector.
Boublik has received four patents for his inventions to date and is or has been a board member of companies in nutritional medicine, complementary medical research and development and water-related technologies. As an experienced auditor with strong knowledge in nutritional and herbal product listing, compliance and governance, Boublik is well positioned to tackle licensing, product development and core research.
Trevor Harris, Bachelor of Commerce – Chief Financial Officer
Mr Harris is a qualified accountant with 25 years financial experience in a wide variety of industry sectors. The last 8 years at CFO level within companies with market capitalisation up to $500m (~€310m).
As well as being a qualified accountant, he holds a postgraduate qualification in commercial law and is a Chartered Company Secretary. Harris has filled multi-disciplinary roles with listed companies such as Alcyone Resources Ltd, Shield Mining Ltd, Sphere Minerals Limited, and most recently Atlas Pearls.
Michelle Johnson, Bachelor Applied Science – General Manager Operations
Ms Johnson is a scientist with 20 years of technical and management experience in the manufacture of therapeutic goods under GMP conditions. The specialist areas in which she has honed her skills include blood products, aseptic compounding of intravenous pharmaceuticals (oncology, antibiotics, parenteral nutrition and analgesics) as well as large scale manufacturing of solid oral dose formulations for both local and international markets.
Johnson has a passion for start-up business, developing efficient and robust quality and production processes as well as building high functioning, motivated teams.
Michael Hofmann – Executive Manager Cultivation
Mr Hofmann is an acknowledged international leader in cultivation design, operations and compliance and overseas both internal cultivation and accelerate cultivation partners. Hofmann was a founding executive of ABCANN, and a cultivation and compliance expert in Canadian medical cannabis products.
A respected figure in the global medicinal cannabis industry, Hofmann has over a decade of experience in the regulated medicinal cannabis industry with several successful Marihuana for Medical Purposes Regulations (MMPR) licence applications.
Dr Elise Sullivan, PhD – CEO, Alchemy BioServices
Dr Sullivan has a strong history in government policy and legislative change, healthcare and education. Combining her clinical and public policy backgrounds, her doctoral research resulted in legislative change, authorising registered nurses to supply medicines in emergency care.
Sullivan is passionate about developing a highly skilled and empowered workforce, both in the healthcare and cannabis industries and is determined to bring together the best of healthcare and tech industries to create a compassionate cannabis sector driven by purpose and evidence. Sullivan has established the first Australian RTO – Alchemy BioServices – dedicated to the cannabis industry. Her team design and deliver vocational qualifications to prepare a professional cannabis workforce.
Zvi Brooks – Executive Manager Strategic Partnerships
Mr Brooks is a proven entrepreneurial leader with a track record of delivering business growth through strong customer and commercial relationships, with over 15 years' experience across private equity (capital raising), corporate advisory and technology marketing and sales. In addition, experience in establishing new business ventures in conjunction with corporate and government partners – with focus on international markets and both outbound and inbound business development.
Adam Siegel, Bachelor of Commerce – Executive Manager Accelerate
Mr Siegel manages the accelerate contract grower program including vetting, liaison and documentation, providing management coaching and guidance.
He is a certified gazelles international coach and trusted advisor / active investment and advisory for willing CEOs and leadership teams who want to successfully scale their business towards an exit outcome.
Siegel combines a proven, simple, practical methodology for successfully scaling businesses with 20 plus years of corporate executive leadership experiences across a diverse set of sectors.
Tammy Broad – Executive Manager Projects
Ms Broad coordinates the day to day operations of the LeafCann executive team, including travel, events, major projects, vendor assurance, recruitment & vetting. She has 15 years-experience in project management, procurement and recruitment, previously focused on the telecommunications industry.
Paul Dinsmore, MBA – Senior Manager Engagement, Alchemy BioServices
Mr Dinsmore manages engagement across multiple platforms and media, including training module production, events, sales and marketing. He is an accomplished technology executive having launched enterprise software businesses across healthcare, telecom, banking & finance, and government sectors. Dinsmore ran global digital businesses for companies like Publicis Healthcare, Sony Pictures, VEVO, and ProSieben (Germany).
He also ran global operations and has experience building businesses in all the legal medical cannabis markets. Dinsmore has advised several cannabis tech businesses and assisted in M&A and the funding process for companies focused on supply chain, CBD-based wellness products and digital applications for cannabis patients and healthcare professionals. Coming from a medical family, Paul is passionate about the advancement of cannabis-based treatments for major health conditions.
Mitch Ratajkoski, Master Public Policy – Senior Manager Policy, Alchemy BioServices
Ratajkoski prepares all written communication, publications and executive briefings, including white-papers and media responses. Having worked in health, social and biosecurity policy for over 10 years, he brings a wealth of experience in public policy.
He knows how to navigate the machinery of government and regulation and his drive to help those who cannot help themselves lead him to work for the federal government, a professional health membership body and a health promotion charity.
His work in the medicinal cannabis industry now draws from his unique combination of health, industry development and natural resources policy. His achievements include his work on the 'No Postcode Untouched' report which raised awareness of stroke in Australia and changed funding for stroke care across Australian states.
LeafCann Research & Development
The LeafCann group is directing a considerable amount of investment towards research and development in Australia and the UK. LeafCann is currently in the pre-clinical phase for the first Australian clinical trial looking at the potential of medicinal cannabis in treating the behavioral and psychological symptoms of dementia (BPSD). Approximately 447,000 Australians live with dementia.
LeafCann is also in talks with the UK National Institute for Health Research to discuss site selection and feasibility of a multicentre clinical trial in Australia and the UK.
More clinical trials are planned in the future. Conditions that are being considered are:
Crohn's Disease;
Parkinson's Disease;
Side effects of Menopause;
Tourette's Syndrome;
Fibromyalgia; and
Other orphan conditions.
Maintaining high standards in the industry
Having negotiated the extensive medicinal cannabis licence application process in Australia to receive its manufacturing licence, LeafCann is on track to become an end to end GMP producer of high quality medicine. Controlled indoor environments using Conviron chambers ensure optimised growing and drying conditions that can be replicated worldwide at every facility, regardless of the location.
All LeafCann products will be produced in facilities following strict adherence to GMP standards and thereby maintaining pharmaceutical grade control at all stages of production.
Combined, LeafCann's facilities will include state of the art, indoor GMP climate controlled grow rooms, cloning labs, propagation, drying, manufacturing, warehousing, vaults and offices.
The LeafCann Group will support agricultural development by investing in GMP infrastructure, and developing industry, jobs and research opportunities in all operational jurisdictions. Key values of all LeafCann projects will be the development of sustainable, indoor cultivation methodologies and high-quality medical grade cannabis end products.
The Group has opened collaboration internationally to help oversee and advance LeafCann research initiatives into indoor cultivation process validation, industry specific processes (genetics, extraction) and development of end products. All plants will be cultivated in an indoor eco-system with great attention to detail, using state of the art horticultural methodologies to ensure high quality, consistent, premium natural products.
Methodology and Commercial Viability
To maximise the utilisation of LeafCann's cultivation vegetative and flowering chambers, the company will aim to utilise rolling bench systems, combined with controlled environment systems, including but not limited to broad spectrum artificial lighting, HVAC, CO2 management systems and state of the art nutrition irrigation systems. LeafCann's GMP manufacturing will use supercritical CO2 (SCCO2) extraction processes to produce cannabis whole plant extracts, isolates, active pharmaceutical ingredients (APIs), and a limited range of finished products.
Person-centred precision medicine
LeafCann's point of difference is its focus on person centred precision medicine. By matching and optimising expression of key combinations of desired molecules in each cultivar to specific disease targets, LeafCann uses a gene-to-gene approach to ensure every patient receives the right formulation, in the right concentration, delivered in the best dose-form for their needs. The methodology is designed to minimise any potential adverse reactions and optimise affordability.
Training the industry
LeafCann has taken the initiative to create a specialised medicinal cannabis RTO, which is helping to facilitate education and certification for the industry, with a two pronged focus to upskill the global workforce and ensure professional medical staff such as doctors and nurses understand why, how and when to utilise medicinal cannabis as part of the treatment regime for patients. Establishing reliability and quality standards and embedding them into workforce training is as crucial as practitioner education to gain acceptance by the existing medical community. Both are critical to the success of medicinal cannabis in Australia and worldwide.
Growing LeafCann
The LeafCann team has spent the past years travelling the globe to identify and secure the best partners to ensure LeafCann can deliver on its core promise to be the highest quality provider of medicinal cannabis products in the world. These partners range from local, to national and global, from small specialised providers to one of the largest Cannabis companies in the world.
The key for LeafCann is to select the right partner and to support that partner for mutual benefit and ultimately for the benefit of patients. LeafCann currently has agreements with stakeholders in Australia, the UK, North America, Israel and Europe, and is engaging in research projects across 4 continents.
Leading the way in medical cannabis research
LeafCann and its subsidiaries have been positioned as Australia's leading medicinal cannabis think tank, providing industry and clinical research, commercial cultivation and manufacturing, patient and practitioner education and providing appropriately licensed organisations with high quality medicinal cannabis, wholesale ingredients and finished products. With strong strategic partnerships, a diverse team, access to funding and an established methodology, LeafCann is well positioned for operational success.
As the organiser and driving force behind the first Medicinal Cannabis symposium in Australia, LeafCann has quickly become the organisation of choice for media comment and questions from regulators. Supported by an experienced and capable team, LeafCann is looking forward to being instrumental in working with the industry and governments internationally to ensure the future of medicinal cannabis reaches its full potential.
Elisabetta Faenza
CEO
Leafcann Group Pty Ltd
+61 414 447 275
ef@leafcann.com
https://www.leafcann.com.au/
Please note, this article will appear in issue 10 of Health Europa Quarterly, which will be available to read in July 2019.
Recommended Related Articles