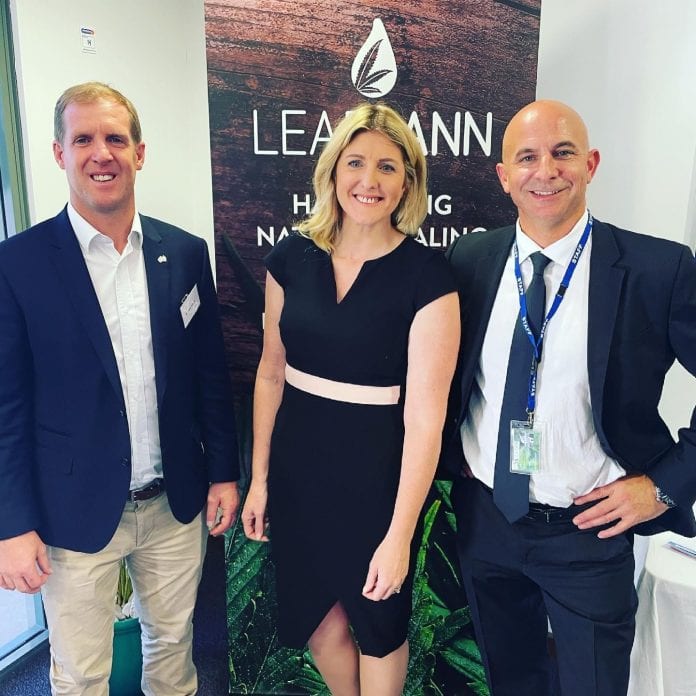 Botanical extracts specialist LeafCann® Group has officially opened a new warehouse in South Australia as part of its ongoing expansion within the medical cannabis sector.
South Australia's Minister for Trade and Investment the Hon Stephen Patterson MP presided over the opening, which represents a key milestone for both LeafCann and the local economy. The warehouse, which forms the first phase in LeafCann's domestic endeavours, will have three distinct functions:
Acting as a distribution hub for imported, organically certified medical cannabis products – LeafCann imports goods from the EU GMP-certified Canadian firm The Green Organic Dutchman;
Housing precision medical cannabis products designed for use in personalised treatment and care; and
Acting as a distribution hub for the Cephyra® range of Activated Oils™.
An economic boost for South Australia
"The State Government recognises the substantial contribution medicinal cannabis could make towards our state's economy," Patterson commented. "Our Growth State Health and Medical Industries Sector Plan includes not only the opportunity for the cultivation of medicinal cannabis, but also the manufacture of medicinal cannabis products. South Australia has the opportunity to leverage its world class clinical trial ecosystem to support research to contribute to the evidence base for medical use of cannabis. LeafCann will be an active contributor to this research."
LeafCann intends to begin importing The Green Organic Dutchman medical cannabis products within the next few months, to be followed shortly afterwards by its precision range. The Cephyra Activated Oils range of products, all of which are produced in Australia using Australian ingredients, are expected to be ready for sale within the first half of 2021.
"Our team has worked hard to achieve this significant milestone despite the global pandemic," said LeafCann CEO Elisabetta Faenza. "LeafCann is looking forward to helping Australians source affordable, organically produced medicinal cannabis, plant-based medicines and functional foods. I anticipate the warehouse to be a hive of activity for years to come, and hopefully it will be the first stage in a much larger development."
Recommended Related Articles