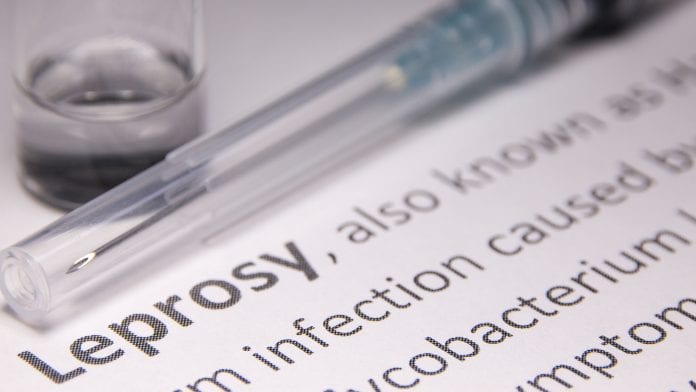 In light of World Leprosy Day, Geoff Prescott, the chief executive of international charity Lepra, talks us through the world of leprosy.
Geoff Prescott reflects on the way in which the 'elimination of leprosy as a public health problem' has hampered efforts to truly beat the disease.
When the World Health Organization (WHO) announced the 'elimination of leprosy as a public health problem' on a global level in 2000 and for India and Brazil in 2005, this was based on a prevalence rate of one case person per 10,000 people. The selection of this number was arbitrary and not supported by mathematical modelling of leprosy data, nor was the expression 'as a public health problem' defined. This target has created a number of problems.
Is leprosy still a public health problem?
Firstly, the positive effect of the target was to galvanise resources and attention. In the late nineties many countries in the world actively sought cases in the community and health professionals and systems were galvanised around leprosy. Even so, the example of India, a country with over 60% of all global cases, is instructive. In 2003, with achievement of the target in India looking unlikely, they moved to 'voluntary reporting, stopped active case-finding and screening contacts. Detection rates fell 75%.'1
The target was therefore reached in 2005. Yet five years later, an official unpublished Indian government sample survey of 15 million people found a prevalence of 2.57 per 10,000, with the numbers being very much higher in some areas.
The WHO's declaration of 'elimination' allowed efforts to control leprosy to become neglected, under-funded and, frankly, closed. Leprosy as an 'officially eliminated disease', no matter how nonsensical the definition of 'elimination' was, created the impression amongst those in positions of power and the public that leprosy had been eliminated, eradicated or become so marginal that it essentially no longer existed. This was far from the truth.
Given that after initial infection leprosy can take up to 20 years to manifest itself, it is therefore no surprise that prevalence remains stubbornly high. Over the last decade this has ranged from 210,000 to 249,000 officially reported cases.2
These official figures are met with a lot of scepticism in the NGO community, as migrants are often not recorded and nor are those treated privately, which is thought to be a significant number, especially in the 'top two' countries of India and Brazil.
This matters. Leprosy is not very infectious and indeed about 95% of people appear to be immune, but leprosy can result in disability and blindness as peripheral nerves become desensitised and feeling is lost. This is often the result of an immuno-reaction to the disease which can occur before, during and after treatment. So, leprosy is not just a problem of disease, but has potential sequelae of serious disabilities amongst some of the people affected.
Regarding these, the WHO declaration did not define what elimination as a public health problem meant. Yet it is widely accepted that there are currently 3-4 million people disabled as a result of leprosy, which by any measure is a significant global public health burden. Yet very little attention has ever been given to disability care, disability management, and provision of pensions and benefits. Furthermore, an astonishing 50% of leprosy patients develop clinical mental health issues such as anxiety and depression.
This year the WHO brought out new treatment guidelines, and within them there is no advice on these public health matters. So, while there is an effective multidrug treatment available to treat leprosy, there is little but NGO actions to manage the morbidity and disabilities that make leprosy such a tragic disease.
The tragedy of leprosy does not stop there. If one realises that leprosy funding has been cut, equal access to disability benefits denied, employment curtailed and, in many places, divorce and denial of public services such as transport legitimised, then this is a major concern. Added to this, leprosy has been removed from medical and health curricula and there has been a wholesale loss of skills to clinically and accurately diagnose leprosy. Surely we have to ask why?…
Want to read more about why leprosy has been removed from the medical and health curricula? Or Lepra's goal of wanting to normalise the condition?
Stay tuned for more, as the rest of this article will appear in issue 8 of Health Europa Quarterly, which will be published in February 2019.
References
Lockwood, Shetty and Penna. Hazards of Setting targets to eliminate disease: lessons from the leprosy elimination campaign. British Medical Journal 2014
World Health Organization Weekly Epidemiological Record General Leprosy Update 2017 WHO, Switzerland
Geoff Prescott
Chief Executive
Lepra
Tweet @LepraUK
www.lepra.org.uk