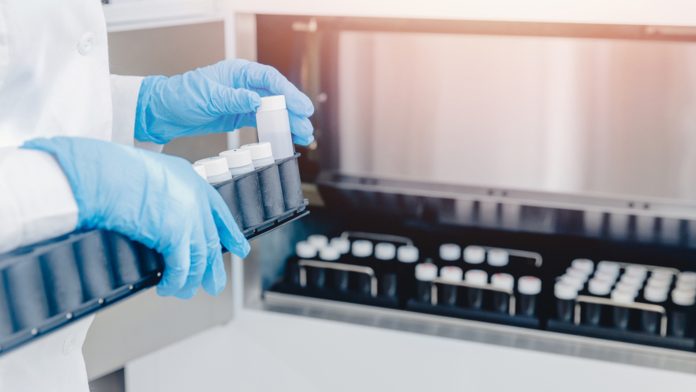 International research of over 11,700 men in Denmark and the US finds that less than four in 100 men are accepted as sperm donors.
A research team led by the University of Sheffield worked with the world's largest sperm banks called Cryos International to analyse the outcome of over 11,700 men who applied to be sperm donors.  
Sperm donors help thousands of families and individuals who struggle with conceiving. All licensed fertility clinics in the UK are required to screen donor sperm for infections and inherited diseases. Some infections take an extended period to show, therefore, the sperm will be frozen for six months to allow time for infections, such as HIV, to be detected. 
The findings were published in the journal Human Reproduction.  
Sperm donors are rejected due to health issues and diseases
The researchers found that over half of the men (54.91%) who applied to be sperm donors at Cryos in Denmark and the US withdrew from the programme before having samples released for use.  
Furthermore, out of the 11,700 men, nearly one-fifth of applicants were rejected because of a health issue or because they were carriers of a genetic disease (17.41%). The data also showed that over one in ten applicants (11.71%) failed a screening questionnaire about their lifestyle and another one in ten (11.2%) were rejected due to sperm quality.  
Lead author of the study, Professor Allan Pacey, Professor of Andrology and Head of the Department of Oncology and Metabolism at the University of Sheffield, said: "To our knowledge this is the largest study of sperm donor applicants outside China and given that the UK relies so heavily on imported sperm from the USA and Denmark it is important for us to understand the recruitment processes there and reassure ourselves that they are safe as well as see if there is anything we can do to improve them." 
The UK relies on imported sperm
Recent figures from the Human Fertilisation and Embryology Authority illuminate that over half of the new sperm donors registered in the UK were from imported sperm, mostly from sperm banks like Cryos in the US and Denmark.  
In the UK, it is illegal to use sperm from donors who are unwilling to be identified to any people born from their donations. Therefore, Professor Pacey and his team analysed how many of the sperm donors at Cryos agreed to be identified compared to those that did not.  
The analysis revealed that over four in ten donor candidates (41.27%) initially agreed to be identifiable, and it was more common for applicants in Denmark to agree to waive their anonymity than applicants in the US. Surprisingly, the team found that more donors wanted to remain anonymous as the screening and donation stage process.  
Professor Pacey added: "The study with Cryos highlights how hard it is to become a sperm donor. It's not like blood donation where once it's done you can have a cup of tea and go home. Sperm donation is a regular commitment with lots of screening and regular testing as well as life-long implications for the donor if any children are born from their sample. 
"What's particularly fascinating is that more donors, who initially wanted to remain anonymous, were willing to be identifiable as the screening and donation process continued. This is particularly good news for patients in the UK undergoing fertility treatment, as it is a legal requirement for sperm donors to be identifiable to any children born from their donations." 
Dr Anne-Bine Skytte, Medical Director at Cryos International said: "We are very grateful to Professor Pacey and the team for their in-depth analysis of sperm donors which has already been very valuable in helping Cryos look at its recruitment process and try to make them more efficient. 
"If we can recruit donors more easily then this will help keep costs down for patients in the UK and elsewhere who often buy donor sperm with their own money because it's not funded by the NHS." 
Recommended Related Articles