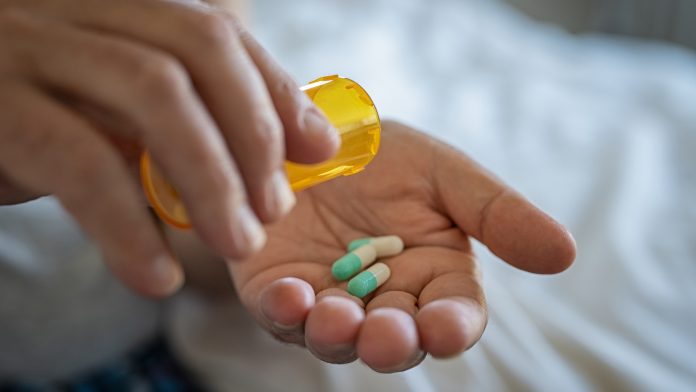 The NHS is repurposing a cutting-edge arthritis drug to treat the most seriously ill Covid patients in the hospital.
The RECOVERY trial carried out through the NHS has found that 13% fewer severely ill patients died of Covid when treated with an arthritis drug known as baricitinib compared to existing treatment options.
The arthritis drug reduces pain and inflammation, however, it can now be administered to hospitalised Covid patients in addition to current treatments and clinical studies show that this can provide benefits on top of existing treatment.
This is the latest repurposed arthritis drug to be utilised by the NHS, with tocilizumab and sarilumab already treating more than 32,000 of the most severely ill Covid patients in the hospital.
Repurposing arthritis drugs
The three repurposed arthritis drugs by reducing inflammation caused by Covid by blocking signals to the immune system that are causing it to attack the body.
Baricitinib widens the options at a doctor's disposal when looking to treat hospitalised patients most effectively and can be used to supplement other Covid treatments in patients aged two and over.
Alongside the repurposed arthritis drugs, the NHS uses other monoclonal antibodies and antiviral treatments and combined, these Covid medicines have been given to hundreds of thousands of patients, saving many lives.
NHS Medical Director Professor Steve Powis said: "The more effective COVID treatments within the NHS arsenal, the more options doctors have to help patients who become seriously ill with COVID, preventing hospital admissions and saving lives.
"This is the fourth drug that has been fast-tracked for use on the NHS thanks to the world-leading RECOVERY trial and is just as important because it gives our hard-working clinicians another life-saving treatment option and strengthens our defence against COVID-19.
"Finding ways to beat COVID has showcased the very best of the NHS's power to find creative and innovative ways to care for patients and implement new treatments, which includes, in this case, successfully repurposing an existing drug to treat a deadly virus".
The RECOVERY trial
The RECOVERY trial is an international clinical trial that aims to identify treatments that may be beneficial for people hospitalised with suspected or confirmed Covid.
Baricitnib is the fourth treatment that the RECOVERY trial has shown to save lives, following the steroid dexamethasone, the arthritis drug tocilizumab, and a combination of monoclonal antibodies (casirivimab plus imdevimab) targeting the viral spike protein, known as Ronapreve.
Recommended Related Articles