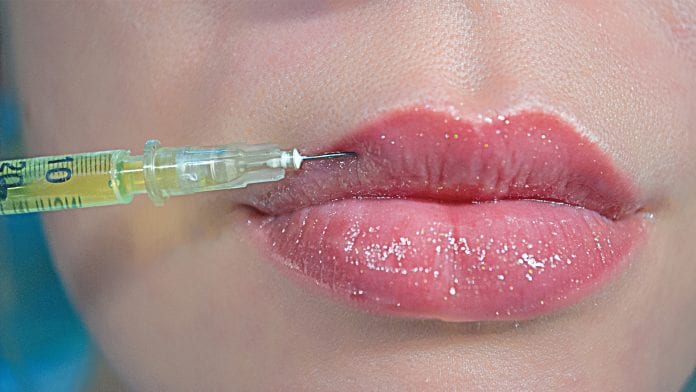 The cosmetology industry has developed an interesting niche, with the emergence of safer and effective procedures – is lip augmentation the next plastic surgery craze?
According to an FMI report, the global demand for lip fillers grew to total ~ $420m (~€380m) in 2018, up from ~ US$ 408m in 2017. With the emergence of safer procedures, demand is predicted to grow in the lip augmentation market space – but do such cosmetic procedures actually help to boost confidence levels, improve mental health and make someone feel good or have the reverse effects?
The world of lip fillers
According to the study, while one-half of consumers investing in lip fillers look to boost their confidence levels, the other half will resort to these as quick fixes for facial perfection. Though lip augmentation wasn't a mainstream concept a few decades ago, it is eventually carving out its own unique place in the global cosmetology space.
Millennials represent a very attractive market for lip filler manufacturers to focus on, given that those who are unhappy or self-conscious about their facial aesthetics are opting for these procedures to get appealing makeovers.
The study analyst finds that a wide range of safe and effective options will remain the key revenue level for companies active in the lip fillers market. In addition, these companies are also drawing upon the mega-trend of personalisation via tailor-made lip filler solutions.
North America continues to be the leading market
North America continues to be the leading market
The study analyst finds that North America continues to be the leading market for lip fillers, with the US estimated to command ~ 94.5% of the regional market growth. As per the recent studies, in 2018, nearly 18 million people underwent surgical and minimally invasive cosmetic procedures in the United States in 2018.
On the other hand, East Asia is emerging as the focal point for market players competing to make it big in the lip fillers market. With beauty standards seeing cyclical evolution in countries such as Japan, China, and South Korea, the East Asia lip fillers market is likely to create expansion opportunities for companies operating in the market.
Social media influencing the demand of lip augmentation
The study analyst is of the opinion that social media remains one of the biggest factors encouraging consumers to opt for lip fillers.
With the selfie culture penetrating across consumer bases from different regions, lip fillers have become a highly feasible and readily accessible option for the consumers to get the 'picture-ready' appearance.
However, potential risks associated with the use of lip fillers, including temporary bruises and permanent tissue spoilage, continue to daunt consumer confidence and, calling for safe and reliable variants to make their mark in the lip fillers market.
Recommended Related Articles