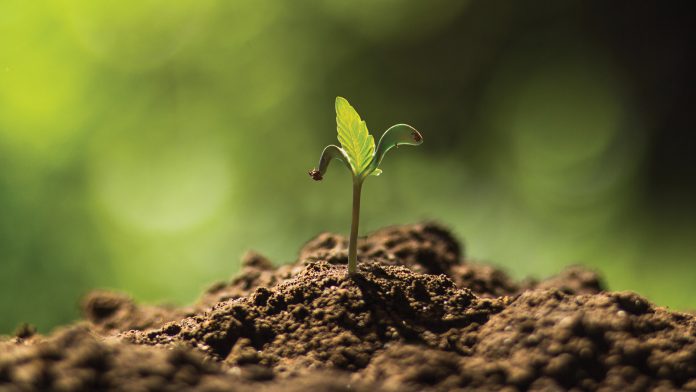 Discover Little Green Pharma – an innovator and pioneer in Australian-grown, cultivated and exported medicinal cannabis.
Managing director Fleta Solomon explains how Little Green Pharma is working to bring Australian-produced medicinal cannabis to patients around the world via its unique micro-dose formulation.
Little Green Pharma (LGP) began with an innovation. In 2017, one of the company's founders, who had been working to develop a micro-particle treatment for tumour cells, decided to apply the technology to medicinal cannabis. This decision led to two significant milestones: LGP became one of the first companies to be granted a cannabis cultivation and production licence in Australia; and, secondly, the company obtained a patent over the resulting micro-dose cannabis formulation. The company anticipates this formulation will help achieve a therapeutic dose with less active ingredient, resulting in lower production costs which can be passed onto patients.
Co-founder and managing director Fleta Solomon commented: "Little Green Pharma's vision is to improve the lives of thousands of people around the world with Australian-produced cannabinoid medicines. Producing a more bioavailable medicine through a unique delivery method will result in a much smaller dose for the patient, making it easier to prescribe and ultimately more affordable."
Two years on, and as the only Australian producer of locally grown medicinal-grade cannabis products tested to stringent Australian pharmaceutical quality standards, the company has emerged as the clear market leader. To capitalise on its success, LGP's expansion plans include relocating its head office to Germany to help facilitate the supply of high-quality medicinal cannabis products to Europe and other global markets where demand far outstrips supply.
Why Little Green Pharma?
LGP was the first – and is currently the only – Australian company producing locally grown and GMP-manufactured medicinal cannabis products for patients. In part, this leading position has been due to the company's ability to quickly adapt and succeed in a dynamic, fast-moving market environment. Where other local competitors have struggled, LGP has speedily and successfully navigated the Australian regulatory environment establishing strong and trusted relationships with key regulators and other stakeholders, which has allowed it to quickly bring its products to patients in need.
Having succeeded in Australia, LGP now has its sights set on the German and other European cannabis markets. This is for several reasons. First, LGP medicinal cannabis is not irradiated, the plants are grown without the use of pesticides and the manufacturing process is performed within an EU recognised Good Manufacturing Practice (GMP) facility, putting it in the position of being able to supply medicinal cannabis manufactured outside Europe to EU patients.
Secondly, other international competitors are subject to certain regulatory and market disadvantages when considering Europe, including:
The requirement for all medicinal cannabis products sold in the EU to be produced within an EU GMP-certified facility
Federal regulations prohibiting the production or exportation of medicinal cannabis products even if it can be legally prescribed locally
An inability to meet domestic recreational cannabis commitments, resulting in an undersupply of medicinal cannabis for patients
Non-compliance with the Single Convention on Narcotic Drugs 1961, which is anticipated to become a key differentiating factor for EU importing countries in the future as global production evolves.
Industry experts forecast the global imbalance between supply and demand of medicinal cannabis products will continue for the next five years. This is being driven by the limited supply-side options, the time required to ramp-up production as well as the number of new countries legalising medicinal cannabis, not to mention the countries legalising recreational cannabis. This has meant the ability of many of the international (and local) cannabis producers to service the EU market remains uncertain, and in turn presents a very attractive market opportunity for LGP.
Australian quality
LGP cultivates its cannabis in Australia, a country with one of if not the most stringent biosecurity regimes in the world. The agribusiness sector is renowned for clean, safe and high-quality agricultural products. This is combined with a heavily regulated pharmaceutical industry compliant with the PIC/S code which affords patients peace of mind.
These strict regulatory frameworks ensure compliance with the Single Convention on Narcotic Drugs 1961 through the Office of Drug Control (ODC) and compliance with the Good Manufacturing Practices through the Therapeutic Goods Administration (TGA). It is anticipated these standards will differentiate Australian cannabis products for international medical practitioners and patients.
How does medicinal cannabis compare to conventional medications in terms of effectiveness, and how widespread is its use?
It often surprises people to learn that cannabis was used for medicinal purposes until as late as the 1930s, with some forerunners of current major pharmaceutical companies themselves being cannabis manufacturers.
However, problematic policy changes after this time coupled with a lack of understanding of the medicinal benefits of the plant's active components, saw cannabis use subsequently banned for medicinal purposes as well as the plant gaining an (undeserved) adverse reputation.
Beginning in the 1960s and 70s, delta-9 tetrahydrocannabinol (THC) was identified for the first time, and researchers began to look anew at the potential of the cannabis plant and its medicinal possibilities. Various states in the USA, Canada and Israel led the charge, with interest further increasing upon the discovery of the human endocannabinoid system in the 1990s.
Since that time, medicinal cannabis has been increasing in popularity for its use in treatment of a range of conditions. For example, Health Canada reported that at the end of September 2018 just before cannabis became recreationally legal, the number of registered patients accessing medicinal cannabis was 342,000, which was a 45% increase from the 235,000 accessing it the same time the year before. The number of physicians prescribing medicinal cannabis also increased to 3,516 at the end of September 2018, which was a 54% increase from 2,284 the same time the previous year.
Today, the most common condition for which medicinal cannabis is used is chronic pain, which is estimated to affect one in five adults (Goldbert and McGee, 2011). Studies show that patients with chronic pain who are prescribed medicinal cannabis report improvements in quality of life, reductions in anxiety, improved sleep and less pain.
However, medicinal cannabis is also used for a range of other conditions, including anxiety, post-traumatic stress disorder (PTSD), chemotherapy-induced nausea and vomiting (CINV), multiple sclerosis, and certain forms of refractory childhood epilepsy. Some US states have also approved its use for treating opioid addiction. Meanwhile, newer research areas include inflammatory bowel disease, Alzheimer's disease and autism.
Medicinal cannabis also has a favourable side effect profile compared to many other medications and is generally relatively well tolerated by patients. It is also often able to treat many aspects of a condition, which in turn leads to a reduction in polypharmacy.
For example, in the treatment of neuropathic pain, patients are commonly prescribed pain medications (opioids), sleep aids (benzodiazepines) and in some instances anti-depressants, often more than one of each. A recent prospective open-label study concerning medicinal cannabis for pain showed a 44% decrease in the usage of opioids (Haroutounian et al, 2016).
Similar studies (Russo, 2007) have shown marked improvement in sleep as well as reductions in anxiety/depression which can be linked to improvement in pain management. Finally, in US states where cannabis has been legalised, there has been a 25% reduction in opioid-related deaths between 1999 and 2009 (Bachhuber et al., 2014). This reduction in polypharmacy phenomenon is also seen in palliative care, PTSD, as well as many other conditions.
Polypharmacy can have a major impact on quality of life and in some instances can end tragically with overdose. In the USA in 2017 there were over 70,000 deaths from drug overdoses, with a significant number being due to opioids. Meanwhile, there have been no recorded deaths from a cannabis overdose.
There is also potential for medicinal cannabis to treat an expanded range of other medical conditions. The human endocannabinoid system has multiple receptors in each of the nervous, immune and gastrointestinal systems, and the role of the endocannabinoid system in maintaining homeostasis in the body is only just beginning to be understood. Given the reach and significance of this system, it is anticipated that further clinical research and study will reveal even greater application for medicinal cannabis.
A commitment to research and education
Although there is growing scientific evidence showing medicinal cannabis can benefit patients in a variety of clinical settings, LGP believes considerable further research is needed and has partnered with leading medical practitioners and researchers in Australia to carry out further research in the areas of pain, anxiety and sleep.
LGP also remains committed to further research to better understand the effectiveness of medicinal cannabis, including clinical trials researching:
Additional conditions that respond to medicinal cannabis
Identification of therapeutic cannabinoids or combinations of therapeutic cannabinoids that best treat individual conditions
Optimised dosing regimens.
LGP has already engaged with key researchers and specialists in Australia, Asia and Europe to conduct further research into these areas.
In addition to conducting further research, education of physicians who were trained during the times of prohibition is critical. As such, LGP has a focus on educating medical practitioners in Australia and other jurisdictions that it operates in.
Its team works closely with practitioners via educational events earning curriculum development points, digital collateral, doctor-specific expos as well as partnering with patient advocacy groups to educate both patients and practitioners on medicinal cannabis treatments for specific conditions. In addition, LGP assists medical practitioners with navigating the complex regulatory process to save them time, effort and costs which would otherwise be passed onto patients.
LGP is now replicating the Australian model in Europe. LGP understands that while there is significant global patient demand for medicinal cannabis treatments, medical practitioners – due largely to the previous illegality and therefore lack of medical training – frequently have had no exposure to medicinal cannabis, which leads to a lack of understanding and confidence when prescribing.
This often creates frustration for both patients and practitioners. LGP therefore plans to build awareness and credibility of medicinal cannabis in Germany and Europe by working closely with key opinion leaders, doctors and healthcare professionals and providing them with educational resources including research, training, and detailed information on the effects of medicinal cannabis and the relevant regulatory frameworks.
Medicinal cannabis products
LGP is currently manufacturing a range of medicinal cannabis oil preparations and is also in the process of finalising and testing the formulations of two micro-particle products, which should be available for patients in 2020. Each of these products will be available in a range of differing cannabinoid profiles and utilising various delivery forms.
For each product line, LGP is also in the process of developing a corresponding natural version which seeks to preserve the original carboxylated profile of the cannabis flower, thus retaining high levels of CBDA and non-intoxicating THCA.
The other key benefits of LGP's proposed future products include:
Higher bio-availability: LGP's Plus and Advanced formulations are expected to achieve therapeutic effectiveness with lower dosage, meaning less active ingredient is needed
Cost saving for patients: Reduced active ingredient quantities will result in a lower cost of production, resulting in savings for patients as well as national healthcare systems.
Fleta Solomon
Managing Director
Little Green Pharma
+61 8 6280 0050
info@lgpharma.com.au
www.lgpharma.com.au
Please note, this article will appear in issue 9 of Health Europa Quarterly, which will be available to read in April 2019.