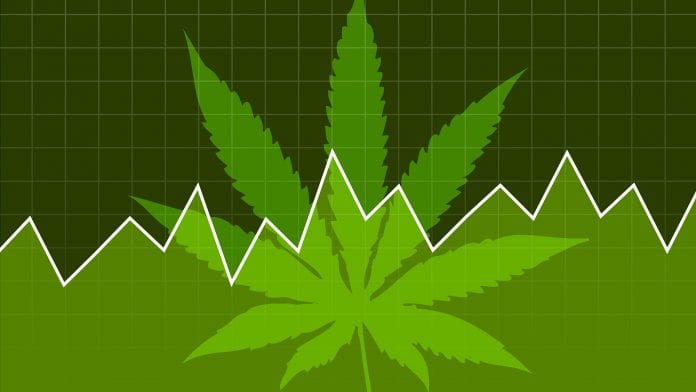 Little Green Pharma has begun trading on the Australian Stock Exchange under the symbol, LGP, and has signed a cannabis supply agreement.
The AUS $10m dollars IPO was fully subscribed with banking group Canaccord Genuity Australia. Little Green Pharma has also announced that the company has signed a binding purchase agreement with Astral Health, a UK-based specialist importer and distributor of medicinal cannabis products.
Astral Health is a subsidiary of LYPHE Group, a European leader in medicinal cannabis solutions across distribution channels, including medical cannabis clinics, online pharmacies, and healthcare practitioner training.
Little Green Pharma and Astral Health
Under the agreement, Astral Health will purchase, import, and distribute LGP's current medicinal cannabis product range to its UK-based patients, comprising LGP Classic 10:10, LGP Classic 20:5, and LGP Classic 1:20.
The Agreement has a five-year term, which commences on the date of the first shipment of LGP product to the UK.
LYPHE Group holds one of the few medicinal cannabis clinic licences in the UK and operates a network of seven medicinal cannabis clinics across the country. LYPHE Group expects to assist more than 2,000 patients in CY2020.
Commenting on the Agreement, LGP Managing Director Fleta Solomon said: "This is an important milestone for Little Green Pharma as we enter the UK market and will provide us with an early mover advantage in what is anticipated to be a large medicinal cannabis market.
The Agreement positions LGP as one of very few companies with GMP medicinal cannabis products to supply into the UK and Europe and follows our first purchase order from Germany. We are excited to be working with LYPHE Group, who hold a commanding share of the UK patient market.
LYPHE Group's strong network of medicinal cannabis clinics positions them at the forefront of the UK market and makes them the ideal partner for LGP in the UK."
LYPHE Group Chief Executive Officer, Dean Friday commented: "We are thrilled to be partnering with such a high calibre partner in LGP who are at the forefront of the global medicinal cannabis industry. With our dominant distribution footprint in the UK, LGP's full range of medicinal cannabis products will be available to a large number of patients to provide relief to those living with a range of chronic and debilitating conditions.
"The UK market has passed an inflection point, patient numbers are increasing significantly month-on- month, and we are expecting the medicinal cannabis market to expand rapidly throughout 2020."
UK medicinal cannabis market
Medical cannabis was legalised in the UK in November 2018 and the industry is forecast to grow to US$1.3bn by 2024, with an expected 400,000 patients being prescribed medicinal cannabis.
The British Medical Journal indicates a potential market of more than four million patients across a range of 52 conditions that are potentially treatable with medicinal cannabis.
Currently, it is estimated that 1.4 million people (or 2.8% of the adult population) in the UK are using cannabis to treat chronic health conditions illicitly.