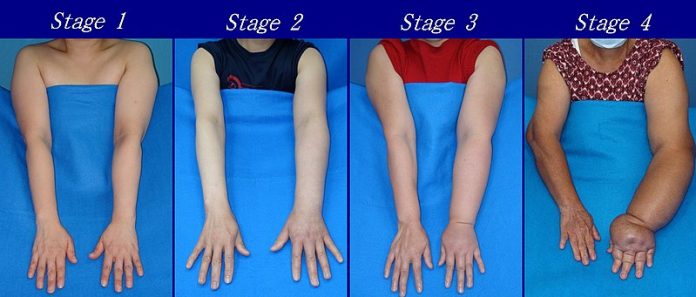 Health Europa Quarterly discusses the role of the European Society of Lymphology in advancing care for patients suffering from lymphoedema and the technology aiding complex surgical procedures.
The European Society of Lymphology (ESL) – formerly the Groupement pour l'etude des lymphatiques (GEL) – was established to enable non-English-speaking members to participate in the discussion of lymphology, whilst placing their congresses within Europe itself. Here  Health Europa Quarterly discusses the role of the ESL in advancing studies of lymphology, as well as the technological developments which are helping to overcome complex surgical procedures for lymphoedema, a kind of swelling in the arms and/or legs largely caused by the damage or extraction of the lymph nodes as a result of cancer treatment.
A science-driven society
In 1978 an initial meeting was held wherein colleagues and associates of the Vrije Universiteit Brussel, Belgium, were present. As a result, several regulations were drawn up by the GEL's founding president, Professor Albert Leduc. Following discussions, these regulations were adopted across the group to differentiate between full and associate members, whereby the latter can be appointed to a full membership following submission of their scientific work for analysis by full members. As a result, the intention was to form a society which could be a hub of study in the field of lymphology. In 2005, during the 31st annual congress in Rome, Italy, a proposal was submitted to substitute the GEL in favour of the ESL.
Treating lymphoedema
At the 43rd European Society of Lymphology Congress, held in Stuttgart, Germany, in May 2016, the president of the ESL, Francesco Boccardo, gave a presentation entitled 'Panel of experts' considerations and practical recommendations on lymphedema and related disorders', also presented on the ESL website. In this Boccardo outlines 14 recommendations, six of which relate to the treatment of patients. They also include: early diagnosis; stipulation of thresholds of definition of 'Lymphedema Relative Volume (LRV)'; the necessity to monitor patients; patient awareness; complications; the role in which genetics play; and prevention. He wrote: 'An early stage diagnosis offers the best opportunity for early intervention and early cure … The diagnosis of lymphedema is improved with a combination of assessments.'
On treatment, Boccardo added: 'Patients should be assessed by a multidisciplinary team that has an understanding of lymphedema and after care where surgery is considered part of a multimodality treatment plan. Baseline and follow up assessments should be made including functional lymphatic assessments.'
Robotics for reliability
Elsewhere, surgeons from Maastricht University (UM) Medical Centre, the Netherlands, have utilised a robotic device – developed by MicroSure, based in Eindhoven – in order to surgically operate on a patient with lymphoedema. The device was used to suture vessels between 0.3 and 0.8mm in the arm of a patient, ensuring precision and increasing the ease with which operations can be performed.
Super-microsurgery is an innovative method of treatment for lymphoedema which involves connecting the lymphatic vessels to the blood vessels in efforts to restore the flow of lymphatic fluid, as well as alleviate swelling. Due to the precision required of such surgery, it has been noted as being both a difficult and stressful operation, and only a few surgeons worldwide are capable of carrying it out using only their hands.
As a result, the MicroSure robot is anticipated to increase the number of microsurgical procedures which take place, as well as introducing currently impossible interventions. It is expected that the technological development will lead to improved patient outcomes, reduced healthcare costs, and fewer post-operative treatments.
As reported by EurekAlert, Shan Shan Qiu Shao, a plastic surgeon at Maastricht University Medical Centre, said: "MicroSure enables us to be very precise in our movements during procedures that need a surgical microscope. Their robot allows us to operate on miniscule lymph vessels and blood vessels with more ease, while getting better results for these complex and fatiguing interventions. Besides it is very convenient that, within microsurgery, we can operate on vessels of every size with this robot."
This article will appear in issue four of Health Europa Quarterly, which will be published in February 2017.