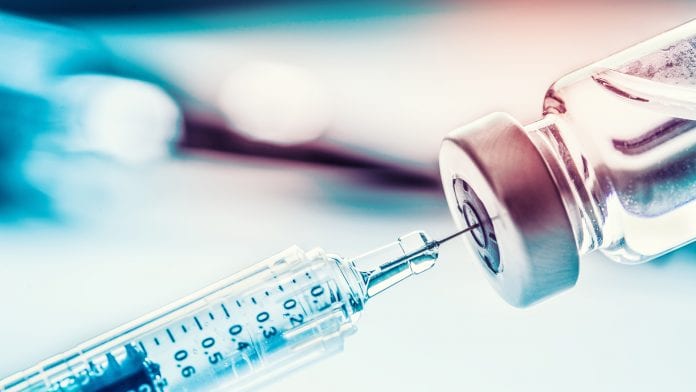 The European Commission has approved marketing authorisation for the first long-acting injectable treatment for HIV to be made available in Europe.
REKAMBYS, a rilpivirine injection developed by pharmaceutical company Janssen, is a prolonged-release suspension administered as an intramuscular injection. When rilpivirine is paired with injections of the integrase inhibitor cabotegravir, the combination of the two – which can both be administered by a medical professional during the same appointment, either once per month or every two months – acts a comprehensive long-acting treatment regimen for virologically-suppressed patients with HIV-1.
"We are delighted with the European Commission's decision to approve this long-acting injectable treatment," said Johnson & Johnson's Chief Scientific Officer and Vice Chair of its Executive Committee, Paul Stoffels, MD. "At Janssen, we are incredibly proud of this authorisation and the progress it marks in achieving our goal to address some of the biggest health threats of our time. We will continue building on our 25-year commitment to make HIV history and to change the course of the epidemic through our passionate pursuit of innovation, from long-term remission to effective prevention of HIV."
A global survey conducted this year of HIV patients found that 55% of respondents specifically indicated that they would prefer a long-acting treatment regimen, with 58% reporting that taking daily doses of oral medication acted as a constant reminder of the impact of HIV on their lives; while 38% expressed concern that taking medication daily presented a risk of exposing their HIV status to other people. Patient responses in Janssen's Phase 3 trials of REKAMBYS, meanwhile, showed that the majority of participants in the trials significantly preferred the use of long-acting injectable treatment – which cut the number of 'treatment days' from 365 with oral medication to six or 12 – to daily oral therapies.
"There has been significant progress in the way HIV is managed and perceived over the past 30 years. However, for many people living with or at risk of HIV, stigma and discrimination remains and often prevents them from speaking out or seeking treatment," said Professor Giovanni Guaraldi, Associate Professor of Infectious Disease and Head of the Modena HIV Metabolic Clinic (MHMC) in Italy. "This long-acting regimen could mean people living with HIV no longer need daily therapy, maintaining viral load suppression with just 12 or six injection days a year and eliminating a daily reminder of their condition. My hope is that as medicines continue to improve, they will lead to further significant developments, particularly for some of those who still face discrimination."
Recommended Related Articles