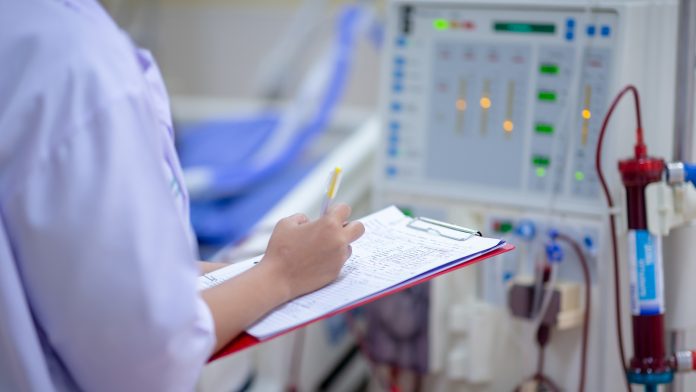 Long Covid patients are seeking "blood washing" treatment, an experimental therapy only available in private clinics abroad.
Living with deliberating Long Covid symptoms is driving affected individuals to try experimental therapies that could be life-threatening. "Blood washing" treatment, known medically as apheresis, is available in private clinics in Cyprus, Germany, and Switzerland. The treatment filters the blood and is typically used for patients with lipid disorders that have not responded to drugs and anti-clotting therapy.
This implored the question of how safe are these invasive treatments and what evidence is available to support their use? To provide answers, The BMJ and ITV news carried out an investigation.
What is blood washing treatment?
The World Health Organization (WHO) estimated that between 10% and 20% of patients suffer from long Covid. Despite this, there is no treatment pathway available, driving patients to experimental therapies.
Blood washing treatment involves needles being put into each arm, and the blood is passed through a filter, separating the red blood cells from the plasma. Then, the plasma is filtered again before being recombined with the red blood cells and filtered back into the body through a different vein.
Experimental treatments for long Covid are developing
Participants of the "blood washing" treatment also partook in the investigation, proving their insight into the therapy. One long Covid patient, Gitte Boumeester, a trainee psychiatrist in the Netherlands, was unable to go to work and sought experimental treatment.
Bourneester visited The Long Covid Center in Cyprus to receive the treatment, costing her £43,376 and returned home with no improvements to her symptoms. She received six rounds of "blood washing", nine rounds of hyperbaric oxygen therapy and an intravenous vitamin drip. Further, she was advised to purchase hydroxychloroquine, even though reviews have deemed it unlikely to prevent Covid.
Legally, the consent form she signed before undergoing "blood washing" treatment was inadequate.
Marcus Klotz, co-founder of the Long Covid Center, told The BMJ: "We as a clinic do neither advertise, nor promote. We accept patients that have microcirculation issues and want to be treated with HELP apheresis…If a patient needs a prescription, it is individually assessed by our doctor, or the patient is referred to other specialised doctors where needed."
Some doctors and researchers believe "blood washing" and anticoagulation drugs could be a promising treatment for long Covid, yet there is little evidence for their ability to reduce symptoms.
Recommended Related Articles