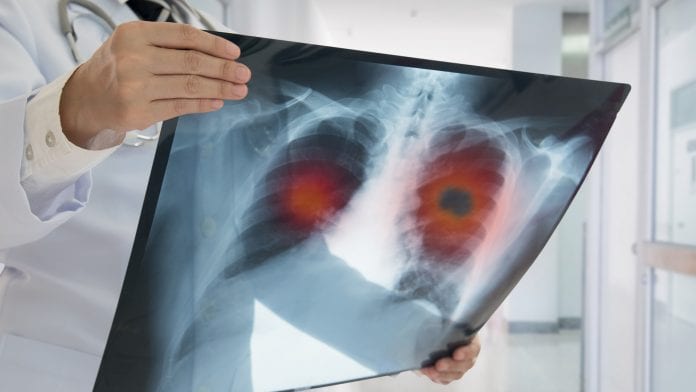 With all UN Member States pledging to end TB by 2030, can the dormant form of TB, latent tuberculosis infection (LTBI), be managed?
Recent studies found an estimated 1.7 billion people with LTBI, a 'dormant' form of TB. The European Centre for Disease Prevention and Control (ECDC) has published comprehensive guidance on the management of latent tuberculosis infection targeted for European Union/European Economic Area (EU/EEA) countries.
The battle against TB
Roughly 60,000 cases of TB are reported annually in the EU/EEA, with most countries in the region characterised by low-incidence of the disease.
During the United Nations General Assembly, the world saw a historical moment in the battle against tuberculosis when the UN adopted the declaration of the first-ever high-level meeting on TB, with all UN Member States promising to end the disease by 2030.
Even in low-incidence TB regions such as Europe, this commitment will entail extreme changes to improve TB management and prevention, especially when it comes to latent tuberculosis infection (LTBI).
What you need to know about latent tuberculosis infection
Approximately a quarter of the world's population are plagued with this 'dormant' form of tuberculosis, this being an estimated 1.7 billion people having LTBI, according to a recent study published in PLOS Medicine.
LTBI carriers are asymptomatic and not infectious, however, the bacilli can spread at a later stage, eventually resulting in TB.
The risk of progressing from LTBI to active TB disease is related to the virulence of the M. tuberculosis strain and the vulnerability of the host (e.g. malnutrition, immunocompromised status).
In low-incidence countries, many TB cases occur due to the progression of LTBI to active TB disease.
Therefore, to fulfil the mandate of ending TB by 2030, thorough screening and treatment for LTBI need to be implemented.
Addressing latent tuberculosis infection
ECDC has created multiple guidance documents on screening strategies and management of LTBI, with the latest evidence-based guidance targeted at EU/EEA Member States published in October 2018.
The aim is to target screening and treatment at high risk groups, such as individuals living with HIV, immunocompromised persons, patients with silicosis, people with pulmonary fibrotic lesions and contacts of infectious TB cases.
Once target groups are identified, defining a thorough diagnostic approach to detect LTBI is paramount. Typically, this approach would involve screening with the tuberculin skin test and/or interferon gamma release assays.
Detection of LTBI should be followed by treatment using a regimen based on an individual risk assessment and regular follow-up to guarantee adherence.
Throughout the process, its vital to focus on providing personal care to patients and to be culturally considerate. This could include material incentives, counselling, education and peer-based support.
To evaluate the suitability and effectiveness of LTBI management, reporting and monitoring procedures need to be implemented. Reporting systems should have adequate data collection processes, with defined performance indicators. National procedures should preferably be aligned with global and regional monitoring and evaluation frameworks, to enable country comparisons.
Recommended Related Articles