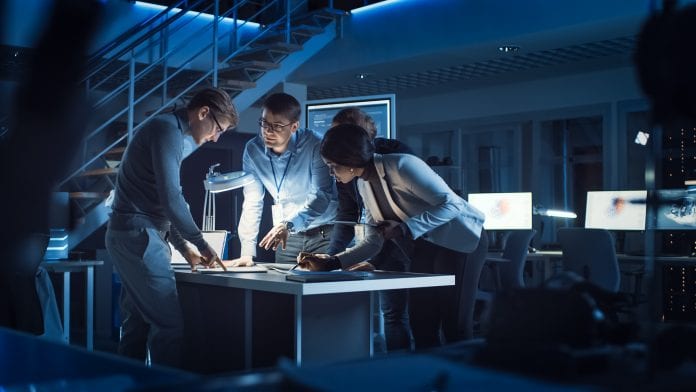 Three international research teams will receive grants to fund groundbreaking research into new lupus treatments.
Lupus, also known as systemic lupus erythematosus (SLE), is a chronic autoimmune disease affecting millions of people worldwide. It can affect individuals in a variety of ways such as joint problems, inflammation of the lungs and severe inflammation that causes damage. Existing lupus treatments include steroids, immunosuppressants and antimalarials, and now, new research into treatment options could revolutionise the future of this condition.
The Lupus Research Alliance (LRA) has granted the Global Team Science Award to three international research teams from 14 institutions across four continents. The Alliance will allocate $3m to each team over three years to drive new lupus treatment discoveries.
The three teams will be led by Betty Diamond, MD, Director of the Institute of Molecular Medicine and Maureen and Ralph Nappi Professor of Autoimmune Diseases, Feinstein Institutes for Medical Research, United States; Martin Kriegel, MD, PhD, Chief of Rheumatology and Head of the Department of Translational Rheumatology and Immunology, University of Münster, Germany; and Eric Morand, MD, PhD, Head of the School of Clinical Sciences, Monash University, Australia.
Lupus treatment for patients in remission
The first project to be funded is led by Dr Diamond to understand the immune system of patients in remission. The research will focus on identifying the causes of lupus heterogeneity in SLE patients in remission.
This research will help the team learn about the different immune cells in remission patients, whether any predict relapse, and how those change when patients relapse.
In the second part of the study, the researchers will establish if patients in remission experience SLE-related cognitive issues and if there is any association between brain function and immune cell features.
Dr Diamond commented: "Our findings will help inform our understanding of immune cell heterogeneity in lupus patients. We also want to shed light on potential connections between immune cell abnormalities and cognitive complications, which may be an overlooked problem in SLE patients in remission."
Identifying gut microbes
Dr Kriegal will lead the research into the triggers for misdirected immune system response which causes lupus to pave the way for new lupus treatments. The researchers will employ an approach to uncover which microbes escape the intestines via "leaky gut" trigger autoimmune inflammation in patients with active disease. The team will also explore if and how transferring intestinal microbes suspected to cause or contribute to lupus in humans can trigger the condition in mice.
"Our past work in mice showed that microbes living in the digestive tract can trigger damaging immune system activity if they escape from the gut. Now, we are translating our research to SLE in humans to identify microbes that cause or worsen lupus, with the ultimate goal of developing a new set of lupus diagnostics and treatments that target the 'bad' gut bacteria," said Dr Kriegel.
Identifying ancestry-specific lupus molecular profiles
Dr Morand and his team are hoping to identify the distinct molecular pathways and the underlying genetics driving ancestral-specific differences in symptoms to drive new lupus treatments. In their studies of five different ancestral groups (Europeans, Afro-Caribbean, South and East Asians, and Indigenous Australians), the team will utilise the latest scientific technological approaches to identify the ancestry-specific genetic variations associated with specific molecular pathways linked to lupus symptoms. The researchers will use advanced computational analysis of their datasets to identify potential genes that drive SLE.
"Our project explores the high variation in SLE symptoms, and disease severity observed among different ancestral groups. This research will generate a massive amount of data that we can use to identify potential genes that drive or promote SLE. We hope these findings will identify new targets for treating or preventing lupus," said Dr Morand.
Recommended Related Articles