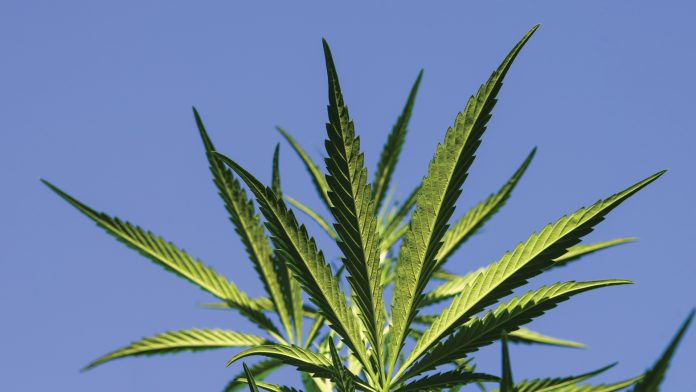 Kate Rolston introduces her company, M3 Life Sciences, the socially conscious company with a commitment to making high quality CBD wellness products.
CEO of M3 Life Sciences, Kate Rolston, talks about how her company can provide consulting to new and existing businesses who wish to excel in the cultivation, extraction or manufacturing of CBD wellness products.
M3 Life Sciences are a socially conscious company with a commitment to making top-shelf CBD inspired wellness products. Used by pro athletes, active amateurs and people from all walks of life, Cannabidiol (CBD), is part of a wellness-focused lifestyle lived by anyone empowered to find balance in body and soul. CBD interacts with the receptors of the body's own endocannabinoid system, which are situated throughout the central nervous system, gastrointestinal system and the skin.
According to a report from the Institute of Medicine, over one hundred million people suffer from chronic pain in America. Five years ago, I was shooting a pilot for a documentary on chronic pain. One patient I interviewed was a young man who, although was a healthy weekend athlete, he was in terrible pain and couldn't sit or stand for more than five minutes.
Consequently, his life had suffered dramatically. His specialist had been prescribing opiates for over a year, and his condition was not improving – opiates refers to all substances, both natural and synthetic, that bind to opioid receptors in the brain. He was also taking anti-depressants and sleep aids. Fortunately, his mother was a holistic nurse and she found him a physical therapist who was grounded in functional medicine. Their 'out of the box' techniques, such as hypnotherapy and breath work, had enabled him to sit for 45 minutes.
Moving on from opiates
However, although he saw gradual improvements, he could not conceive of a life without pain. After the interview, I relayed his story to my husband Kyle, who is a practitioner of natural medicine who had been using full spectrum cannabis oils successfully with his clients, and I asked him to help.
Kyle interviewed this young man and created a bespoke protocol for getting him off the opiates without any other pharmaceuticals or the terrible associated withdrawal symptoms. In fact, the entire protocol uses organic food-based supplements and probiotics to fix his damaged gut, help him detoxify from the opiates, support his mood and he used a staged dosing of potent full spectrum cannabis oil to address the pain, inflammation and repair his damaged nerves.
Three weeks later, he had not experienced any of the typical opiate withdrawal symptoms and was able to sit for several hours. Then, two months later, he was 100% improved and could sit for long stretches without pain; he started working full-time and finally had his social life back. He called us to express his gratitude: "I'm pain free and I can finally envision a life without pain. I cannot thank you enough for your bravery and giving me my life back. It's a miracle." I responded by saying that this is Mother nature's Miracle Medicine (M3), and we have to start a company that educates and brings this gift to the people – and right there, M3 Life was born.
Over 25,000 uses for hemp plants
Kyle has had a very interesting journey to say the least. Whilst in grad school studying Geology and Environmental Sustainability in the late 1980's, he read Jack Herer's famous book about Hemp, 'The Emperor Wears No Clothes' which inspired him to write a paper where he posited that the only sustainable future for mankind was a hemp-based agricultural society. His professors weren't impressed with his bold stance and ultimately, he left grad school. As a documentarian, I wonder what is it about this plant that everyone is so afraid of? Why has it been prohibited and made illegal?
This article can't answer all of those questions, but if you haven't read the book, we highly recommend you do so, because one of greatest features it points out is that there are over 25,000 uses for the hemp plant. Depending on the strains, it can provide everything from natural cannabinoid medicines, some of the most nutritious foods on earth, animal feed stock, dozens of personal-care uses, potent skincare, it's a great renewable energy source, and it can be made into fabrics, rope, paper, packaging, plastics and even building materials, called hempcrete!
CBD wellness products and how we got started
As with any business venture we dived right into research, attending every industry trade show we could find, educated ourselves, networked, wrote a business plan, raised money and drove ten days cross-country to be immersed in the fully legal state of California. In the early days, I didn't feel like I fitted in at all but that rapidly changed as more states legalised and more entrepreneurs and experienced business folk are entering the space.
In our fourth month of operations, we attended the largest industry show of the year, MJBizcon, and I signed-up for the Science Symposium where the Keynote speaker was a Dr Jenny Wilkins. Two minutes into her presentation, I was hooked. She is a functional medicine doctor, so like Kyle, she analyses and treats the whole patient, not just the symptoms. In fact, Wilkins has recently been selected as Top Naturopathic Doctor of 2019 in Stem Cell and Cannabinoid Therapy by the International Association of Top Professionals (IAOTP) for her outstanding leadership and commitment to the profession.
Through Dr Jenny Enterprises and AgeVital pharmacy, Wilkins is conducting her own hands-on research with patients, and in her spare time she's managed to author the first ever Physicians' Desk Reference for the ECS (The Endo-Cannabinoid System). Her speaking engagements take us all over the US and this year she will be in Europe. At every event she's solicited by Hemp brands, whose products she takes back to her lab for testing. Wilkins said: "The vast majority of so-called 'CBD' products marketed in shops across the country and online, both foreign and domestic, are hemp seed oil, with virtually no CBD in it. What's worse is that many of them have residual solvents, heavy metals and other contaminants which are terribly harmful to the consumer; we need strict regulations".
Due to her licences as a compound Pharmacist, Wilkins has been formulating and manufacturing custom compounds and anti-ageing medicines for doctors and pharmaceutical companies in her CGMP (Pharma-grade), ISO certified facilities and she also has 503b licence. As a result, seven years ago, she started extracting and manufacturing pharmaceutical-grade full and broad-spectrum hemp oils for her network of 100,000 doctors. M3 Life Sciences saw a huge opportunity to blends our skills and networks to partner with Wilkins and form a powerful team of conscious business executives who have the skillset, passion and business acumen to not only change the industry, but ultimately change the world.
The new gold standard
We had many product ideas to collaborate on, but we were compelled to discuss how to overcome the industry issues, so we brainstormed on solutions to create sustainable businesses, and set the new gold standard for consumer CBD wellness products. The primary issue that our team discussed is that the hemp and CBD industry currently has no standardisation in place as for production, dosing and what is deemed 'quality' CBD.
Our attorney, Jason Searns, Esq., who specialises in Cannabis & Hemp law, and has helped to write legislation in several states is also concerned: "Although the US government provided in the Farm Bill of 2018 that hemp is now an agricultural commodity and no longer a controlled substance, the Federal law provides that every State must create its own hemp/CBD law, regulation and state plan to be approved by the US Department of Agriculture for foreign and domestic hemp/CBD." This has created a temporary void in regulation.
M3 Life Sciences stands for wholesale and consumer CBD wellness products made from Pharmaceutical-grade CBD in its purest form, enhanced by potent all-natural ingredients, formulated for specific needs such as insomnia, pain management, skin care, stress, gut issues, and more. The products bear specific dosage information, ingredient transparency and uniquely, cannabinoid oils created in CGMP and ISO certified facilities and are third-party tested to parts per billion for contaminants such as any residual pesticides, solvents, microbes and heavy metals. This should be the standard bearer for all retailers and consumer products companies, both domestically and internationally.
Searns added: "The FDA has warned against marketing CBD without standards and those who are making false claims about medical benefits. The California Department of Health currently bans the sale of CBD as a 'nutritional supplement' or in any consumable product – consumers need to be educated."
What's keeping me up at night?
Since no regulations are in place yet, what keeps me up at night is that hordes of inexperienced and unqualified people are entering the industry, but they're able to launch brands that in many ways are deceptive to the consumers. Hemp is the ultimate toxin accumulator and pulls toxins out of the soil, and over 60% of the 'so-called' CBD products on sale globally today are derived from hemp grown in China.
With no regulations in place yet, ambitious entrepreneurs with no medical, scientific or formulation background, are simply finding the cheapest white-label suppliers and adding labels, in the hopes that they can to cash-in on the CBD tsunami. This is a reckless way to build a business, ignorant of the processes that were used to grow the hemp, or how the biomass was extracted into distillate (or isolate) and whether the manufacturer is GMP certified.
The industry is young so there's a lack of reliable education for doctors, dispensaries and consumers who are confused, at risk and mis-lead by brands. It needs to change. Honest, conscious and transparent businesses need to work together to create a sustainable industry that consumers and medical professionals can depend upon. The people need it, our economy needs it and our planet needs it. We must not be driven by profits alone. We are at a unique stage in our evolution as a society – to usher in the second industrial revolution and the next revolution in human and animal health, and we welcome those who are ready to accept the challenge of doing that the right way.
Advice for new entrepreneurs and additional services
For company founders, it's imperative to make the commitment to educate themselves and uphold the highest standards for quality, consistency and transparency within all their business practices. They owe it to themselves, their investors and their customers. That's why M3 Life Sciences' mission is to help our customers lead healthier lives by replacing toxic ingredients with organic, scientifically formulated products based on Mother Nature's Medical Miracle (M3).
As our network has grown so have our services, and today M3 Life and Wilkins provide 360-degree consulting to new and existing businesses who wish to excel in cultivation, extraction or manufacturing of CBD wellness products. We also facilitate bulk purchases of organic, Non-GMO hemp biomass, both USDA and Internationally grown; we have strategic alliances with several super-labs and specialty cGMP labs producing premium CBD isolate, T-free distillate and patented water-soluble ingredients.
But by far what we are most excited about is working with indigenous third world communities to help them create sustainable business models that produce cyclical revenue streams, so they can build villages, schools and homes while providing affordable cannabinoid medicine, clothes, education, and multiple levels of jobs, finally putting an end to sex-trafficking and slavery for women and children. In our vision, the Hempress Wears New Clothes. In fact, she wears the (Hemp) pants!
Kate Rolston
CEO
M3 Life Sciences
+1(917) 523 8701
info@m3.life
www.m3.life
www.agevital.com
Please note, this article will appear in issue 10 of Health Europa Quarterly, which is available to read now.