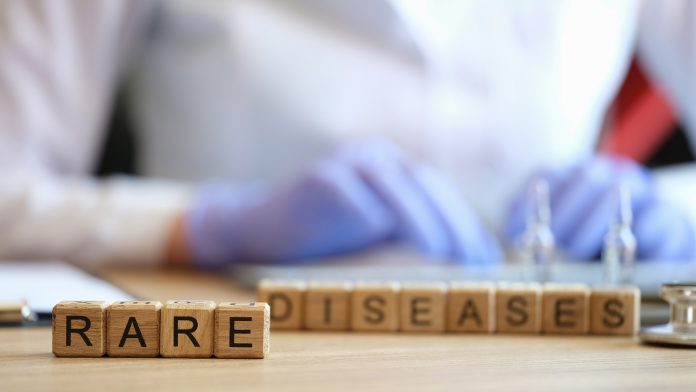 Simone Boselli, Public Affairs Director at EURORDIS – Rare Diseases Europe discusses the revision of the OMP Regulation and the opportunities this holds for improving the lives of those living with a rare disease.
The EU is currently in the process of pursuing legislative revisions to the Orphan Medicinal Products (OMP) Regulation, which was first introduced by the EU in 2000 to boost investment into the development of medicines for rare diseases. The Regulation was the EU's response to the challenge of incentivising the development of medicines for rare diseases, which often experience less investment due to their lower prevalence and reduced profitability for pharmaceutical companies.
Since its introduction, the Regulation has helped transform the lives of many people living with rare diseases and continues to be successful in fulfilling its primary purpose – attracting investment to the development of therapies for life-threatening or debilitating diseases for millions of people who today live without any, or without satisfactory, treatment options.
Over the past more than two decades, the number of EU-authorised OMPs has increased from eight to more than 200, whilst the Regulation has redirected private and public investment towards previously neglected areas through an architecture of incentives, obligations and rewards.1
Last year, over twenty new therapies were authorised by the European Commission, treating conditions from AADC deficiency to chronic myeloid leukaemia, from sickle cell diseases to haemophilia A. Those therapies included gene therapies, RNAi-based therapies, and monoclonal antibodies to name a few – a sign that scientific progress is continuing to deliver.
But our challenge remains the same: How can we have more and better treatments that are available, accessible and affordable for people living with rare diseases?
Twenty-three years is a long time in the world of scientific and regulatory developments, and a modernisation of the Regulation has been long overdue. A number of challenges still remain that call for an evolution of the overall rare diseases' ecosystem. Whilst the number of approved therapies has increase dramatically, they have been overly concentrated in a certain selection of medical areas, whilst other rare conditions with lower prevalence and still patients with major unmet medical needs have not been addressed adequately. Only 6% of all known rare diseases have an approved treatment option, and 22% of people with a rare disease cannot get the treatments they need because they are not available where they live. Furthermore, 69% of rare disease patients have received only symptomatic treatment for their rare condition.2
The EU's revision of the OMP Regulation is an unprecedented opportunity to evolve the current model, recognising its strengths and weaknesses, and to drive success by design. Based on the evidence gathered through initiatives like Rare 2030 – a two-year foresight study culminating in February 2021 that gathered evidence from a huge number of people with rare diseases, practitioners and opinion leaders across Europe – we believe that the Regulation should be updated to connect developments across science, technology and Europe's economy.
Crucially, we need to build a new regulatory infrastructure which:
Centres on the unmet needs of people living with a rare disease, and includes patient participation
in its establishment and implementation;
Leads the evolution of European research and development for the rare disease ecosystem
building upon advances of the past 20 years, for the next 20 years;
Situates Europe as a global leader in research, development and access to diagnostics, treatment and care, through a regulation that is attractive and competitive globally;
Ensures convergence and coherence of relevant existing, as well as currently negotiated legislation; and
Establishes a true European pathway from development to access, to ensure innovation coupled with affordability in a more deeply integrated single market for therapies and to gain that crucial strategic autonomy in research and development.
The new regulatory eco-system that policymakers ultimately construct, as the Commission's proposals make their way through the other EU Institutions, must not lack ambition. We need regulations that ambitiously strive to reduce the fragmentation of the European market for pharmaceuticals. We cannot maintain a status quo that is continuously failing people living with a rare disease.3
As the organisation which represents the full breadth of rare disease patient organisations across the EU, EURORDIS-Rare Diseases Europe has identified and proposed several specific revisions which would optimise the EU's architecture of pharmaceutical incentives.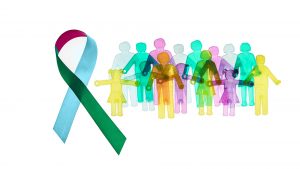 We believe that valuable revisions to the OMP Regulation include:
Maintaining the prevalence threshold for qualifying rare diseases at one in 2,000, in order to make sure no rare disease is left behind, while including an incidence criterion of six in 100,000 to remove conditions that are artificially rare because of the prevalence calculation (but often encountered by the health system);
Encouraging pharmaceutical developers to pursue structured early dialogue with a wide variety of stakeholders, so that unmet needs are addressed at the right point in time. It is impossible to efficiently address the unmet needs of people with rare diseases without engaging patient organisations, European networks of specialist clinicians, regulatory bodies themselves, and experts in health technology. Earlier dialogue between pharmaceutical and those more affected by rare diseases and deeply knowledgeable about their impact on lives would tackle many of existing assumptions about patients' unmet needs and how best to address them;
Introducing an 'Orphan Drug Development Plan' to combat the high failure rate in transforming orphan drug designations into authorised products throughout Europe. Crucially, this Plan should incorporate ongoing expert input and build upon existing successful models;
Modulating incentives to encourage greater investment towards areas with the greatest need. Such incentive modulations, particular those with regard to market exclusivity awards, should focus on rewarding early dialogue and favouring therapeutic areas with no existing treatment options; and
Making the positive experience of the PRIME scheme the rule, rather than the exception.
Launched in 2016, PRIME is a voluntary scheme run by the European Medicines Agency (EMA) to enhance support for the development of medicines that target an unmet medical need, through enhancing interaction and earlier dialogue with developers of promising medicines. We need schemes that recognise that accelerated approval is absolutely essential to bring innovation to patients as soon as possible when a medicine is transformative, or potentially curative, in areas of unmet needs.
The rare disease community has long been calling for a European Action Plan on rare diseases – a coordinated, goal-oriented strategy – of which improved incentivisation of orphan medicines' development would be a crucial pillar.
Holding up patients' and broader societal needs as our guiding light, Europe can combine a public health-driven policy agenda with a competitive. research-based economy. Many regulatory elements are already in place, but we need a strategic framework with shared goals in place to be efficient and accountable. In the quest for greater equity of availability and accessibility of therapies for people living with rare diseases, we believe we have the unique opportunity to establish Europe as a leading force in the global fight against rare diseases.
We are looking to the European Union to take the opportunity of the revision of the OMP Regulation to create a robust regulatory framework that will truly drive innovation and improve access to transformative treatments for our underserved population of rare disease patients over the years to come.
This article is from issue 25 of Health Europa Quarterly. Click here to get your free subscription today.
Recommended Related Articles