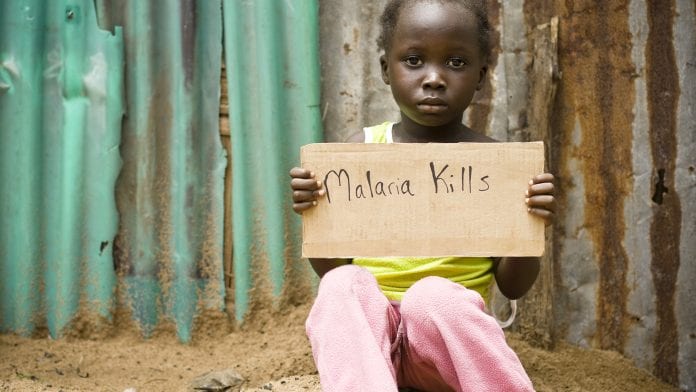 Malaria control efforts have stagnated after several years of global decline according to new World Malaria Report 2018 and its time to get reduction back on track.
In order to get the reduction in malaria deaths and disease back on track, WHO and partners are joining a new country-led response to maximise malaria control efforts. Launched earlier this week, the response aims to scale up prevention and treatment, and increase investment to protect vulnerable individuals from the deadly disease.
Plateauing malaria control efforts
For the second consecutive year, the annual report produced by WHO reveals a plateauing in numbers of people affected by malaria:
2010: estimated 239 million cases of malaria
2015: estimated 214 million
2016: estimated 217 million
2017: estimated 219 million.
Dr Tedros Adhanom Ghebreyesus, WHO Director-General says: "Nobody should die from malaria. But the world faces a new reality: as progress stagnates, we are at risk of squandering years of toil, investment and success in reducing the number of people suffering from the disease."
"We recognise we have to do something different – now. So today we are launching a country-focused and -led plan to take comprehensive action against malaria by making our work more effective where it counts most – at local level."
High impact response is urgently required
The launch of a 'high burden to high impact' response plan has been put in place to support nations with most malaria cases and deaths. The response follows a call made by Dr Tedros at the World Health Assembly in May 2018 for an urgent new approach to initiate malaria control efforts. It is based on four pillars:
Galvanizing national and global political attention to reduce malaria deaths
Driving impact through the strategic use of information
Establishing best global guidance, policies and strategies suitable for all malaria endemic countries
Implementing a coordinated country response.
In some cases, there is light at the end of the tunnel
In 2018, WHO certified Paraguay as malaria free, the first country in the Americas to receive this status in 45 years. Three other countries – Algeria, Argentina and Uzbekistan – have requested official malaria-free certification from WHO.
Dr Matshidiso Moeti, WHO Regional Director for Africa adds: "When countries prioritize action on malaria, we see the results in lives saved and cases reduced."
"WHO and global malaria control partners will continue striving to help governments, especially those with the highest burden, scale up the response to malaria."
Nevertheless, globally, we have a long way to go to improve malaria control efforts and meet the 2030 targets of the global malaria strategy, the investments in malaria should reach at least $6.6 billion (~€5.8billion) annually by 2020 – more than double the amount available today.
Recommended Related Articles