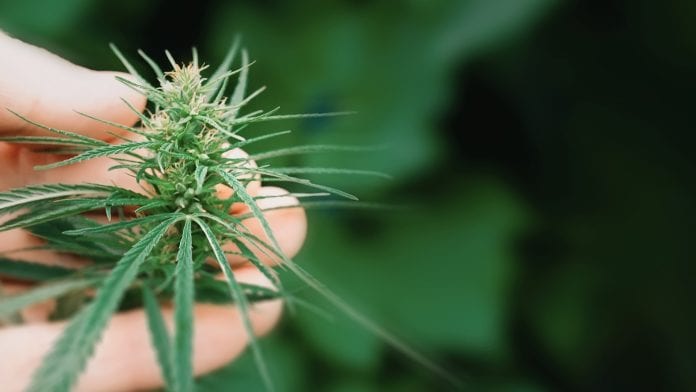 Leading medical cannabis company medcann Colombia is continuing to advance the medical cannabis industry in Colombia.
medcann Colombia has signed an agreement to supply non-psychoactive cannabis, and continues to lead the advances of the cannabis industry in Colombia with the only project that has its own production capacity of medications and GMP certified phytotherapeutic products for export.
medcann is a leading company in the development of the medical cannabis industry, and produces 100% organic cannabis extracts with energy from renewable sources, certified for medicinal use, in an innovative, responsible and sustainable way.
Making history
medcann Colombia has teamed up with Botaniki Lab to make medical cannabis history in Colombia by signing the largest deal to date for the supply of 600 annual tonnes of non-psychoactive cannabis dried flower for processing and export.
The supply agreement for the dried flower will require a cultivated area of more than 247 acres and will contribute to employment in Colombia by creating more than 200 formal and sustainable jobs in the department of Meta. The processed product will be exported to Europe and Latin America, to an authorised licensee.
medcann Colombia and Botaniki Lab signed the binding supply agreement on
18 December, 2019, pursuant to which medcann will periodically deliver non-psychoactive cannabis to Botaniki Lab, who shall carry out the extraction and export of derivatives to Europe and Latin America.
Jon Ruiz, president of medcann Pharma, said: "Throughout 2020 medcann will gradually increase its cultivated area, to exceed the 247 acres necessary to fulfil the contract, positioning the company as the largest profitable cannabis producer in Colombia and possibly in the world.
"This milestone is becoming a reality thanks to the enormous professionalism and experience of the agronomic team and will have a great social and economic impact creating more than 200 sustainable jobs, initially, allowing us to meet our fundamental objectives, which are to achieve a positive and sustainable environmental, social and economic impact in the country."
Botaniki Lab is a company dedicated to the manufacture of pharmaceutical products,
medicinal chemicals and botanicals for pharmaceutical use, and is licensed to manufacture cannabis extracts. The two companies will strengthen each other, as medcann contributes its robust knowledge of the regulatory framework and its extensive experience in agricultural and research developments, combined with the experience and capacity of
extraction and marketing of Botaniki Lab.
This contract adds to the significant regulatory milestones achieved by medcann in
Colombia, as medcann was the first company to obtain a quota for cultivation, processing and export of psychoactive cannabis in August 2019, as well as being the first to obtain registrations of psychoactive cannabis strains in 2018.
Advancing the medical cannabis industry in Colombia
medcann also achieved a significant milestone recently with the signature of a letter of intent that grants exclusivity to negotiate the purchase of a medications production lab with Good Manufacturing Practices (GMP) certification.
Through this GMP lab, medcann will access, during the first months of 2020, potential markets such as Brazil and Peru, with patient-ready medications.
Ruiz, said: "We are proud to be able to reiterate our commitment to medical research and the highest quality processes in Colombia, so that the country continues to bet on the development of the medicinal cannabis industry and take the great international leap."
To learn more about medcann's operations visit www.medcann.com.